Text: Emilie Faarup Storvik
Photo: Private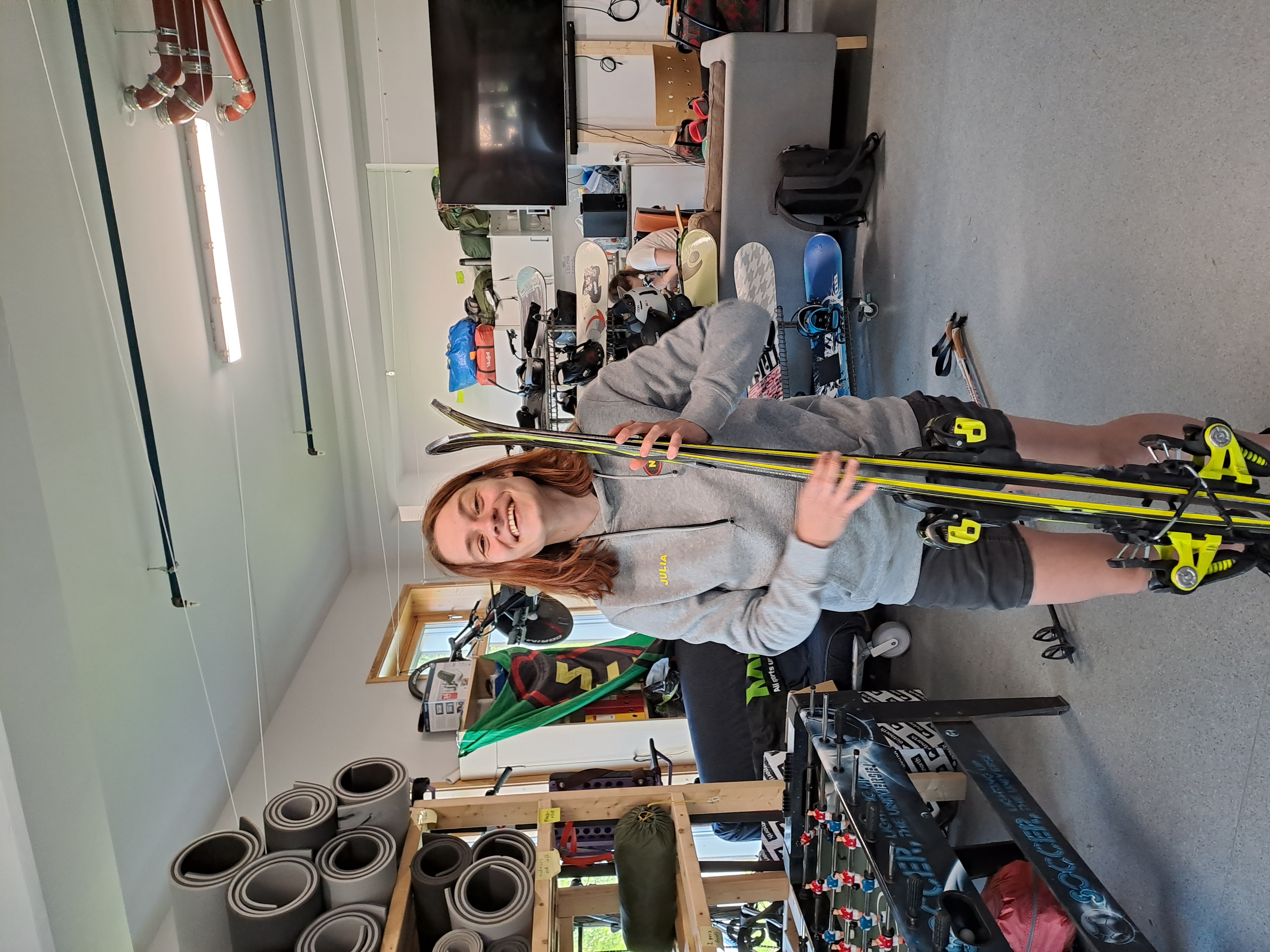 In NTNUI's column "Volunteer of the Month" you get to meet a bunch of selected volunteers at NTNUI who put in invaluable effort. The volunteer of the month in June is deputy head of NTNUI Bumerang, Julia Senderska.
Facts about Julia

Name: Julia Senderska
Age: 25 years
Group: Bumerang
Years in NTNUI: 2 years
Position: Deputy head in NTNUI Bumerang
Hi Julia! Thank you very much for wanting to talk to us in NTNUI Blits! Who are you really?
I am a master's student who decided to come to Norway to study English linguistics. Otherwise, I am a big travel-, sports- and language enthusiast who likes to explore and try something new all the time, and that perhaps explains both what I study and why I ended up at NTNUI.
How did you end up at NTNUI?
I wanted to volunteer somewhere, and, as a new person in Trondheim and in Norway in general, I wanted to get to know more people. Then Bumerang was the first thing I found, because the first time I heard about the organization I already knew that I should regularly borrow the equipment from them. Then I thought, why not ask if they need volunteers. And they did, thankfully.
How do you actually get a position in Boomerang?
Volunteers come and go every semester. But if you have been here for a while and shown an interest in how things work or could work, you naturally start to take more and more responsibility. New volunteers always ask the "old" about everything. And then it's just that some of the "old" take this responsibility on themselves officially.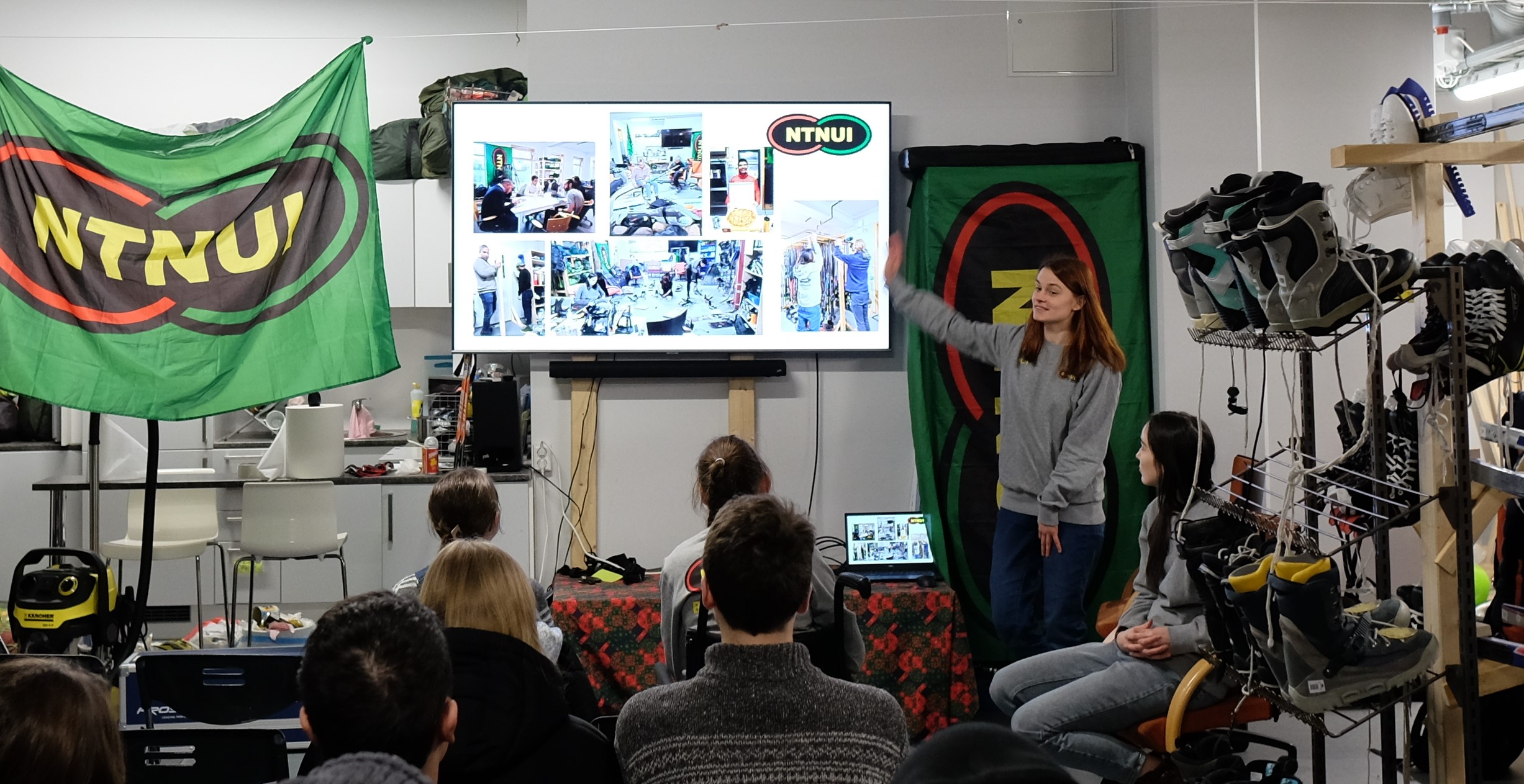 What will be the next step within NTNUI then?
I'm finishing my master's degree this year, so I think I'll have to say goodbye to NTNU very soon, although it's sad, it's been a really good time.
If you had to change one thing in NTNUI – what would it have been?
Perhaps it should be possible to come for one free training without having to pay the membership first to see if you actually want to do the sport. Some may have been doing it for many years and then they want to continue when they start their studies at NTNU, but for many it is also an opportunity to try something completely new.
But why are you getting involved and engaging in NTNUI?
There are so many reasons. Firstly, I think it is a wonderful opportunity that people can borrow sports and camping equipment completely free of charge. That it will be easier to experience what Norway has to offer, everything from different winter sports to hiking opportunities. For some, it's a chance to try something new and see if you like it, without having to buy expensive equipment first. For many foreign students, it is an opportunity to try sports they may not be able to play in their home country. And I think it's very exciting to work to make that kind of thing possible for others. Otherwise, I really enjoy fixing things and learning new skills, and I've learned so much in the 2 years, from the technical details of how to repair and maintain equipment, to how to solve organizational problems and deal with customers. And it can be challenging, you meet different people, but I always remember best those who were positive and happy, who came to us with sweets so that we would have a better time on shift, or who donated their sports equipment so that others could in the future use it. And then there is the mood in boomerang, between us volunteers. You become a group of friends, spend a lot of time together, not only on shifts, meetings and chores, but in your free time. That's how it's been for the last 2 years, and I hope it continues, because without volunteering in boomerang I would never have met such wonderful, positive, open people. Boomerang gave me much more than I can give back no matter how much I get involved.
What do you think about the stamp "volunteer of the month" that you have now been given?
I think it's a great honor and a very cool stamp. I don't know how much I have managed to contribute to boomerang, but I have always had a very big enthusiasm for everything that happened here and everything that could be improved, our venue has become almost my second home, so I think the word "ildsjel" sounds pretty cool.
You in 5 years, where will you be?
Hvem vet? Det er det jeg synes er mest spennende. Å ikke vite, å ikke ha noen spesifisert plan, bare ha øynene åpne for muligheter, og prøve seg på forskjellige ting.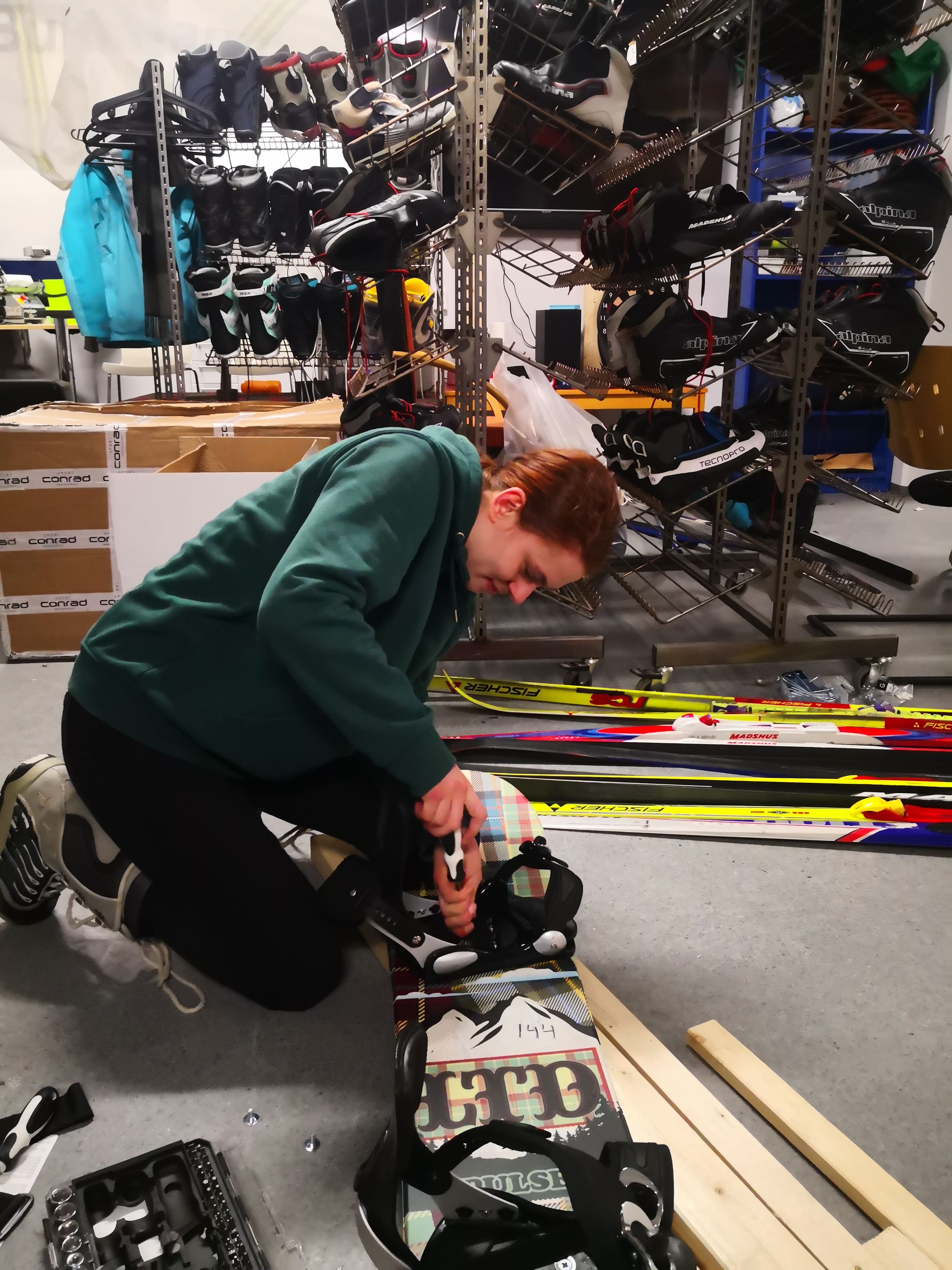 You have one million that you can dispose of freely in NTNUI – what would you use the money for?
I have to say that for Bumerang equipment haha People book all the skis we have in winter, and all the tents when it's hiking season, they often have to book far in advance, and in winter there's a big queue in front of the boomerang. And equipment wears out quickly if so many people use it all the time. So we need so much more equipment to cover the need.
NTNUI or a partner?
A very difficult question, without joining NTNUI I would most likely never have met my partner.
Coolest thing you've worked with at NTNUI?
Christmas holiday workshop with Bumerang during my first semester here. It was perhaps a third of all of us volunteers who did not go home for Christmas. We met every day at Bumerang, fixed things, built new storage shelves, came up with lots of new ideas and implemented them. Without anyone demanding it, we just had so much enthusiasm and wanted to work and spend whole days together at the same time. In the evenings we sat with some of us and watched films, or went skiing, or tobogganed at Moholt. We spent Christmas Eve together, and New Year's Eve as well. Definitely my best memories from boomerang, when we worked hard so that people could get a better lending offer after the reopening, and at the same time had fun together.
Would you rather choose Rowing's tights or "djevellua"?
Djevellue, it's the most absurd headgear I've ever seen.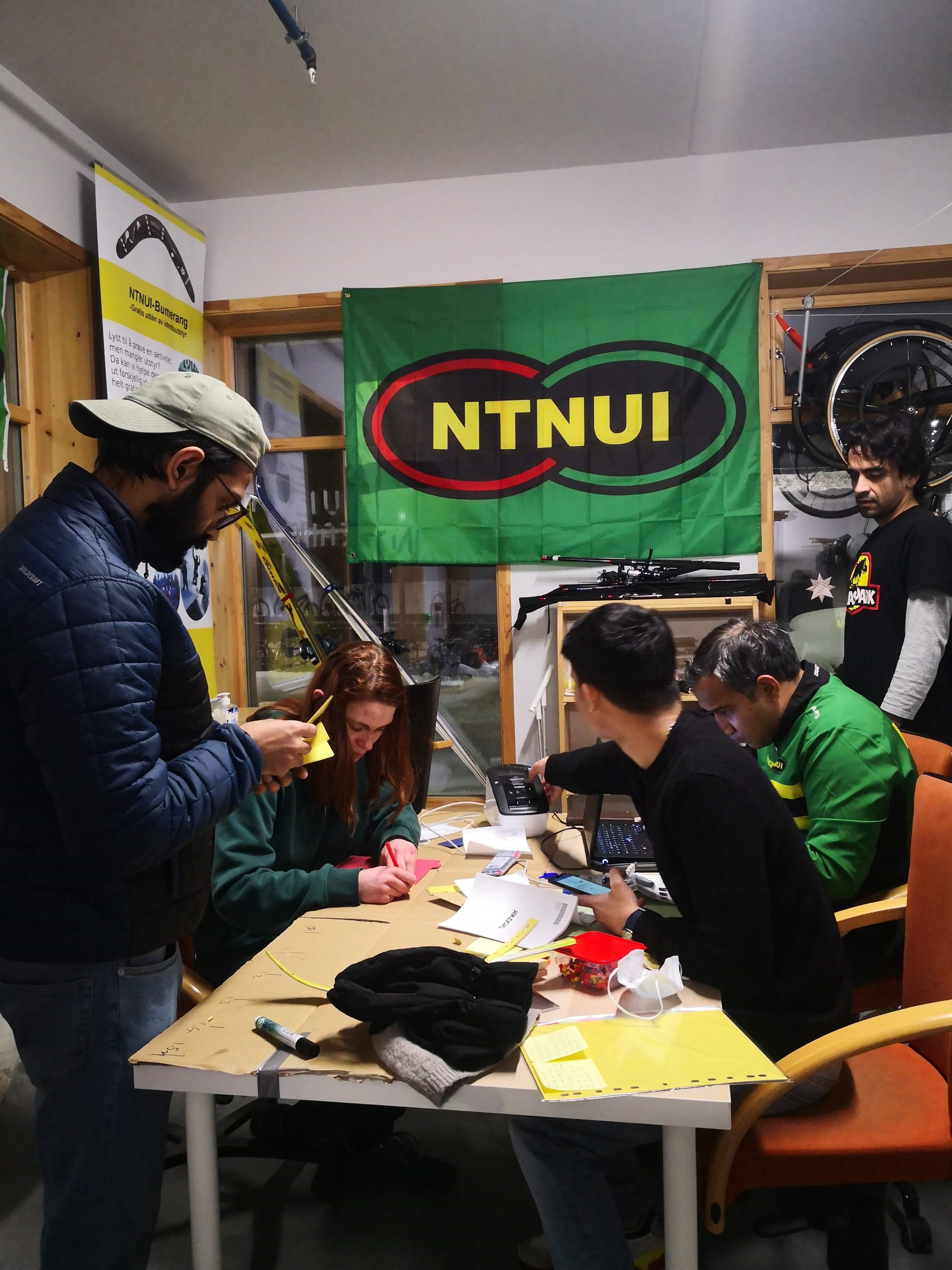 Which sport do you wish you were involved in at NTNUI?
Maybe karate. I trained in karate for several years before I started my studies at NTNU, although it was a different style of karate than the one you have at NTNUI. I miss this sport so much.
Director of Sit for a day or principal for a day? Why?
No one, it would probably be the most stressful day of my life.
If you were to create a new position in NTNUI, what would it be?
Party manager? That could be cool.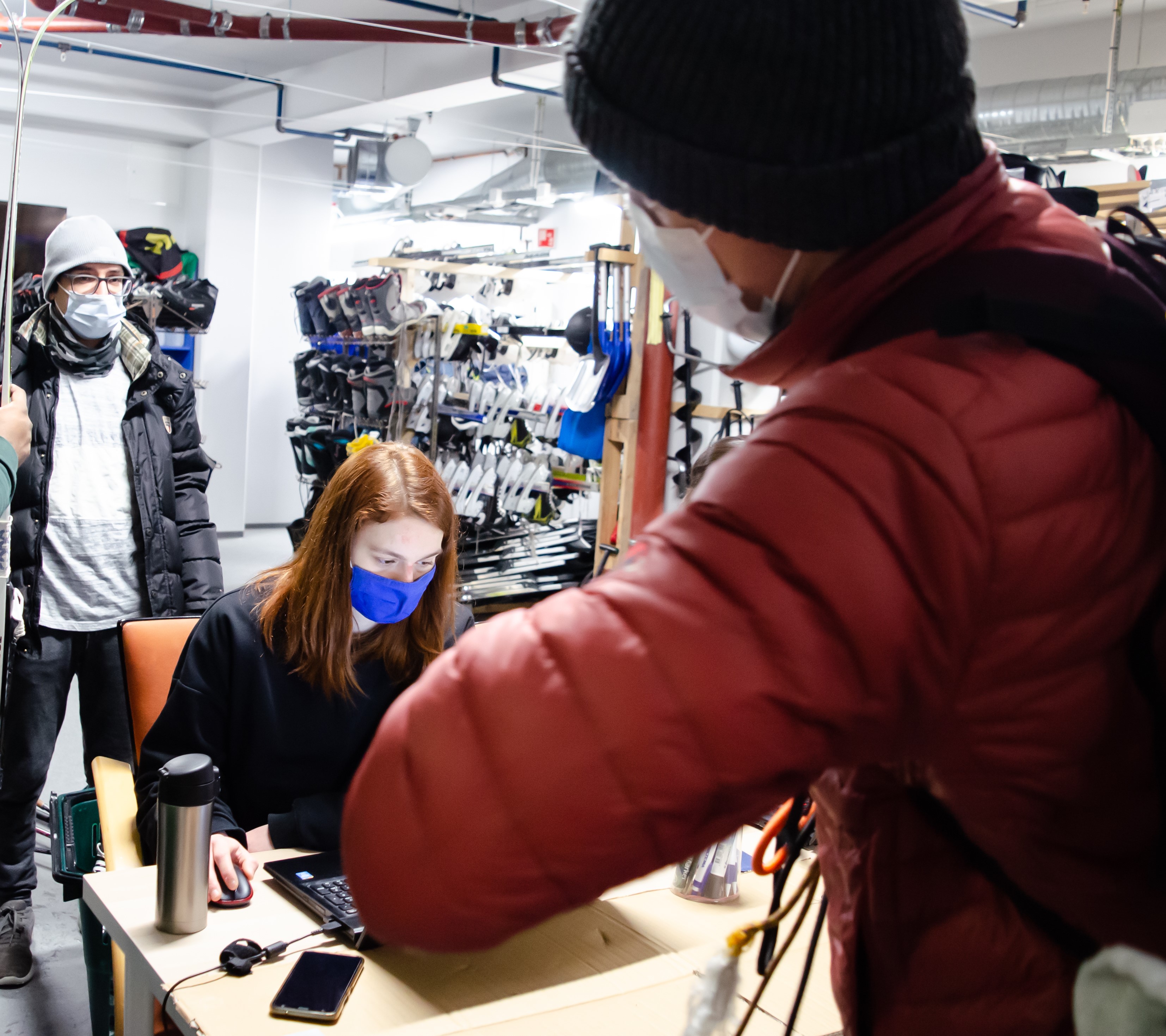 Do you have any tips for someone to interview for volunteer the month in NTNUI?
Contact blits-promo@ntnui.no