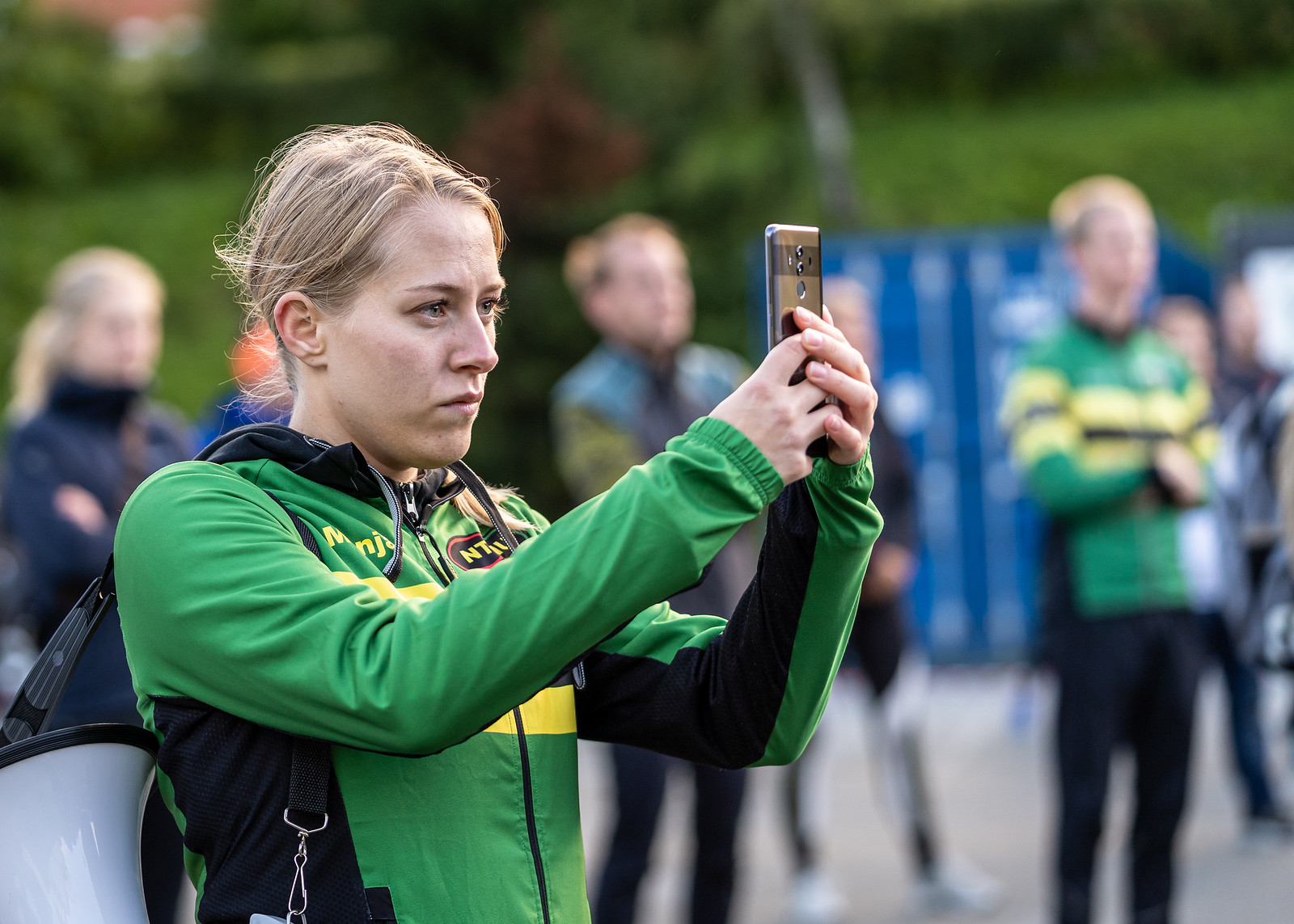 Trondheim, March 3th
Monja Lien Jakobsen (25) from Bodø was elected new leader for NTNUI on Tuesday night. The sports team is the largest in Norway, and offers activity in over 50 different sports to students in Trondheim.
Jakobsen, who is also a member of the board of Nordland Idrettskrets, has already been part of the NTNUI board for one year. As event manager in 2020, she naturally experienced that many of the events were canceled, but she has still left her strong mark on the association. Most importantly, she was responsible for the AktivCampus initiative in 2020, which involves arranging a "third sponsorship week" at NTNU with a focus on physical activity on the university campus. Under Jakobsen's leadership, this project has grown to become a national project that in 2021 will also be implemented in other university cities.
-I am incredibly humble for the trust I have received from the world's best club. NTNUI is a fantastic organization, and I am proud to lead a club that is founded on a burning commitment and volunteerism, says Jakobsen.
Monja Lien Jakobsen also has a versatile background from leadership positions in sports. She is a board member of Nordland Idrettskrets, and has our members in the youth committee in the youth district. She has an education for "younger tenants in sports" from the Norwegian Sports Academy. This year, Monja Lien Jakobsen is writing a master's thesis in mathematics didactics at NTNU.
-Together with the rest of the Executive Board, I will solve ourselves as well as possible through 2021, and I am very much looking forward to working closely with a skilled board. I look forward to the coming year, and hope for a lot of activity joy and commitment among Trondheim's students, says Jakobsen himself about his new position of trust.
The new board stands for a lot of continuity from 2020. Five of the ten board members enter their second term, something that is often unusual in student sports. Øystein Fruseth Christiansen (22), who was leader until the annual meeting yesterday, is now moving into a new role as deputy leader. It is also important for the financial operation of the sports team that chief treasurer Sven Andreas Nygaard (29) and finance manager Idun Eide Stavseng (20) both enter a new period in their positions. Mats Finsås (25), who has our information manager in the main equipment, was also elected for a new period.
The continuity of club operations is further strengthened by the fact that three new board members have been on the interim board of NTNUI since September. Joakim Haneberg Johansen (31) also has extensive experience as a leader of NTNUI Koiene. Julie Heiervang Johnsen (24) is in her third year on the volleyball board, while Cecile Ulrikke Grøndal (27) has a strong financial background in addition to her previous position on the interim board. Otherwise, Stine Bertelsen (21) and Stian Koch (21) are also new to the main equipment. The two have a sports background from mainly swimming and tennis, and Koch has, among other things, our treasurer in the tennis group.
If you have more questions or want to talk to Monja Lien Jakobsen, you can contact communications consultant Oskar Hope-Paulsrud by e-mail oskar.paulsrud@ntnui.no or phone +47 902 66 958. If you want a portrait photo of Monja Lien Jakobsen, you can find it here (Reuse after CC BY 4.0, Photo: The photographer's name / NTNUI Flash / (the photographer is listed in the media archive)