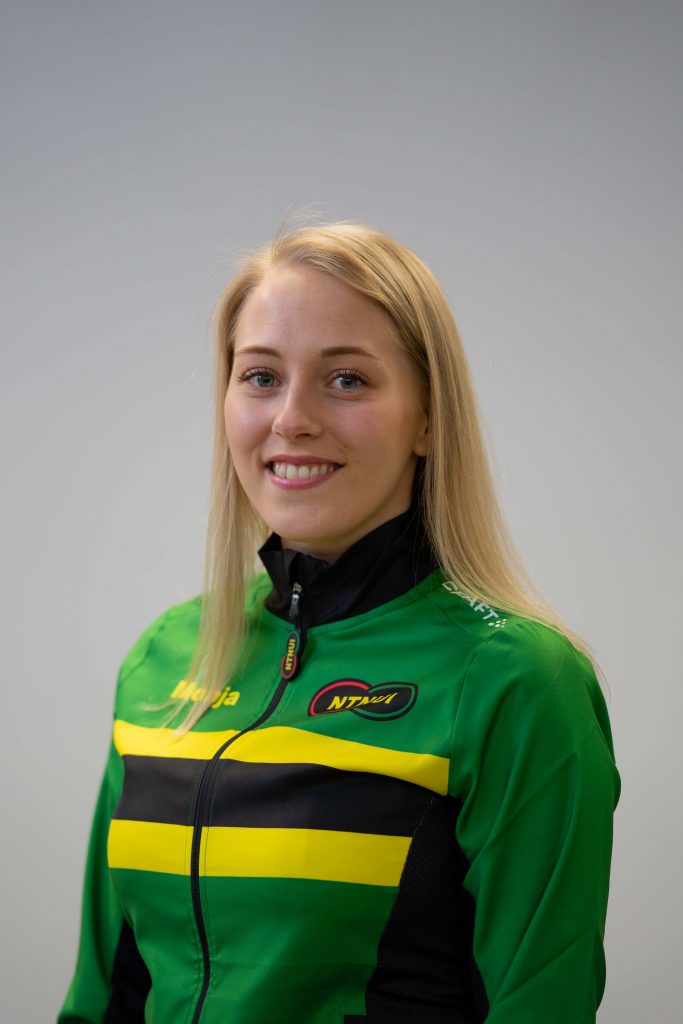 Monja Lien Jakobsen
President
As a leader, I will organize and facilitate the work of the Executive Board. In addition, together with the external manager, I will represent the world's best club abroad.
What am I passionate about in NTNUI?
I am passionate about the students having a meeting point in NTNUI, here through activity, but also through good events. In addition, I am passionate about all students having a low-threshold offer to go to so that everyone can achieve mastery and enjoyment through physical activity
Fun fact:
I have carried the Olympic fire😎🔥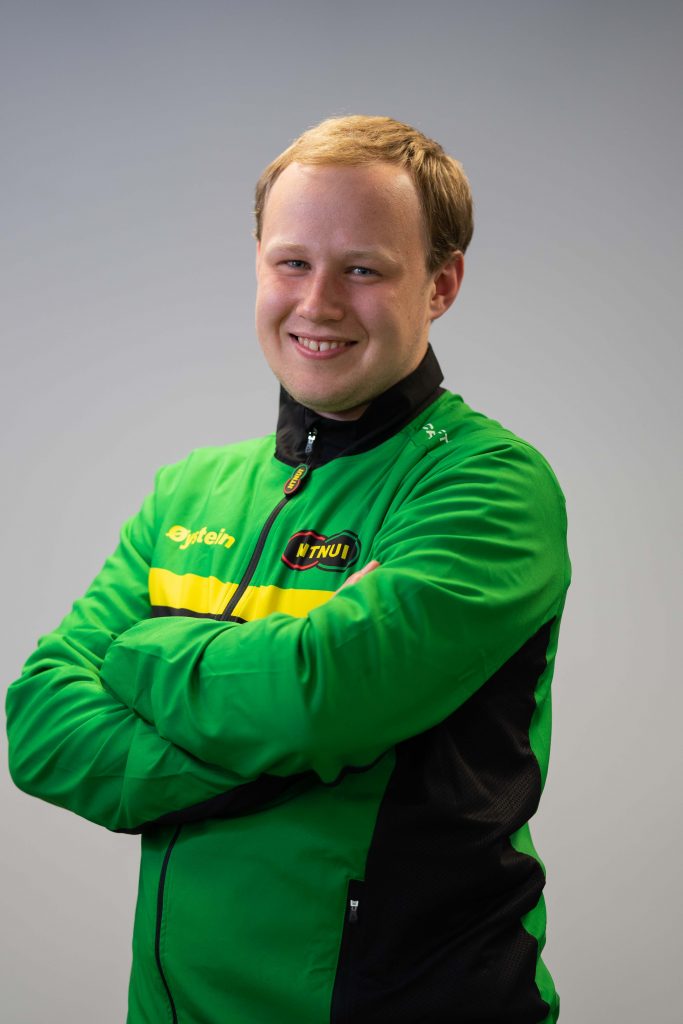 Øystein Fruseth Christiansen
Vice President
As Vice president I am helping the president in her work and where it's needed. I am responsible for the External Committee, working political to improve the framework for all acivities within NTNUI. I am also responsible for documents as minutes of meetings and statutes.
What am I passionate about in NTNUI?
I love the club and the way the volunteers has managed to build and maintain such an amazing offer for the students. Supporting the group's initiative to further develop the club is what I am most passionate about in NTNUI.
Fun Fact:
Spent two days understanding how the key to the my apartment in Trondheim worked.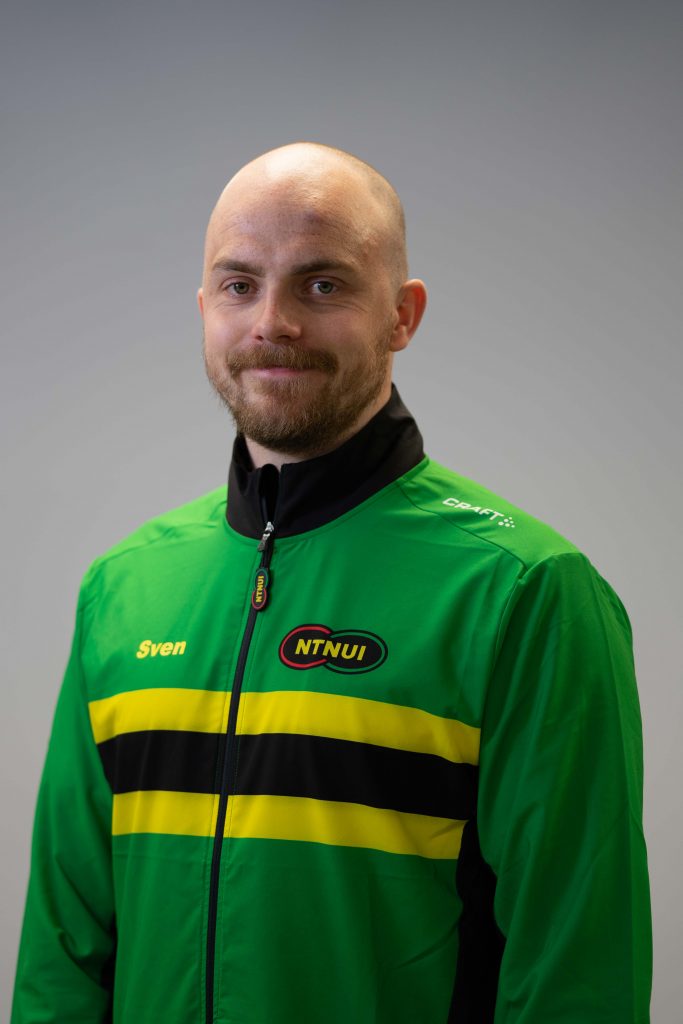 Sven Andreas Nygaard
Main treasurer
Is responsible for accounting and cash flow. Thus, I get to participate in much of what happens in NTNUI and get in touch with the representatives of all the groups.
What am I passionate about in NTNUI?
I am passionate about managing and organizing the groups as easily as possible so that anyone with a volunteer job can spend their time generating activity and creating the best moments during their studies. I also hope that we can work together towards making all members feel like a big family and that it can be as natural as possible to initiate activity for all members and together across groups.
Fun fact:
I broke my nose on the plane across the Atlantic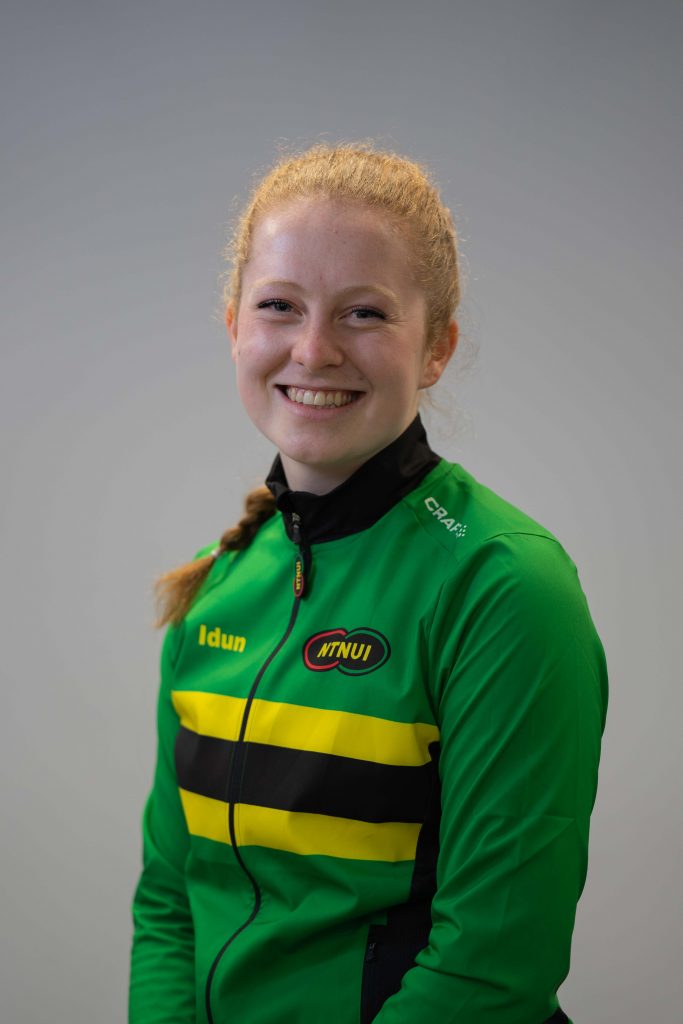 Idun Eide Stavseng
Financial Manager
As Finance Manager, I look at how NTNUI distribute the funds in the best possible way to facilitate sports. This is done by assisting all treasurers with information on support schemes, assisting groups with inquiries about the bank, having control of all financial agreements with partners, and internally with the groups. As the Finance Manager, I also oversee the budgeting processes.I look at future economic processes and through this will contribute to laying out an economic strategy for the entire NTNUI
What am I passionate about in NTNUI?
I am passionate about the joy of sports for absolutely everyone. Everyone should have the opportunity, regardless of their physical, financial or other backgrounds. NTNUI will be a meeting place and a community for anyone who likes to engage in physical activity, by facilitating the provision of sports facilities for everyone.
Fun fact:
Mixed the salt with the sugar in the sugar bowl just before the porridge feast, the last day of the preschool. It didn't end so well …
Mats Finsås
Information manager
As information manager, I have the overall responsibility for general information flow and information systems internally in NTNUI. In close collaboration with NTNUI Sprint, I will make sure that the right information comes to the right people at the right time. I am also responsible for the organization's handling of privacy and access control.
What I am passionate about?
By effectiveness through digitization, we can give all NTNUIers more time to create the best moments during their studies. It is also quite natural that Norway's largest sports team should also be Norway's most modern.
Fun fact:
Can vibrate my eyes.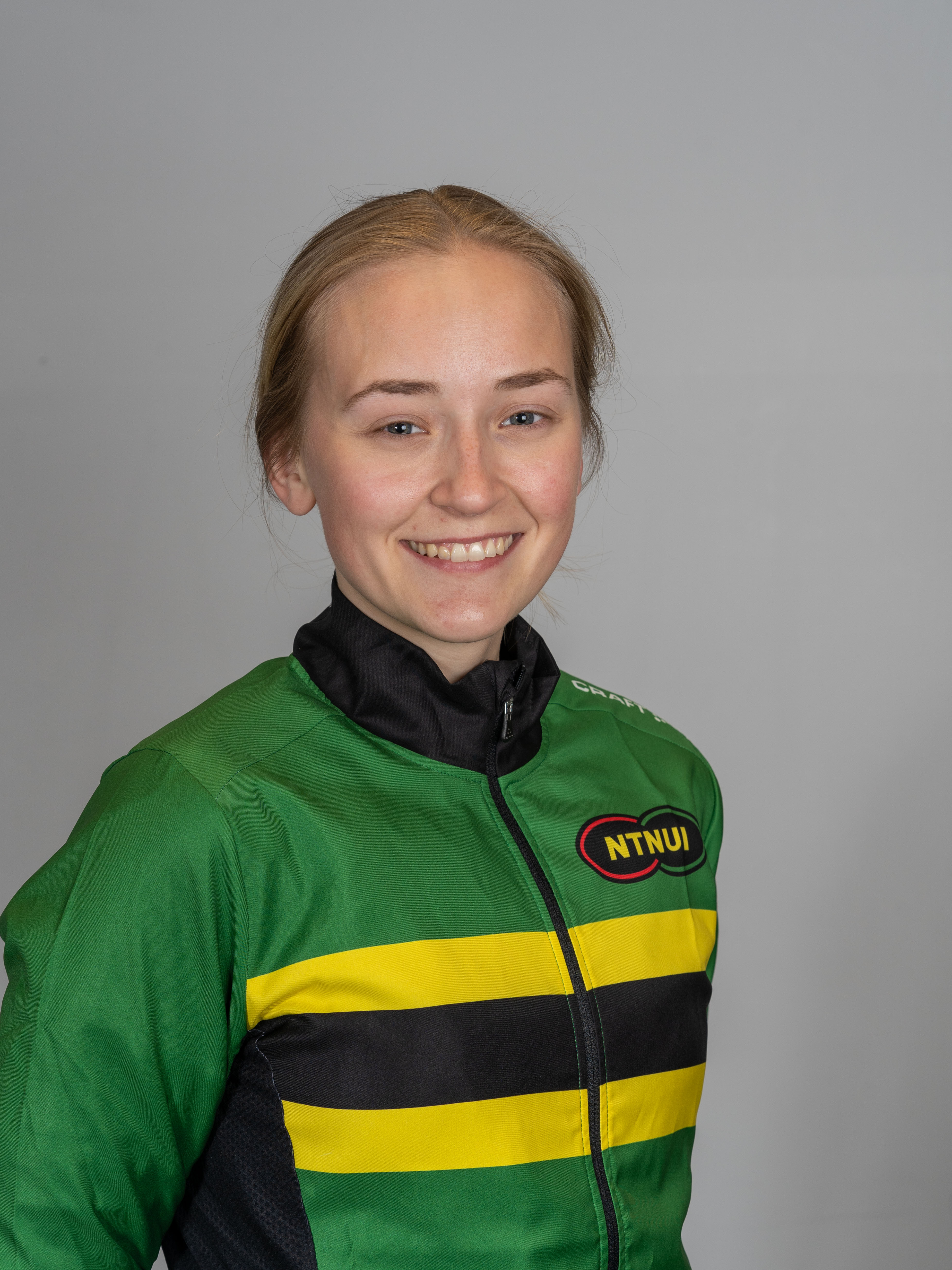 Stine Bertelsen
Promotion and sports director
I am responsible for promoting our activities, both internally and externally. As a member of our communication comitte, Blits, I am close to their work with photos, Social Media, articles and graphical design. I am also responsible for NTNUI Mosjon, our low key activities for all students!
What am I passionate about in NTNUI?
I love the unity and affiliation you get as being part of NTNUI, and the possibility to get to know people across studies and ages. Regardless of motivation and level of expertise, NTNUI got a activity for you, including a lot of sports.
Fun fact:
I am close to passing out if a dog licks my face.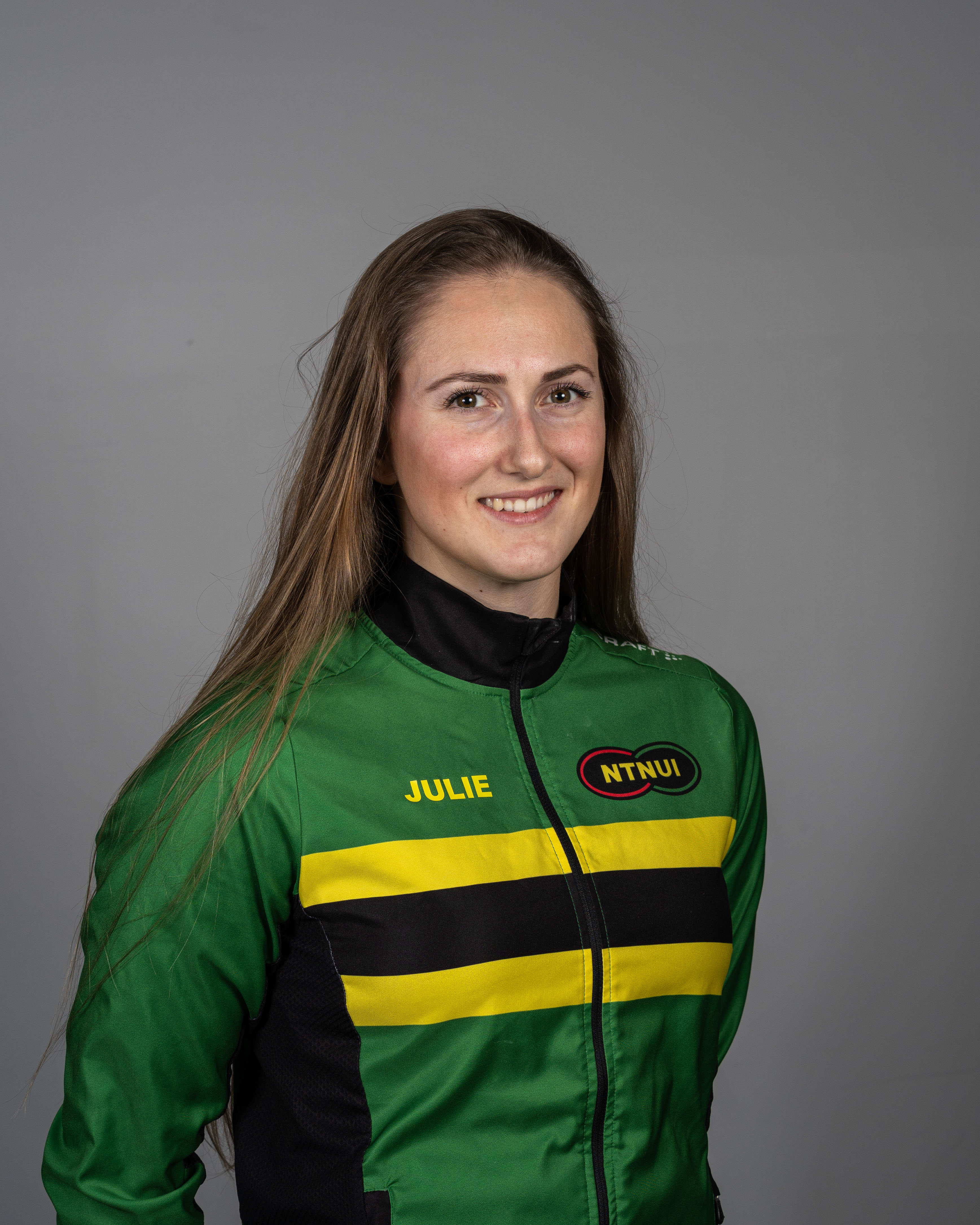 Julie Heiervang Johnsen
Equipment manager and SL-contact
I am responsible for all NTNUI clothing and materials, and I am the club's contact person for SmartProfil, which is NTNUI's main supplier of clothing and accessories. It's also my task to approve new logos and clothing within the groups. In addition, I am administrating the beautiful NTNUI-shop at Idrettsbygget Gløshaugen and the web-shop.
What am i passionate about in NTNUI?
I am passionate about activities and sports enjoyment in all forms. NTNUI is a community, which is something I will work to maintain. Wherever you are, seeing our green clothes always makes you happy.
Fun fact:
I am top 10 in javelin in Norway!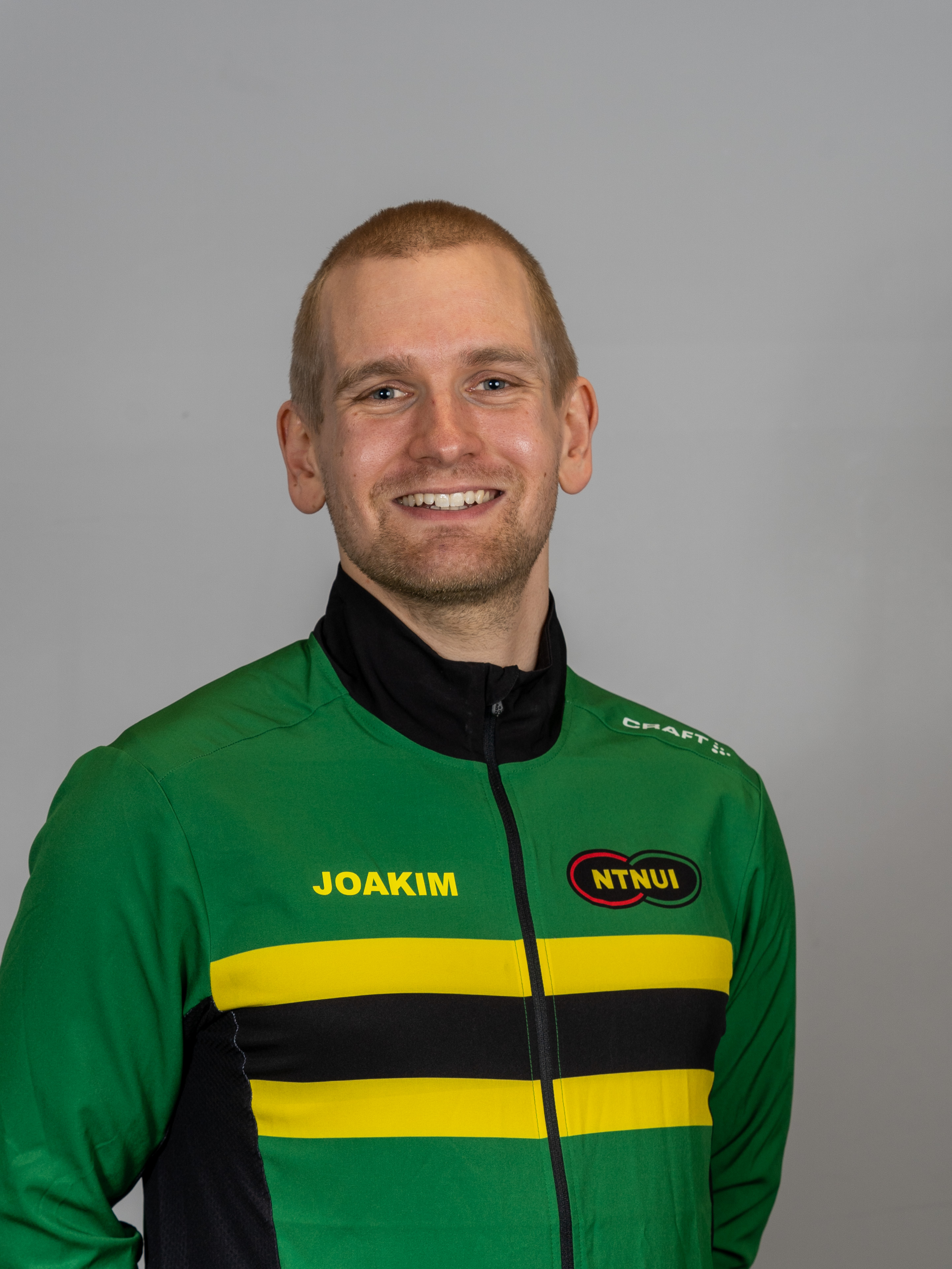 Joakim Johansen
Leader of the Track Commitee
As leader of the Track Commitee I have the overall responsibility of events in Dødens Dal and Lade Arena. This year includes coordinating with UKA. As Admin Coordinator I, in assosiacion with Cecilie, am coordinating the administrative commitees within NTNUI.
What am I passionate about in NTNUI?
I want to help streangthen the unity in NTNUI across groups and commitees. Observing the joy springing from the groups and commitees is really motivating. We have a lot to be proud of and everything is based on volunteering, 100%.
Fun fact:
I have pulled ashore a 55kg fish.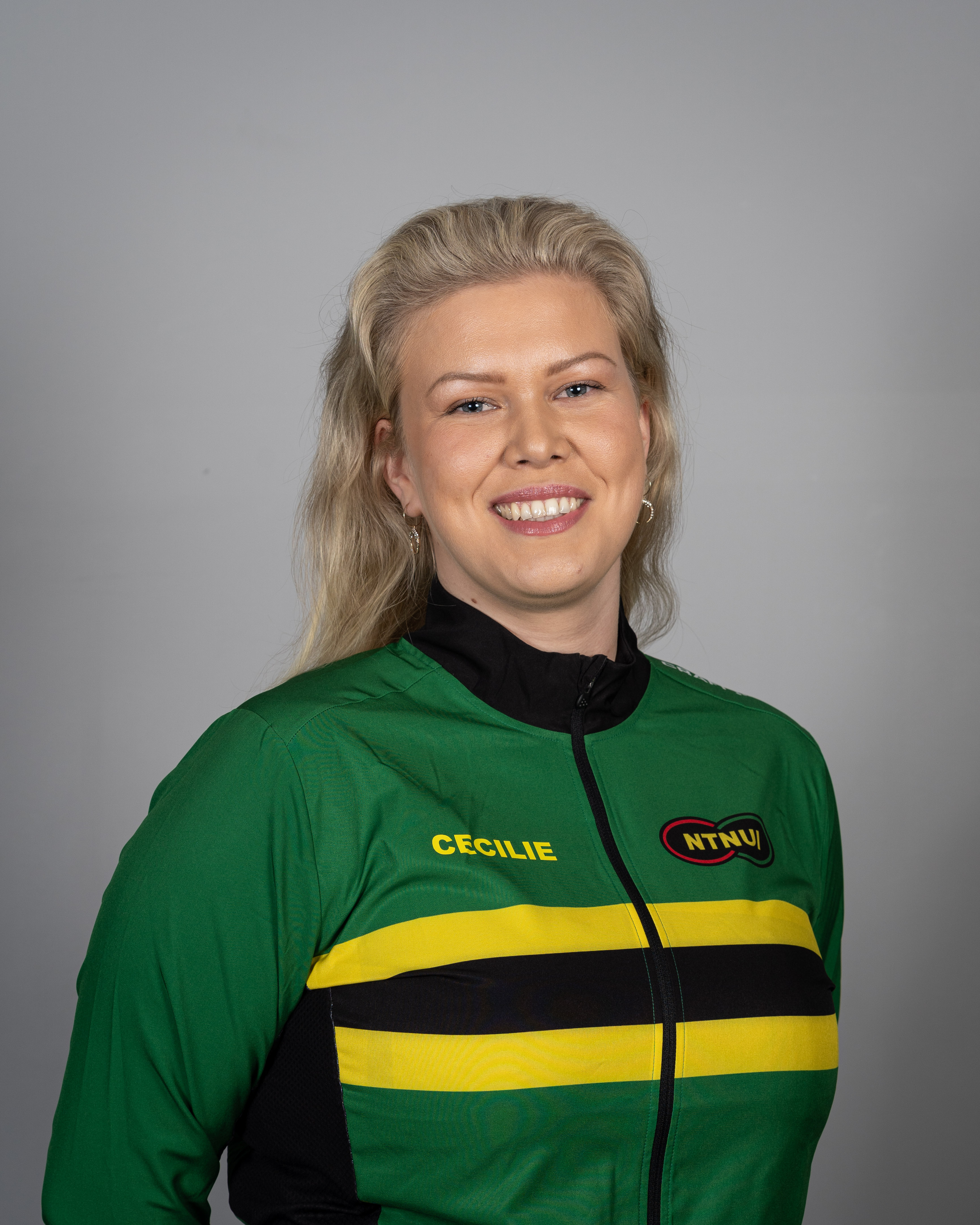 Cecilie Ulrikke Grøndal
Economy and admin coordinator
My role consists of leading and follow up on projects across administrative committees and use my financial competence.
What am I passionate about in NTNUI?
Including sports for all and sustainable development of administrative and economical processes.
Fun fact:
I have broken one of my front teeth when dancing.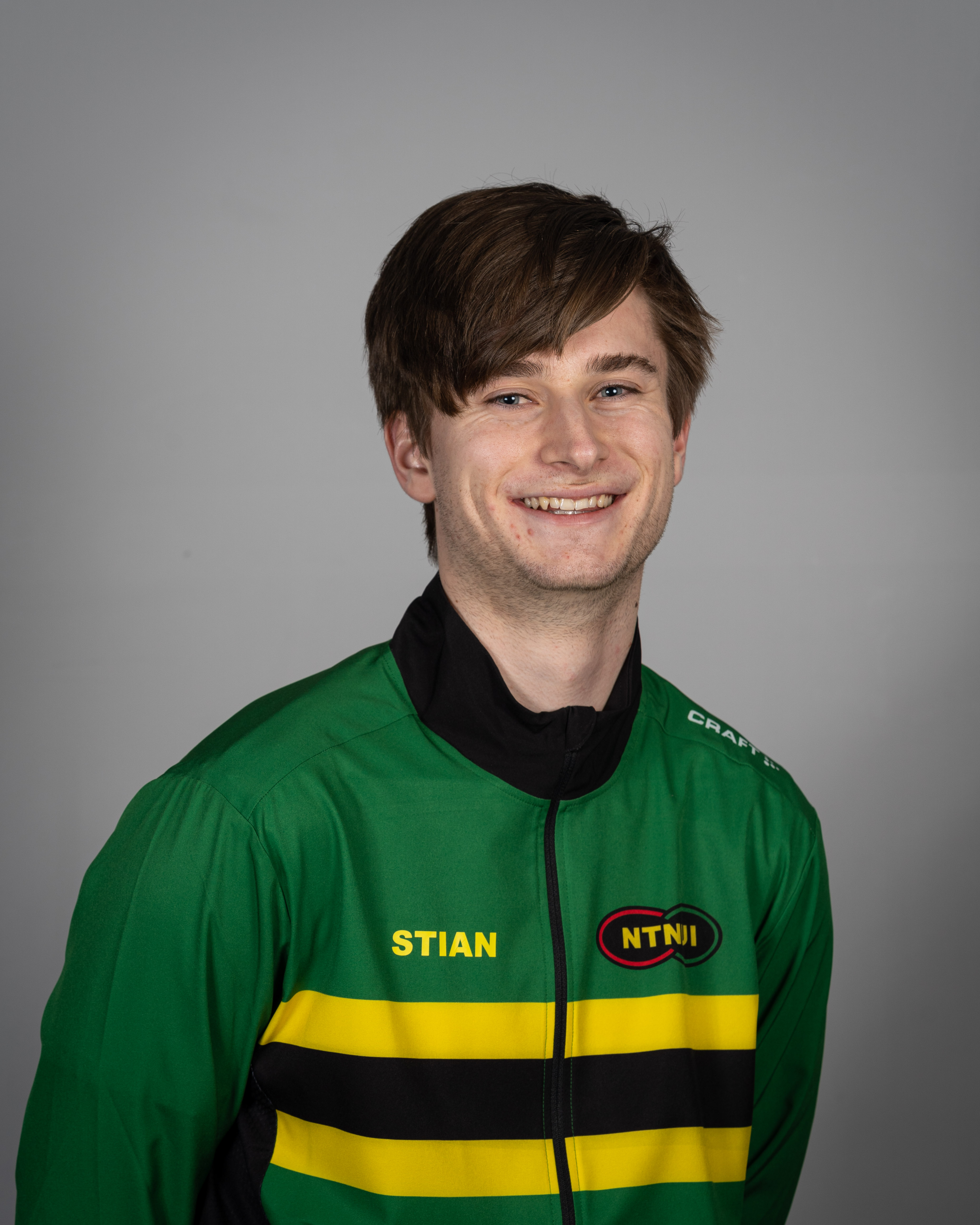 Manith Attanapola
Event manager
As event manager I am responsible for NTNUIs events. Together with NTNUI Event I am planning, coordinating and implementing all joint activities.
What am I passionate about in NTNUI?
I love that NTNUI is founded on the engagement of NTNU-students and I am passionate about connecting the groups of NTNUI closer together. I wish for the effect of student-engagement to become as significant as possible.
Fun fact:
Never checks bus schedules, arrives precise anyways, allways.