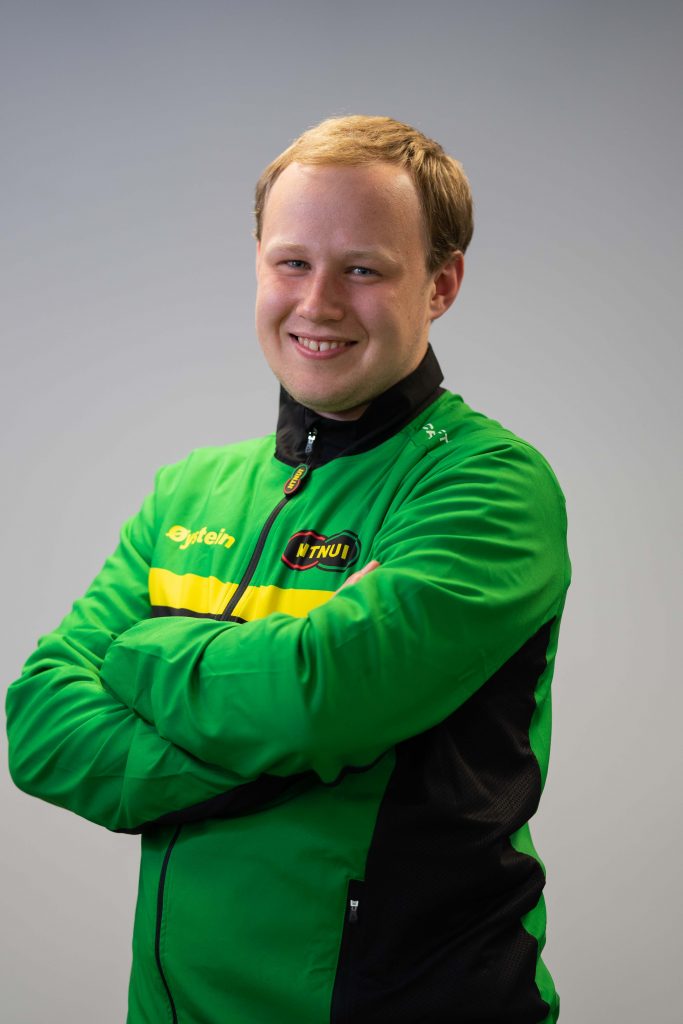 Øystein Fruseth Christiansen
President
As a leader, I will organize and facilitate the work of the Executive Board. In addition, together with the external manager, I will represent the world's best club abroad.
What am I passionate about in NTNUI?
I love the club and the way the volunteers has managed to build and maintain such an amazing offer for the students. Supporting the group's initiative to further develop the club is what I am most passionate about in NTNUI.
Fun Fact:
Spent two days understanding how the key to the my apartment in Trondheim worked.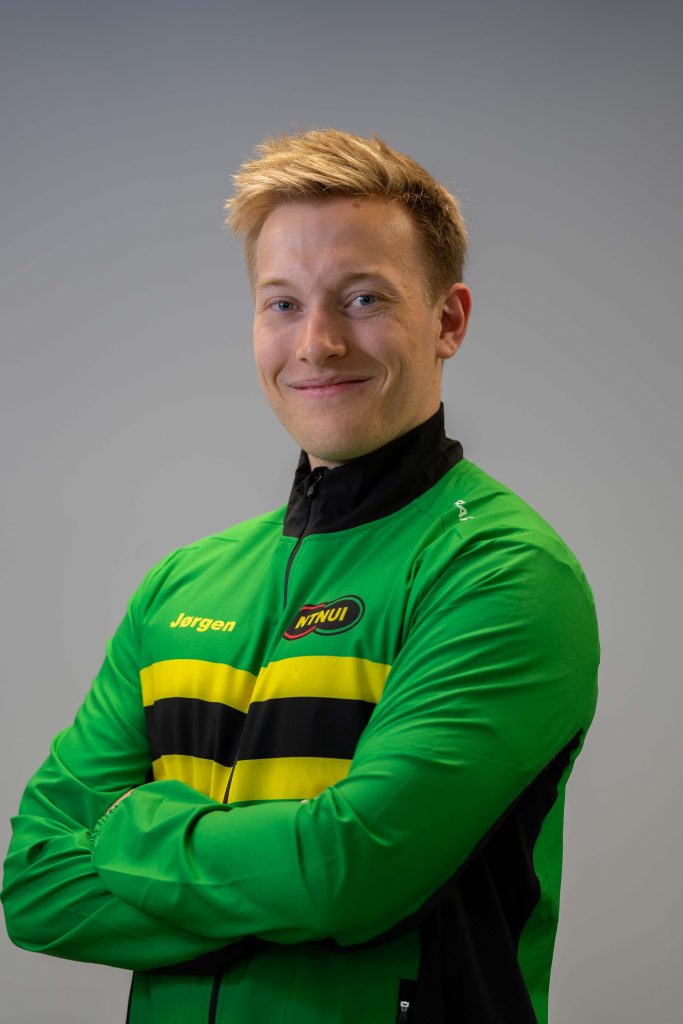 Jørgen Salvesen
Vice President
I am responsible for coordinating the committees, as well as running "Dødens dal". I am also dispensation applications and from meeting summary from the Executive Board meetings.
What am I passionate about in NTNUI?
Sports for all.
Fun fact:
I am missing nine teeth.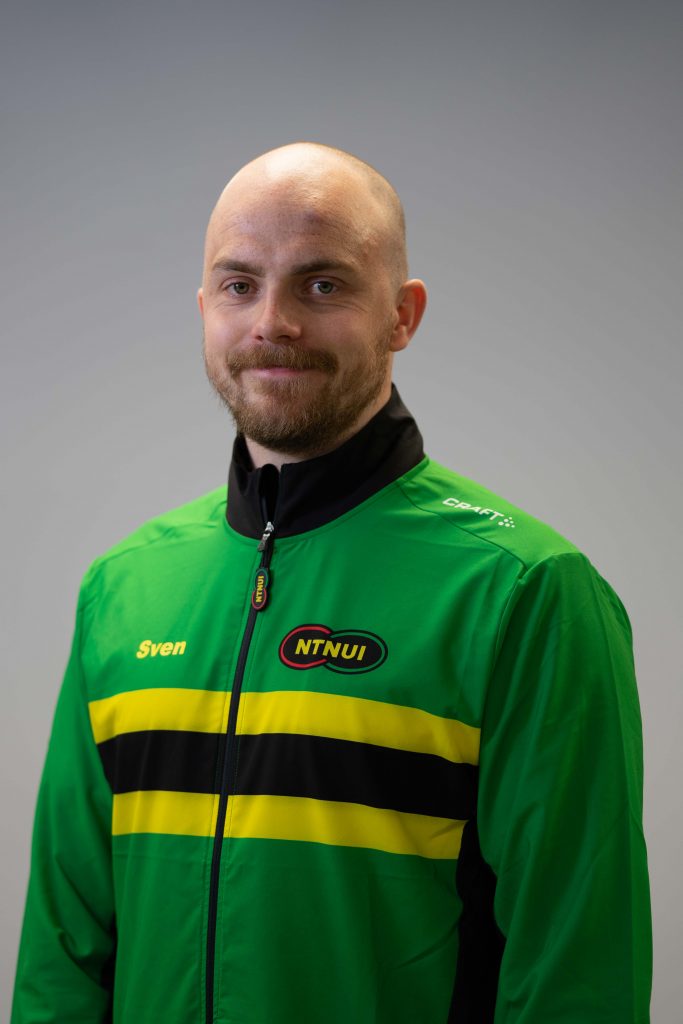 Sven Andreas Nygaard
Main treasurer
Is responsible for accounting and cash flow. Thus, I get to participate in much of what happens in NTNUI and get in touch with the representatives of all the groups.
What am I passionate about in NTNUI?
I am passionate about managing and organizing the groups as easily as possible so that anyone with a volunteer job can spend their time generating activity and creating the best moments during their studies. I also hope that we can work together towards making all members feel like a big family and that it can be as natural as possible to initiate activity for all members and together across groups.
Fun fact:
I broke my nose on the plane across the Atlantic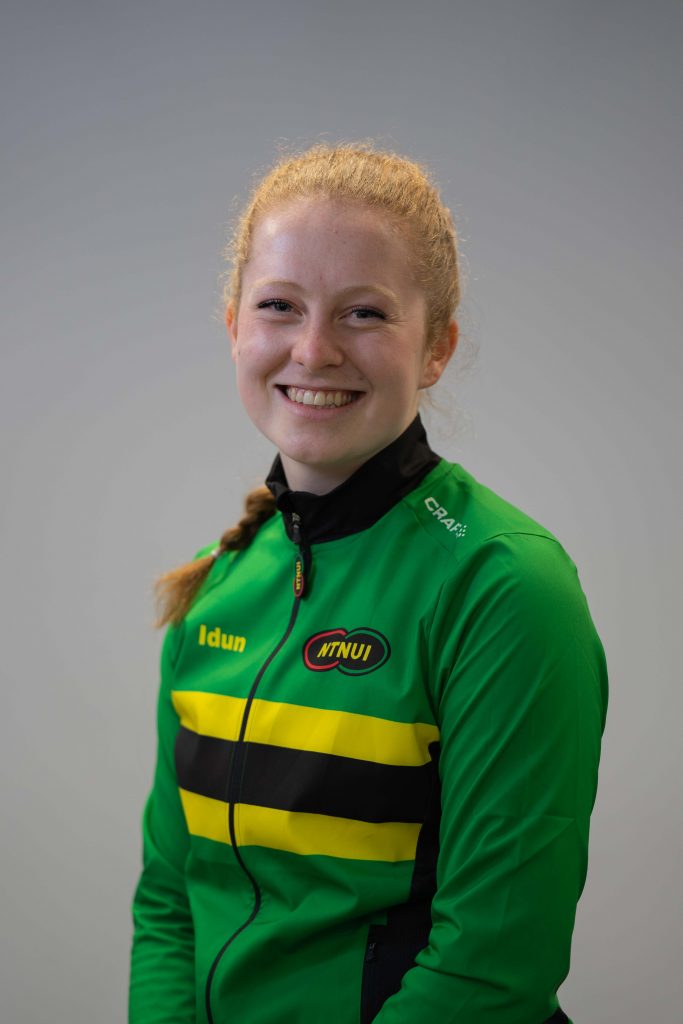 Idun Eide Stavseng
Financial Manager
As Finance Manager, I look at how NTNUI distribute the funds in the best possible way to facilitate sports. This is done by assisting all treasurers with information on support schemes, assisting groups with inquiries about the bank, having control of all financial agreements with partners, and internally with the groups. As the Finance Manager, I also oversee the budgeting processes.I look at future economic processes and through this will contribute to laying out an economic strategy for the entire NTNUI
What am I passionate about in NTNUI?
I am passionate about the joy of sports for absolutely everyone. Everyone should have the opportunity, regardless of their physical, financial or other backgrounds. NTNUI will be a meeting place and a community for anyone who likes to engage in physical activity, by facilitating the provision of sports facilities for everyone.
Fun fact:
Mixed the salt with the sugar in the sugar bowl just before the porridge feast, the last day of the preschool. It didn't end so well …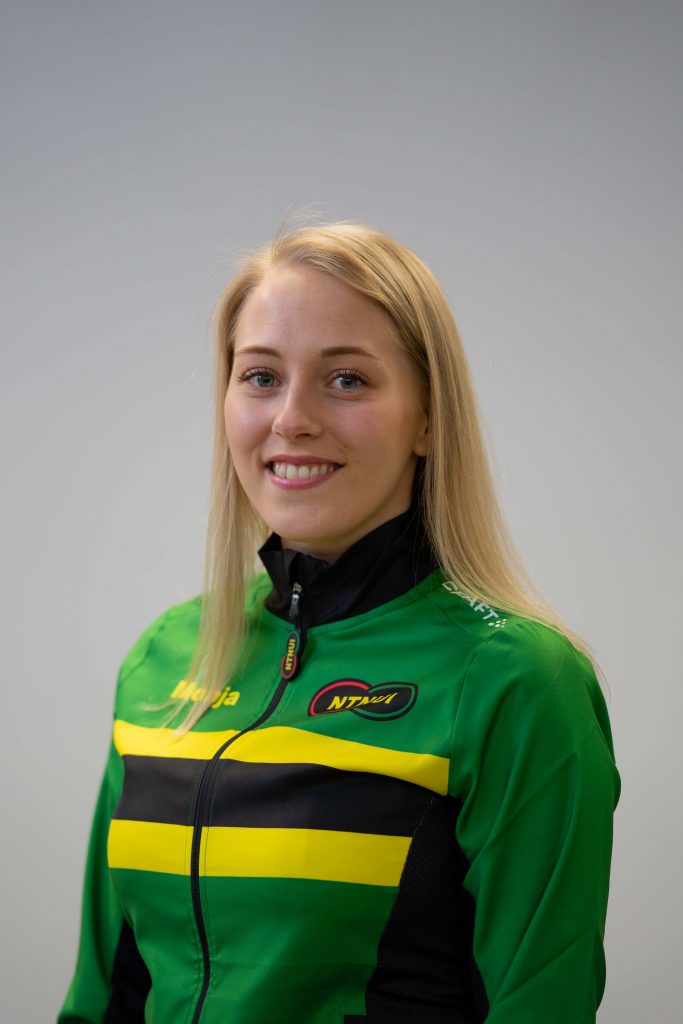 Monja Lien Jakobsen
Event Manager
I am in charge of running "Event", which is one of the committees. Here both big and small events are arranged with the aim of creating the best moments during the study period. I am also responsible for the low-threshold offer "NTNUI Exercise" which is for all students in Trondheim city
What am I passionate about in NTNUI?
I am passionate about the students having a meeting point in NTNUI, here through activity, but also through good events. In addition, I am passionate about all students having a low-threshold offer to go to so that everyone can achieve mastery and enjoyment through physical activity
Fun fact:
I have carried the Olympic fire😎🔥
Mats Finsås
Information manager
As information manager, I have the overall responsibility for general information flow and information systems internally in NTNUI. In close collaboration with NTNUI Sprint, I will make sure that the right information comes to the right people at the right time. I am also responsible for the organization's handling of privacy and access control.
What I am passionate about?
By effectiveness through digitization, we can give all NTNUIers more time to create the best moments during their studies. It is also quite natural that Norway's largest sports team should also be Norway's most modern.
Fun fact:
Can vibrate my eyes.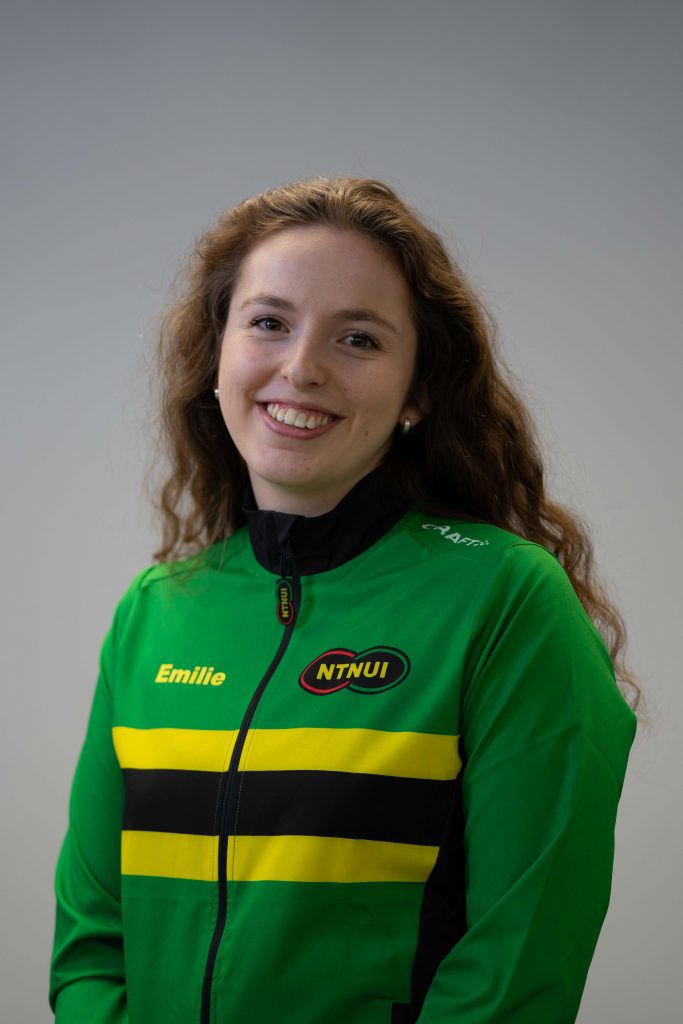 Emilie Faarup Storvik
Equipment and promoting manager
I am responsible for all NTNUI clothing and materials, and I am the club's contact person for SmartProfil, which is NTNUI's main supplier of clothing and accessories. In addition, I also have responsibility for promotion, website and facebook, and act as Blits' potato.
What am i passionate about in NTNUI?
I am passionate about NTNUI having a good offer for absolutely all students in Trondheim. I am committed to NTNUI being able to contribute to better mental health for students through low-threshold and inclusive activities, and through friendships made through sports and activity.
Fun fact:
I did not know that I had Norwegian citizenship until I was 18.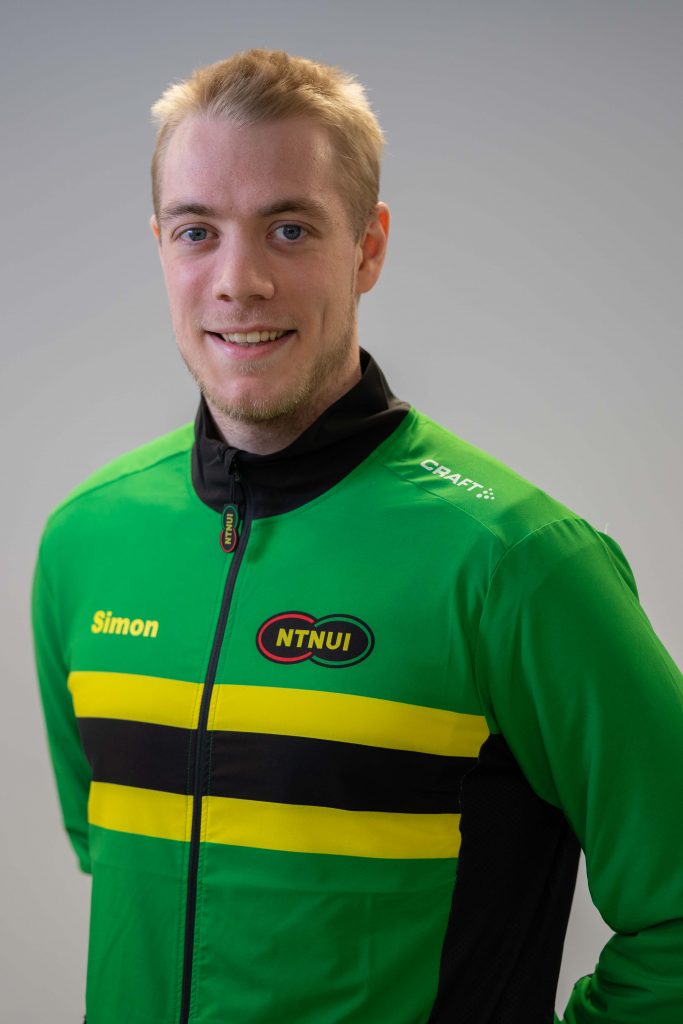 Simon Sætre Borchgrevink
External responsible
As external manager, I, together with the manager, have the responsibility to communicate NTNUI's interests and values outward. I coordinate our external efforts and work towards our partners.
What am I passionate about in NTNUI?
I am passionate about NTNUI working well with our partners to help Trondheim to continue to develop as a student city for everyone. I want to maintain good cooperation with NTNU, Sit and the municipality on sustainable campus development that will cater to the ever-increasing demand and interest in student activity.
Fun fact:
I always sneeze three times.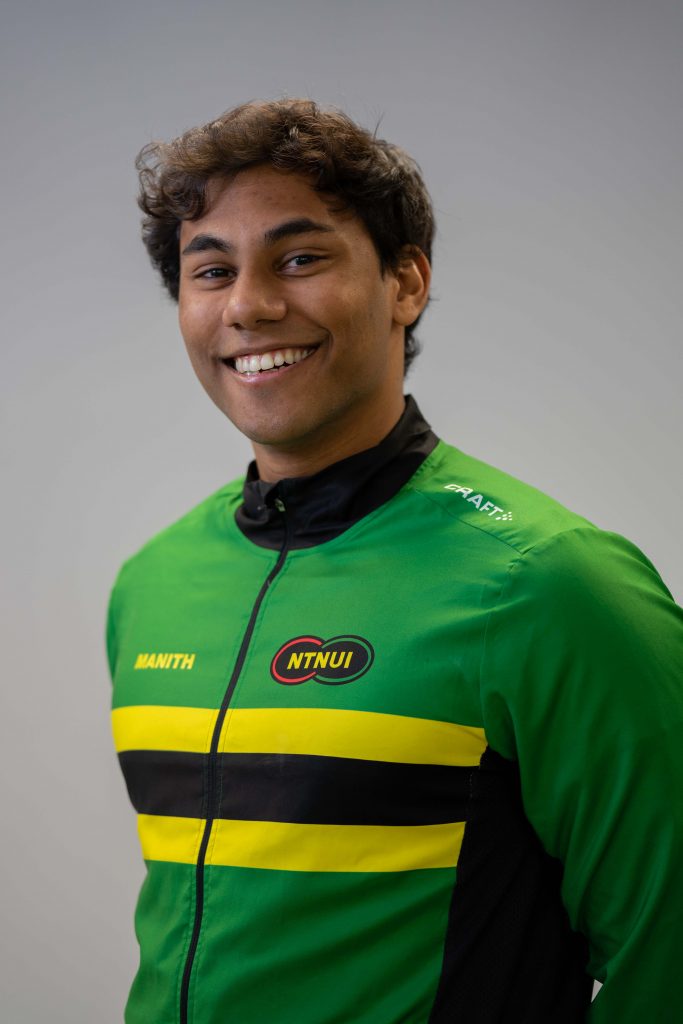 Manith Attanapola
Hall and coach manager
I am responsible for the hall distribution in the club where together with the groups and Sit will come up with a scheme so that the groups can carry out their activity in Sit's premises. As head coach, I am responsible for the coach contracts at the club and make sure they are up to date and that our coaches get access to the premises they need. In addition, I am SL's contact to HS where I do follow-up and make sure they get the help they need.
What am I passionate about in NTNUI?
At NTNUI, I am passionate about everyone getting to do the activity they are passionate about in Trondheim and that everyone is given the opportunity to feel the joy you get when you do sports. In addition, I want NTNUI in Trondheim to be able to get a bigger offer for top sports as well as increase the sports for all that are central to NTNUI.
Fun fact:
I have a scar on my arm shaped like a camel. Despite 7 burns, I have never broken a single bone in my body.