Text: Kasper Malkenes Sørtun & Kenneth Olstad Johnsen
Photo: Andreas Flo/NTNUI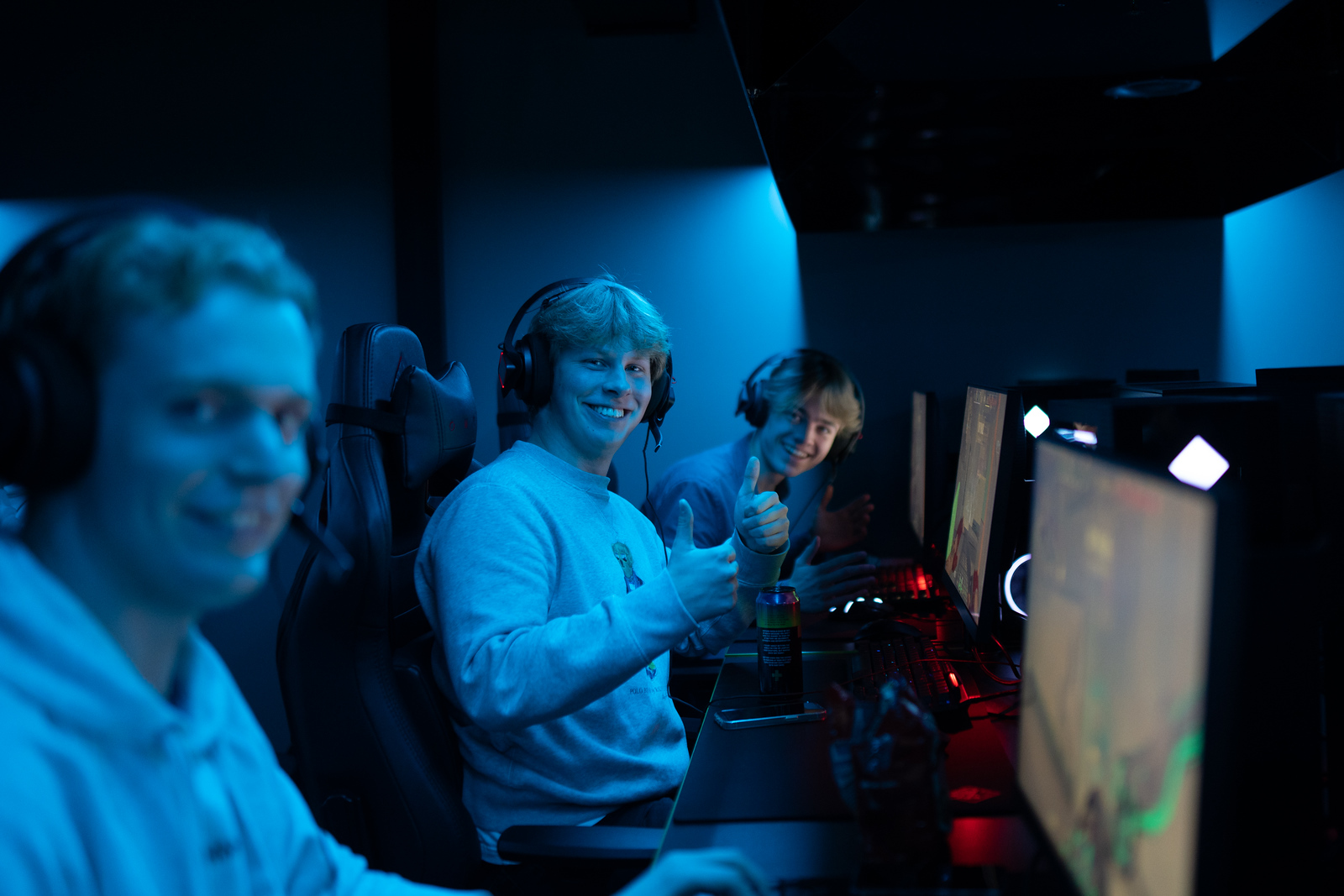 First student cup in E-sport this spring.
E-Sports has taken the world by storm. Games such as League of legends (LOL) and Counter Strike: Global Offensive (CS:GO) get several million spectators both digitally and in arenas. It has become especially popular among young adults.
There are several leagues, championships and cups both nationally and globally. One of the bigger leagues in Norway is the Telia League, where people compete in LOL, FiFA and Rocket league.
NTNUI E-sport participates actively with 15 teams spread over different games in Telia League.
NTNUI E-sport will hold the first student cup in Trondheim together with SG-Trondheim 2023.
They will compete in LOL and CS:Go at the student cup this spring.
Both games are team games where two teams fight each other in field over objectives.
CS:GO is a traditional shooter such as Call of Duty . So the game consists of shooting the opponent before he shoots you.  There are also other objectives such as flags and bombs to spice things up.
LOL, on the other hand, is a MOBA which stands for Multiplayer Online Battle Arena, where there are two teams of five players each. Each player controls a figure called a champion. A champion has some skills that can do anything from change the battle arena to self healing.
The object of the game is to destroy the enemy's base, and this is more easily done when the enemy is dead. So the concept of shooting the enemy before he shoots you is also relevant in this game.
So there are 10 different champions that have different skills on two different teams, which is trying to destroy the other team's base. It is as simple as that.
LOl is also one of the biggest E-sport in the whole world.
The competition itself will take place at Jotunheim E-sport in Trondheim. So there is no need to bring an expensive gaming pc and a mechanical keyboard all the way to trondheim.
Jotunheim E-sport is a sports bar that offers a great place to be and quality gaming PCs
Do you wanna pwn some noobs or whatever the kids are calling these days?.
You're welcome to join the student cup here,
The registration deadline is January 20.
Some words from your host
E-sport has seen great growthat NTNU in recent years and it has been incredibly fun to watch the association go from a few dozen members to over 100 members in such a short time. This year will be the first opportunity to organize e-sports in Trondheim SL as 2021 was canceled due to covid, so it will be new and exciting!
– Kenneth Olstad Johnsen Technical responsible for E-sport 2023
Some words from SL
We are very happy to have the opportunity to offer e-sports at SL 2023 in Trondheim. E-sports have
has been seen by some as a non-traditional sport, but we have experienced great commitment within this sport. We look forward to seeing how it continues to develop
–Mohamed Sadou Barry(Viceleader for Student Games Trondheim 2023)
Want to read more or participate ?