Text: Marthe Lima
Photo: Private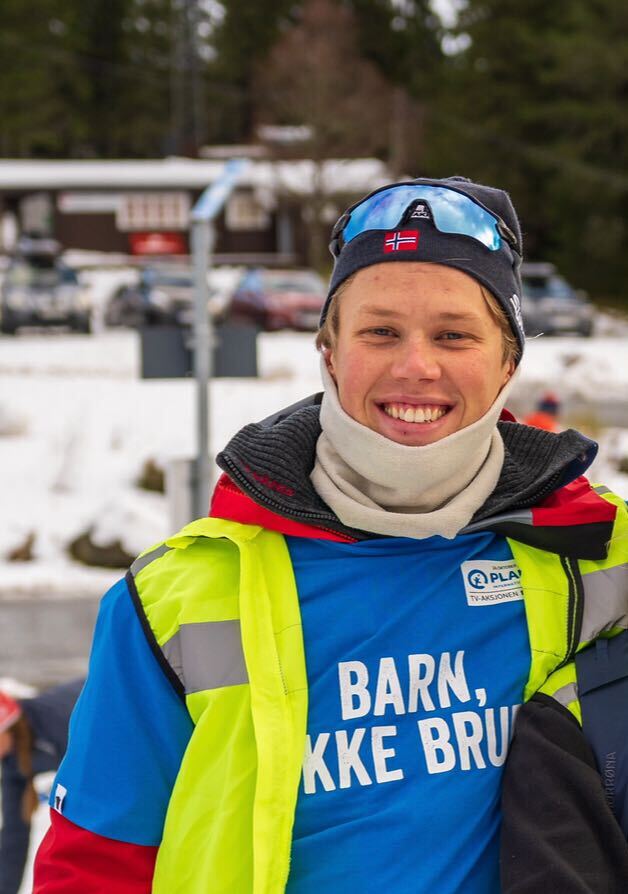 NTNUI's club newspaper (Klubbavisa) has a new editor, which is Thomas Meinicke! Thomas is head of NTNUI Cross-country skiing, and now wants to try out being the editor for Klubbavisa.
Klubbavisa has a long tradition in NTNUI and has been published since 1934. We publish an issue at the start of each semester and work to maintain this tradition, therefore we need people who are excited to help and contribute to creating Klubbavisa.
We have chosen to ask the new editor Thomas a few questions to get to know him a little better.
Why did you want to become editor of Klubbavisa?
answer: Because I think writing is a lot of fun, and I want to make Norway's best club newspaper!
Why did you join NTNUI?
Answer: Because I came to Trondheim without any goals and ideas about what I should do in my spare time. But already in the first week I was taken to cross-country training, and after that I was sold!
Which song describes your work ethic?
answer: "Fatter ikke hva jeg gjør galt" by Postgirobygget. Can never find enough motivation to concentrate enough.
What do you want to do with the next edition of Klubbavisa?
answer: The next issue should make you laugh, but also make you wonder! So I hope to find the funniest people in NTNUI, but also the strangest traditions! We're kind of a cult, aren't we???
Do you like cats or dogs better? Why?
answer: cats! I think dogs are extremely annoying!
What do you think you can contribute to Klubbavisa?
answer: I hope to be able to contribute to the club newspaper becoming both thicker and even more exciting to read!
If you could choose to be an animal, which would you be?
answer: Hmmm, difficult! But I think I would be a squirrel! They just chill around and do what they want.
Who would you most like to have for dinner if you could invite anyone?
answer: Even harder! Hmmm I think I would have dinner with Tore Sagen, preferably when he is in the role of Frode Pedersen!
Klubavisa wants all the help it can get. Would you like to contribute by writing a poem, perhaps draw something, or would you like to try your hand at graphics in indesign? We need people who are eager to contribute, and you can manage the workload yourself according to how much capacity you have. If you are interested in joining the editorial team, or have any questions, just contact Thomas via Mail (thomas.meinicke@ntnui.no) or Slack if you are interested in joining the editorial team.