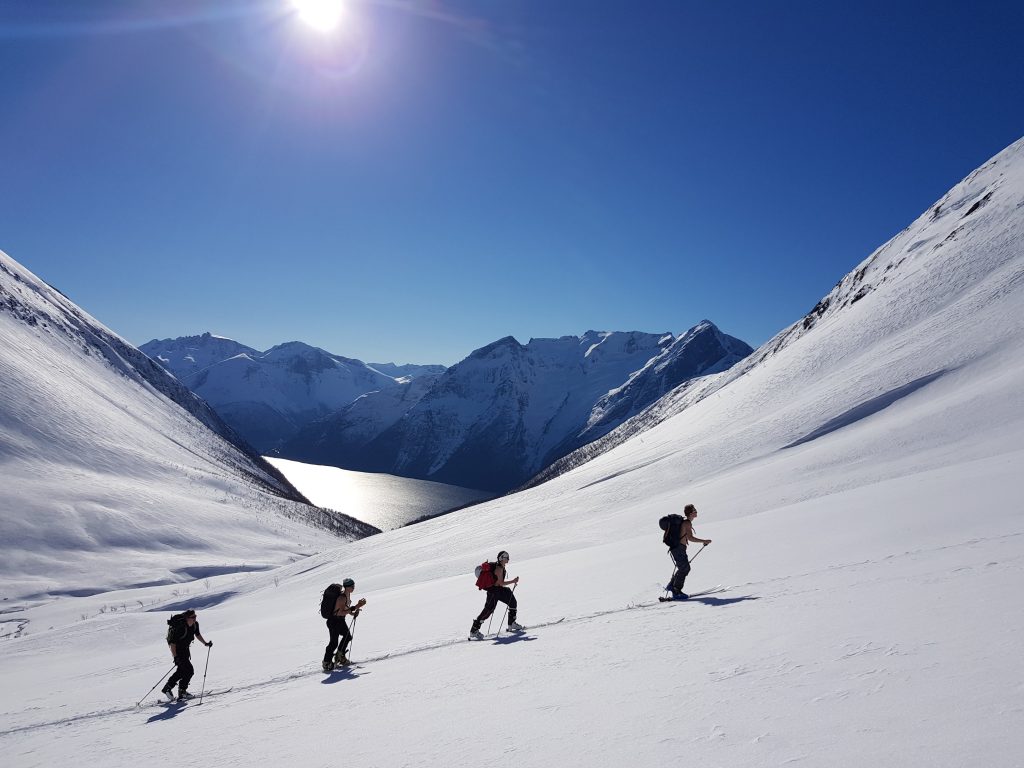 Who are we?
NTNUI Telemark-Alpint, usually known as NTNUI TA, is a group of ski enthusiastic student. We are the group for you who like to ski tour and ski deep powder. If you are a telemark skier, randoné skier, snowboarder or snowblader you are welcome in our group, regardless of skill level.
What do we do?
We do loads. We mainly arrange trips, workouts and social gatherings. Naturally we are most active in the spring semester, bur there still loads happening in the fall. Some of the highlights of the TA year are the Pray-for-Snow party, our Sunnmøre trip and the Romsdalen gathering. If you're wondering what it´s like to go on a trip with TA, check out the out films at vimeo.com/ntnuita or the pictures at our facebook and instagram pages. The facebook page is also the easiest way to keep yourself updated on the activity in the group.
How do I become a member?
We are a group open to everyone. There is no need to register here. Just sign up for our trips as long as you are an NTNUI member. Our social events are just to meet up.

If you want to contribute to the group's work, our committees are the place to go. The committees, together with the board, run the group and you become very familiar with everyone in the group as a committee member. To become part of one of our committees, just send us a message.
If you are wondering more about the group, you can check out our website, send us a message or meet up at our general meeting.