With two gold and one silver in the women's class, Maria Hovden was able to collect the combined victory in apnea held in Kristiansand last weekend.
Apnea are various freediving competitions in a swimming pool. In this year's NM, the participants were tested in three different exercises: Static apnea where the practitioner should keep his breath as long as possible while lying still on the surface, dynamic apnea where the practitioner should swim as far as possible under water with one breath – both with and without fins.
New Norwegian record
The static exercise was a even contest.. The clock showed 4.37 minutes before Maria had to draw air on the surface. The time was good enough secure victory in the women's class, and Maria could also decorate herself with a new Norwegian record.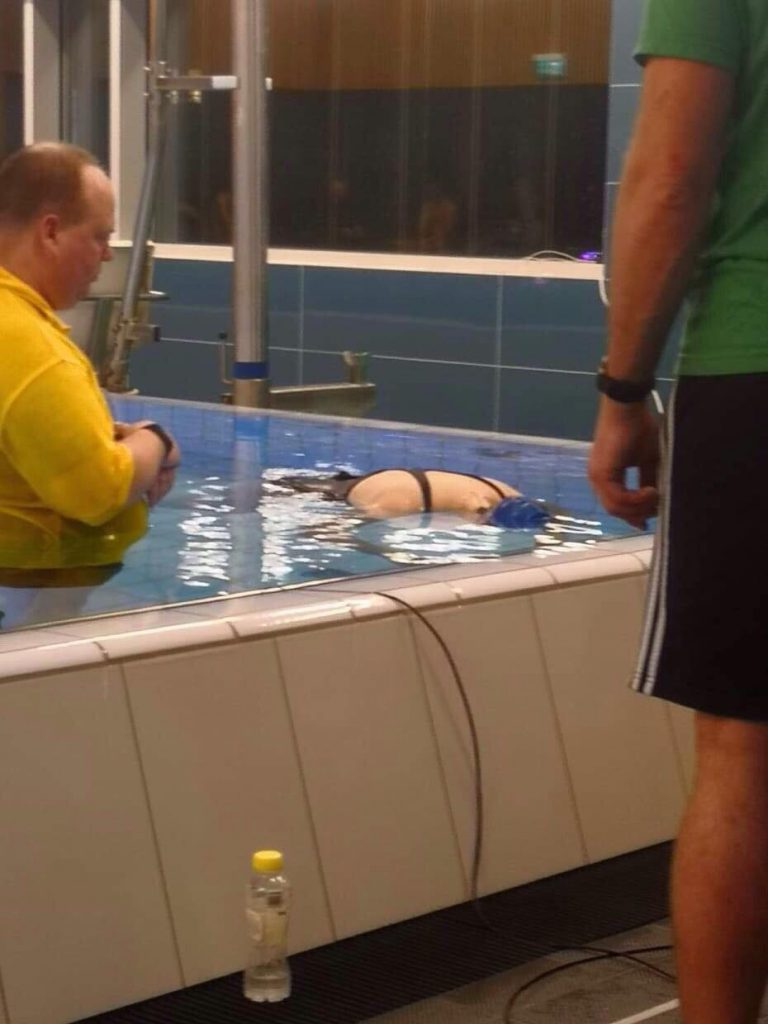 In the exercise dynamic with fins, it became somewhat tougher. Maria pushed on and ended up at 117 meters, which was a personal record. She still had to settle for the second place after Hilde Myhre delivered a solid 125 meters.
Dynamic without fins thus became decisive for who sticks with the overall victory and the day was not without of drama. Once again, Hilde Myhre delivered a strong race, but the effort would cost. Hilde was unlucky and fainted. Therefore, Maria could swim impressive 59 meters and earn another victory
With two gold and one silver, Maria was crowned as the overall winner and can proudly call herself a Norwegian champion in apnea!
Dykkergruppa would like to congratulate Maria on her NM gold!