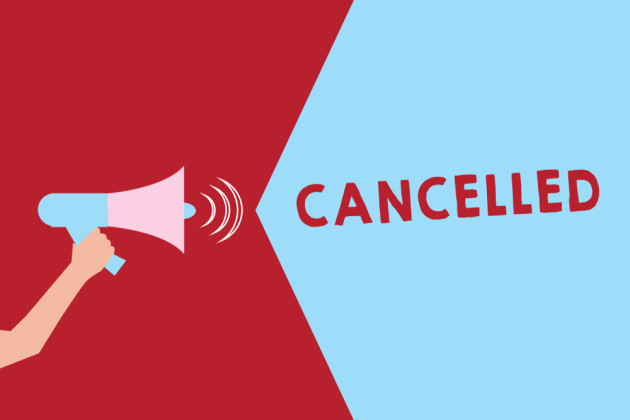 *ALL OPEN ACTIVITIES CANCELLED*
In light of the current situation, the NTNUI main board recommends that all organized activity should be stopped from Thursday the 12th of March. This is due to the danger of infection by the coronavirus.
We will follow the main board's recommendation and are therefore cancelling ALL open activities starting tomorrow, March 12, and until further notice.
Please help us spread the word 👍🏼
//
Offer for all students over the age of 18.
For activities in premises owned by Sit, membership of Sit and NTNUI is required.
The plan is in motion between weeks 36-50 in the fall semester, and between weeks 3-22 in the spring semester (no activities during the easter break).
If there are any cancellations of any of the activities from week to week we post this on our facebookpage, so be sure to give us a like there.
Monday

Ergometer intervals (Gruppe: NTNUI Roing)

Time and place: Monday 08.00-09.30. Armfeldtsalen, Idrettsbygget
Description This is a high intensity training session. The intervals will vary between 1 to 5 minutes and will repeated 5-8 times depending on the interval. The session will start with a warmup and technique demonstration by an instructor from NTNUI Roing. After the intervals there will be time for a short cool down and stretching. This is a super efficient session and a refreshing start to the week.
Contact info: Halvor West, tlf: +47 954 21 616, mail: roing-leder@ntnui.no

"Touch-Rugby" (Group: NTNUI Rugby)

Time and place: Monday 18:30 – 20:00, Dødens Dal
Description: We start the session with a few drills on passing and technique. After that we play touch rugby – that is rugby without tackling. Generally we split the practice by gender, however we play mixed if the numbers are low. The rules will be explained to any newcomers. It is a lot of fun and good exercise, do come and try it.
Contact info: Ingrid Sæther Houge, tlf: 97689586, mail: ingrid.houge@ntnui.no

Running + body workout (Group: NTNUI Friidrett)

Time and place: Monday 18:30 – 20:00 Meet up at Idrettsbygget Gløshaugen
Description: One hour slow running where we split into four groups based on pace. One group runs 6 km, one 8 km, one 10 km, and the last runs 12 km. Afterwards we come together and do ca. 30 minutes of circuit training inside Idrettsbygget Gløshaugen.
Contact info: Elise Wallinder, tlf: 95283966, mail: elise.wallinder@ntnui.no

Jogging + circuit training (group: NTNUI orientering)

Time and place: Monday 18:00 – 19:30. 18:00 we run from the training center at Moholt and 18:30 the circuit training starts at Gymsal Dragvoll. You can join in at either point.
Description: Welcome to an hour of circuit training by NTNUI orienteering. Here we will train basic strength focusing on core muscles. Varied exercised that will fore sure give you a good workout.
Contact info: Ane Dyrkorn, tlf: 48268725, mail: anedyrkorn99@gmail.com

Circuit training (Group: Telemark – Alpint)

Time and place: Monday 20:00 – 21:30, Armfeldtsalen Idrettsbygget Gløshaugen
Description: Warmup consists of light jogging or dodgeball. Then 12 different strength exercises, with the main focus on core muscles and legs. 45 seconds per exercise with 15 seconds break. It all runs three times. We end it all by sitting in hockey.
Contact person: Kristian Bru, tlf: 46916695, mail: kristian.bru@ntnui.no
Wednesday

Soccer (group: NTNUI Fotball)

Time and place: Wednesday 16:00 – 17:30, Dødens Dal
Description: Soccer for everyone, with no requirements for previous soccer experience. A typical training session includes lots of regular soccer playing, where we focus on having fun! Everyone is welcome.
Contact: Nora Backer, tlf: 41585744, mail: nora.backer@ntnui.no

Handball (Group: NTNUI Håndball)

Time and place: Wednesday 14:00-16:00, Idrettshallen Gløshaugen Idrettsbygg
Description: This handball session is open for everyone, you don't need previous handball experience to join this session. The main focus is to have fun and play handball.
Contact info: Live Oveland, mail: handball-nestleder@ntnui.no

Goalball (group: NTNUI Basket)

Time and place: Wednesday 17:00-18:30, Kjellersalen Idrettsbygget Gløshaugen
Description: Goalball is a ballsport where you're blindfolded and must rely on your other senses to work with your team to score a goal, using a ball that makes sounds as it moves across the floor. We go through the rules and split up into teams at the start of each session. For anyone who would like to try a new and different sport!
Contact info: Lovísa Hansen Dadadóttir, tel: +47 93481134, email: lovisa.dadadottir@ntnui.no

Basketball (Group: NTNUI Basket)

Time and place: Wednesdays 20:30-22:00, Armfeldtsalen Idrettsbygget Gløshaugen
Description: Open for anyone that would like to play basketball, regardless of experience. You show up, we split us up into teams and we play ball after a good warmup.
Contact info: Lovísa Hansen Dadadóttir, tel: +47 93481134, email: lovisa.dadadottir@ntnui.no

Volleyball (gruppe: NTNUI Volleyball)

Tidspunkt og sted: Wednesday 21.30-23.00, Idrettshallen Idrettsbygget Gløshaugen
Description: We play volleyball. First warm-up, then we divide into mix teams and play. Open for everyone, independent of level and experience. Come as you are, alone or as a group. Everybody gets to play. Experienced activity leaders and a lot of playing.
Contact info: Olav Jevne – volleyball-nestleder@ntnui.no
Thursday

Indoor soccer (Group: NTNUI Orientering)

Time and place: Thursday 17:30-19:00, Gymsal Dragvoll
Description: Indoor soccer where the main focus is on exercise and to have fun. We arrange different types of game sessions with goals and benches, play cup or rotate in. Everyone is welcome!
Contact info: Ane Dyrkorn, tlf: 48268725, mail: anedyrkorn99@gmail.com

Circuit training (Group: NTNUI Roing)

Time and place: Thursday 18:30-20.00, Armfeldtsalen Idrettsbygget Gløshaugen
Description: Circuit training. 45 seconds on and 15 seconds off for four rounds. Focus on both conditioning and strength training for the entire body. Every level welcome. We guarantee a good workout!
Contact info: Sara Hegge, tlf: 47874003, mail: sara.hegge@ntnui.no
Friday

Body weight workout (Group: NTNUI Cheerleading)

Time and place: Friday 19:30 – 20:30, Armfeldtsalen Idrettsbygget Gløshaugen
Description: Intervall based bodyweight workout, with focus on core and legs muscles. Fits for everybody that wants a quick and efficient workout without weights. At the end we will finish with some easy stretching. Everyone is welcome!
Contact info: Amalie A. Berg, tlf: 92095193, mail: Amalie.berg@ntnui.no
Saturday

Badminton (Group: NTNUI badminton)

Time and place: Saturdays 10:30 – 12:00, Idrettshallen Idrettsbygget Gløshaugen
Description: Badminton play with matches and free play. One player from NTNUI Badminton will be available to answer questions and help out. Everybody is welcome, with or without racket!
Contact: Ingvild Håland, tlf: 98084923, mail: ingvild.haland@ntnui.no
Sunday

Sunday Swim (Group: NTNUI Triatlon)

Time and place: Sunday 08.45 -10.00, Pirbadet
Description: One lane for swimming of your own choice, and three others follow a given swim program. There will be an instructor responsible for conducting the sessions and he/she will also provide feedback to the best of his/her ability. The program will be customized for triathlon and crawl swimming, but it will be divided into different levels to fit everyone. The program is suitable for EVERYONE who wants to join! Once a month we offer triple session as an optional extension of the swim session. Then we swim first, before moving on to spinning and finally running, an adapted triathlon. Triple sessions will be announced on the triathlon group's website and on Facebook.
Contact info: Kjetil Steinstø, tlf: 917 84 410, mail: kjetil.steinsto@ntnui.no

"Dance" (Group: NTNUI Dance)

Time and place: Sunday 14:00-15:00, Kjellersalen Idrettsbygget Gløshaugen
Description: Various instructors from NTNUI Dance will hold a beginners class in the Dance styles hip hop or jazz/modern. The classes include warm up, various exercises and a choreography. Join our Facebook group "NTNUI Mosjon Dansetime" to prepare yourself for the upcoming dance styles each week.
Contact: Annecken Nøland, number: 97692293 mail: anneckenn@hotmail.com

Table Tennis (Group: NTNUI Table Tennis)

Time and place: Sunday 18:00-19:00 Hall A Dragvoll.
Description: The session starts with a warmup with ball-passes. Afterwards we play and rotate after each game. The system is made so that everyone plays against someone at their level.
Contact info: Danh Tran, tel: 98682509, e-mail: danhtran1987@hotmail.com

Dodgeball (Group: NTNUI Dans)

Time and place: Sundays 20:30-21:30, Armfeldtsalen Idrettsbygget Gløshaugen
Description: An activity most people know from high school. We will frequently divide into new teams and and have simple roules. This have for a long time been a popular activity with a lot of fun. Contact person: Raymond Toft raymond.toft@ntnui.no 97683840
Contact info: Raymond Toft, tlf: 976838240 mail: raymond.toft@ntnui.no