Saturday the 15th of february, it was time for our annual martial art exchange seminar at Dragvoll, with five different martial arts in five hours. 23 partisipants from the judo-, jujitsu-, karate-, aikido- and taekwondo groups was gathered for the third year in a row. It is officially a tradition!
The karate guys started the show with a thorough warm up with Torbjørn, and a demonstration of kata with Helgi. The techniques we were thought thereafter, all came from the different elements of the kata.
Several, if not all of the japanese and korean martial arts, have something in common as well as complimenting each other. Karate procured the hits and punches of the day.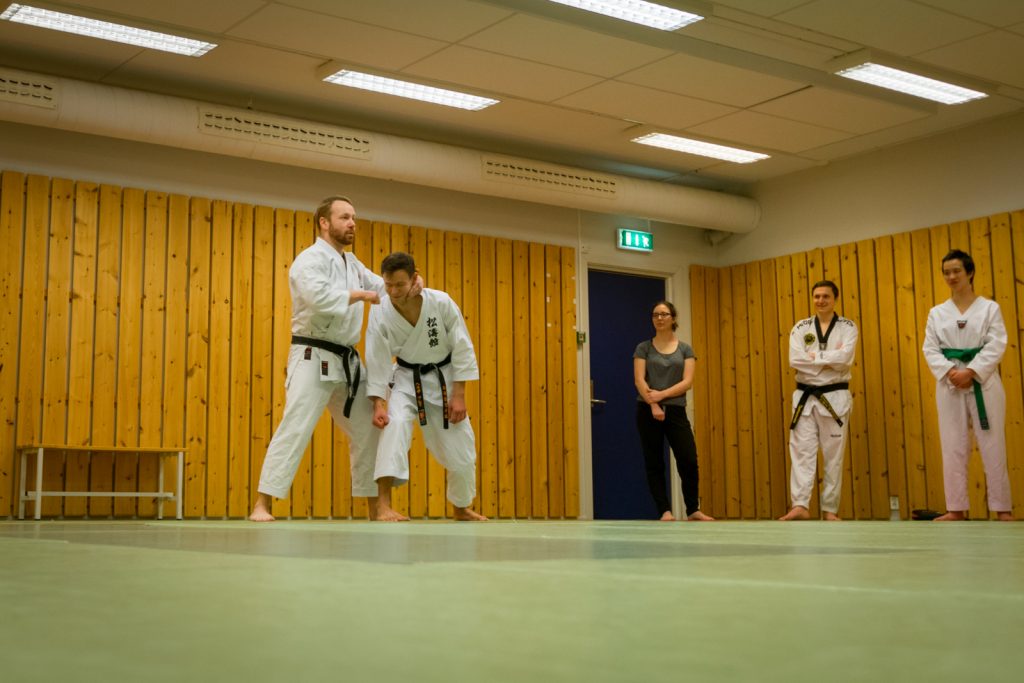 A kata describes a detailed pattern of movements one performes either alone, or in groups in different japanese arts (there is also a korean equivalent). In judo, we perform kata for dan graduation, that is black belt and up.
After that, it was jujitsu's turn. They have joined a seminar we had for the coaches before we started having the seminar of today, but it was the first time they actually joined the resulting martial art seminar.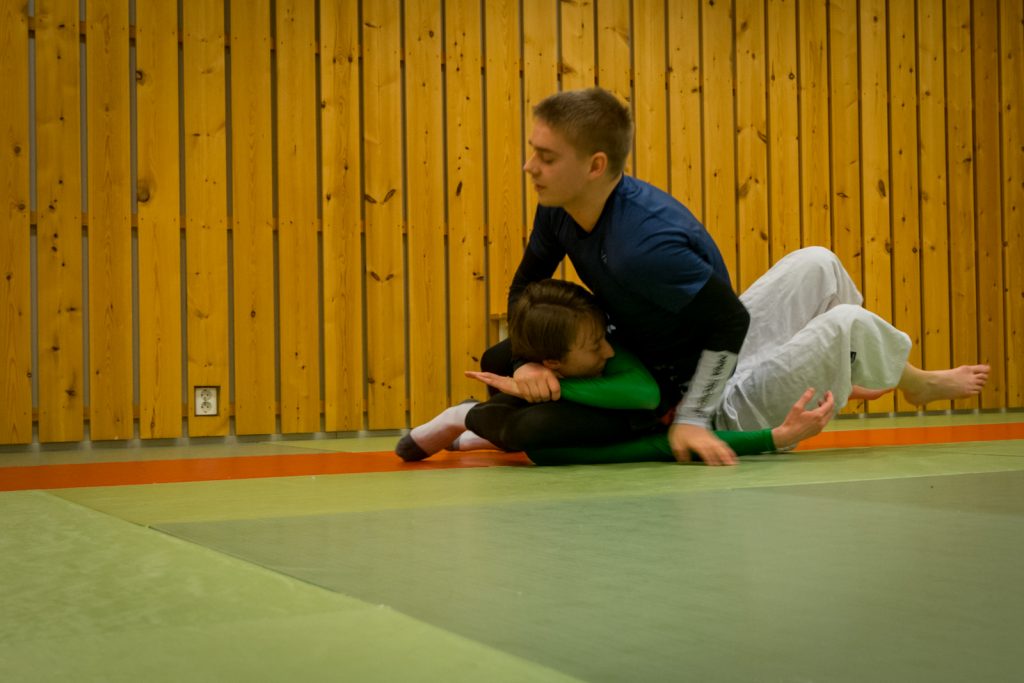 The psychology student Ola, gave us a deep walkthrough of arm bars and chokes, with emphasis on what we call ude-garami in japanese or entangled/braided arm lock in english.
After lunch, Wolfgang from aikido got us started up pracising with a bokken, which litterally mean wooden sword. This was then the weaponized part of the seminar.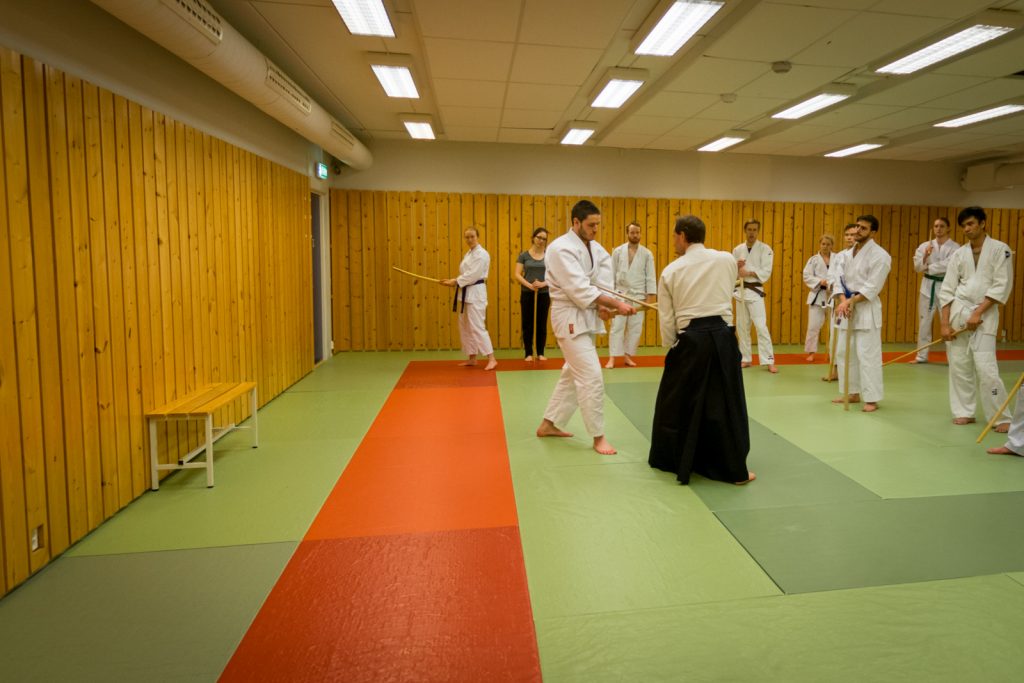 Firstly, we learned basic cuts individually, before we went together in pairs to test different attacks and counters.
Then taekwondo was next up, which is a korean martial art. These guy (and gals) are specialists in kicking and practise balance, accuracy and flexibility a lot.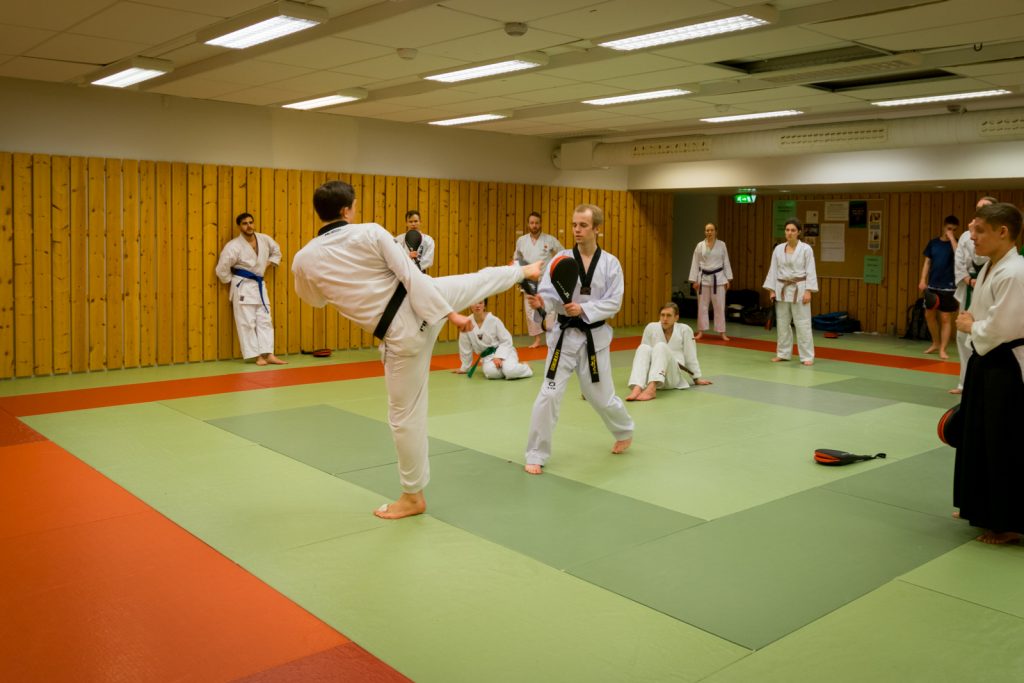 No surprise, it was sensei Sverre from taekwondo that was going to be responsible for the streching towards the end of the seminar. We kicked both with the front leg and back leg and combined these as we got used to it.
In the fifth hour, it was judo's turn to show what we've got with sensei Georg running point. After a judo specific warm up with falling techniques, we went straight on to throws to complete the circle with all the different main aspects of martial arts: striking, kicking throwing, weapons and newaza submissions.
The only thing missing now, was of course some actual fighting. Even if not everyone was completely convinced that throws are the salvation in this brief introduction, everyone joined in, fighting bravely in tachi-waza and ne-waza, which was common to the jujitsu part.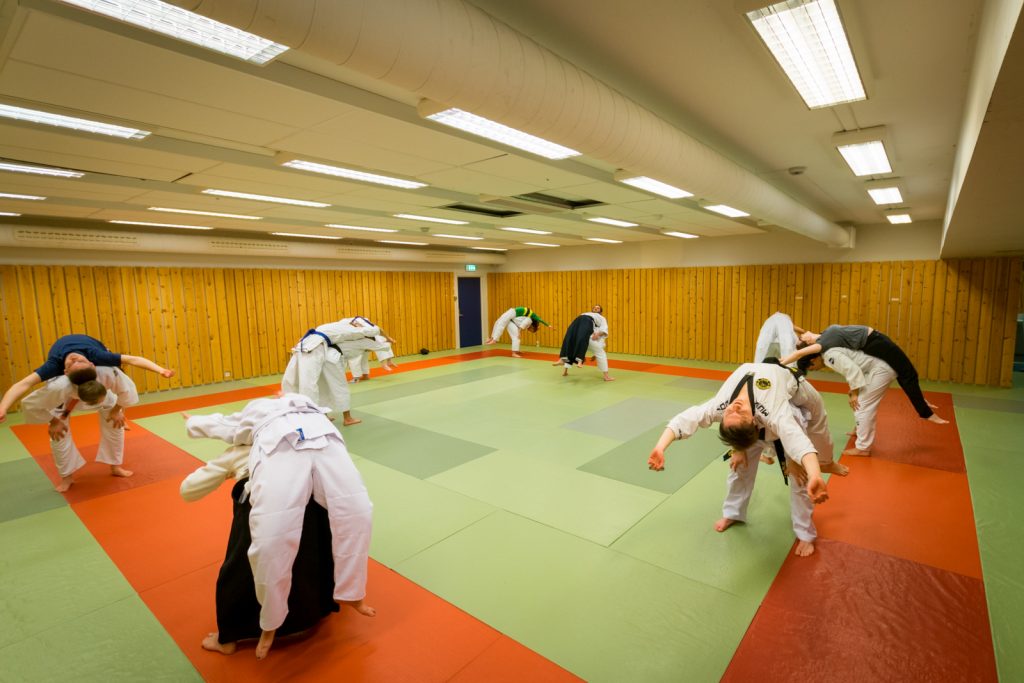 After a long day of practise, lunch, practice again and a group photo, it was due for some stretching lead by Sverre.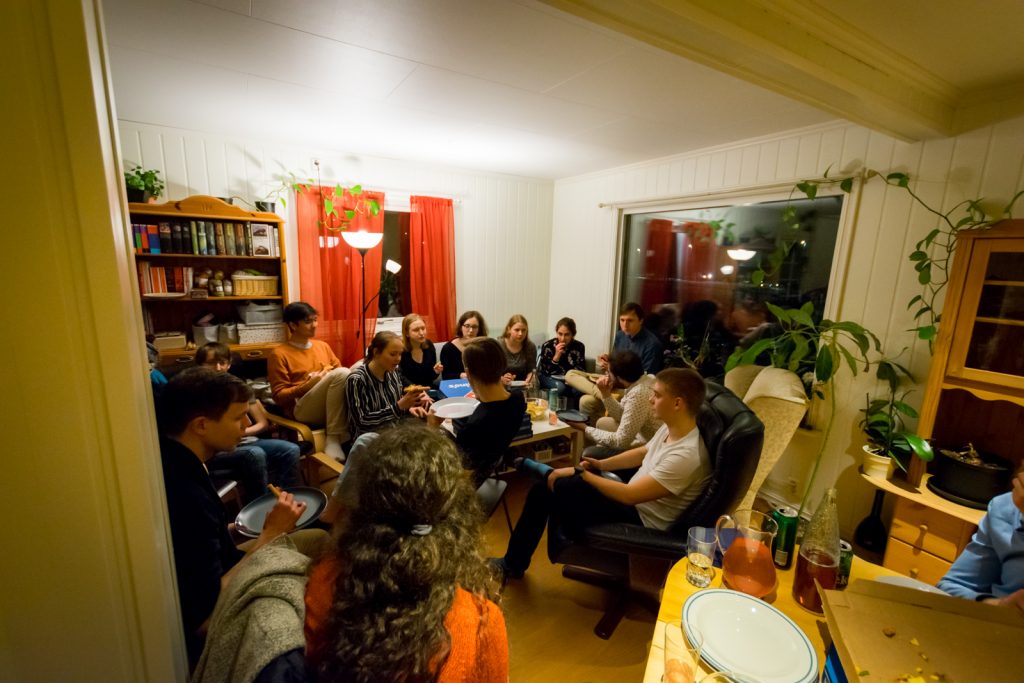 But the fun was not over yet. After some Sauna, we were invited home to Wolfgang and Victoria from aikido, where we ordered lots of pizza. A couple of beers, good mood and loud card games was unevitable from these competitive people. The afterparty was a nice touch to this years seminar, even if we had already had been seven hours at Dragvoll, some of us stayed for six more. Almost everyone joined, so we must conclude that everyone had a great time!