On august 27th the judo group yet again showed up for the annual activity day. This day was meant for students to come and try different activities like judo, fencing, rugby, american football and quidditch at one and the same event.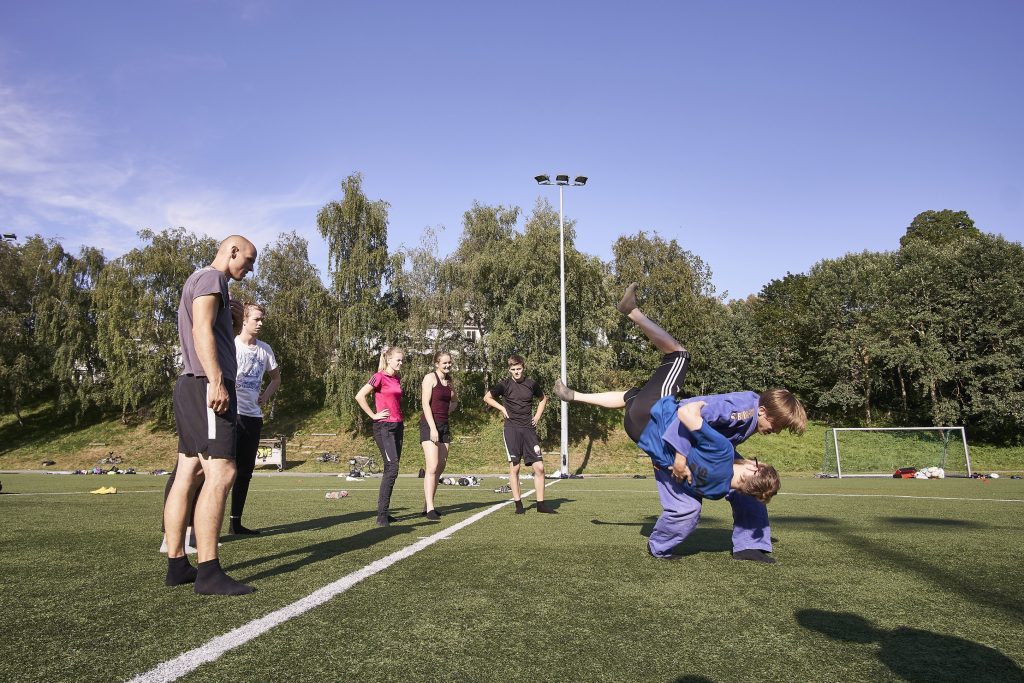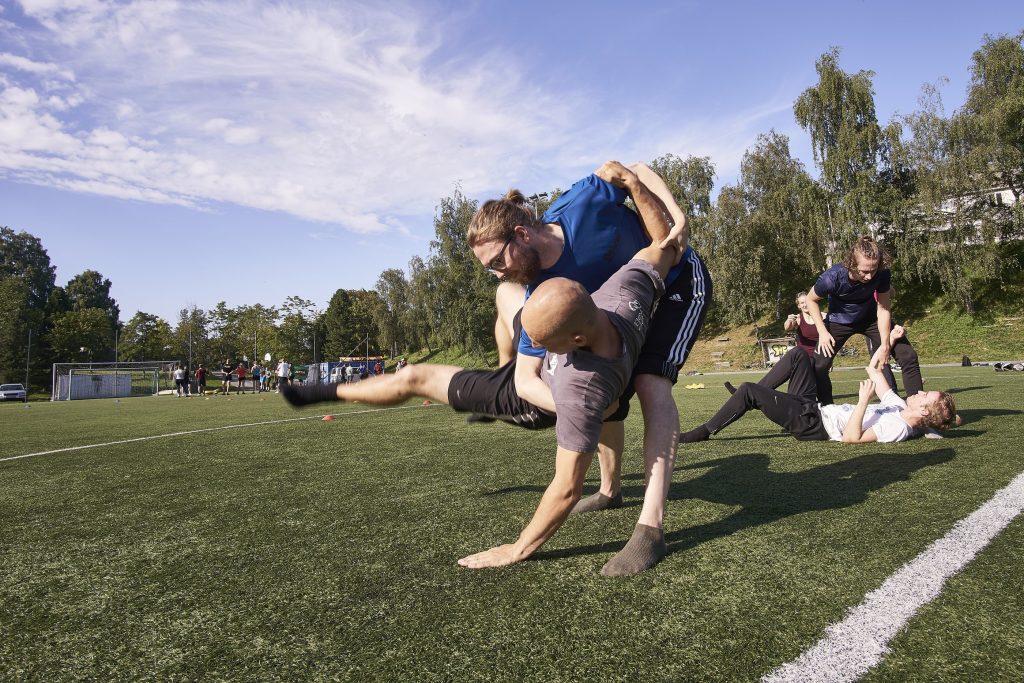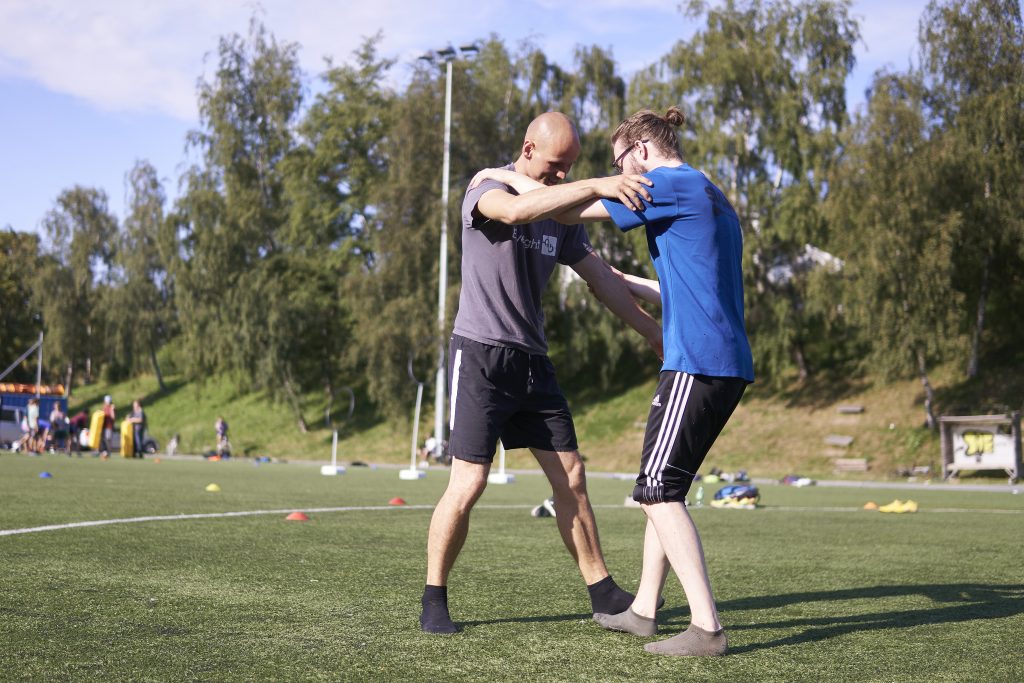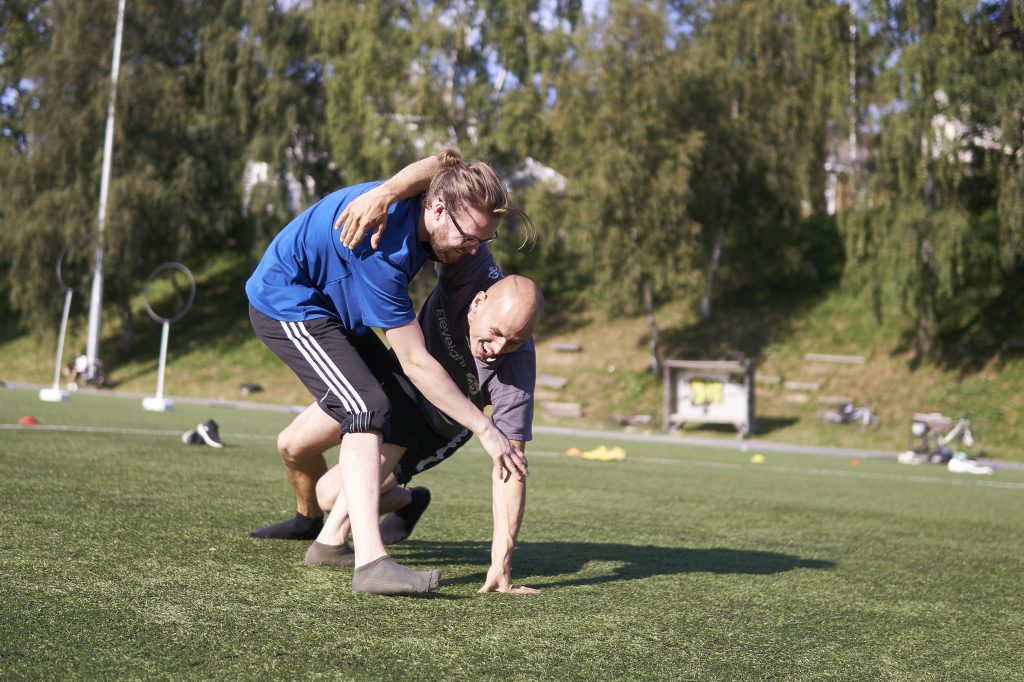 Some falls are inevitable!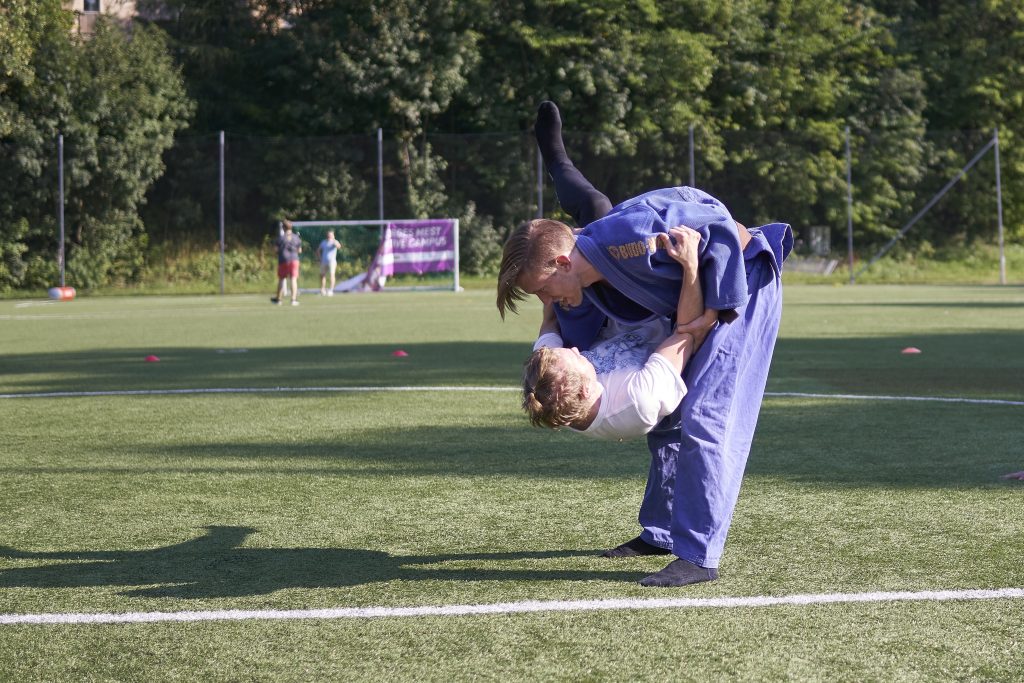 Sensei Georg allowed some simple, soft throws on the football field.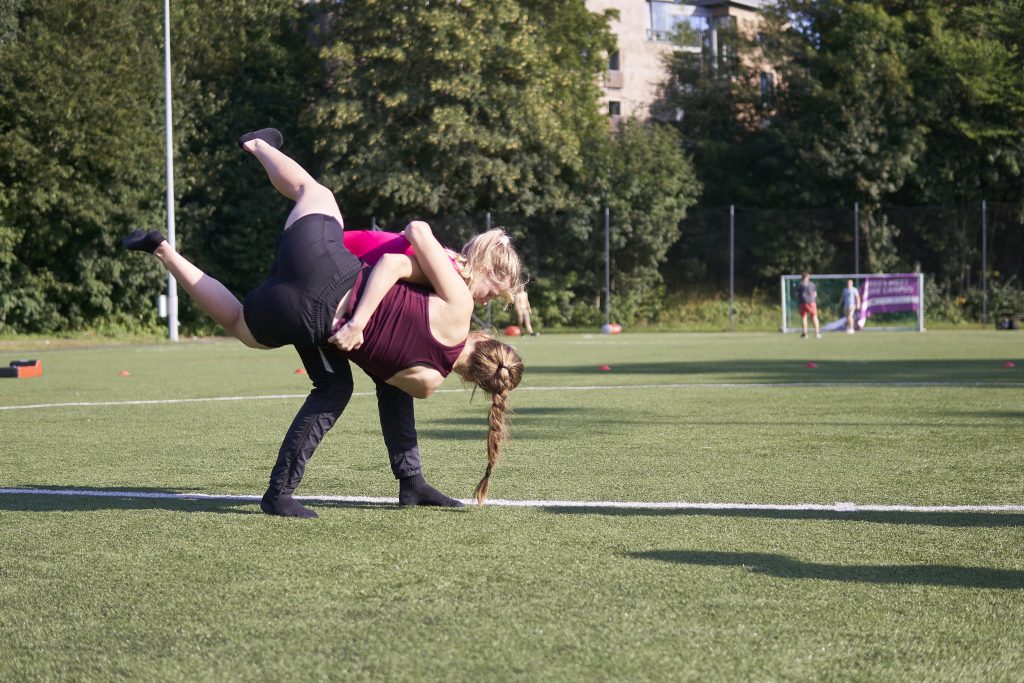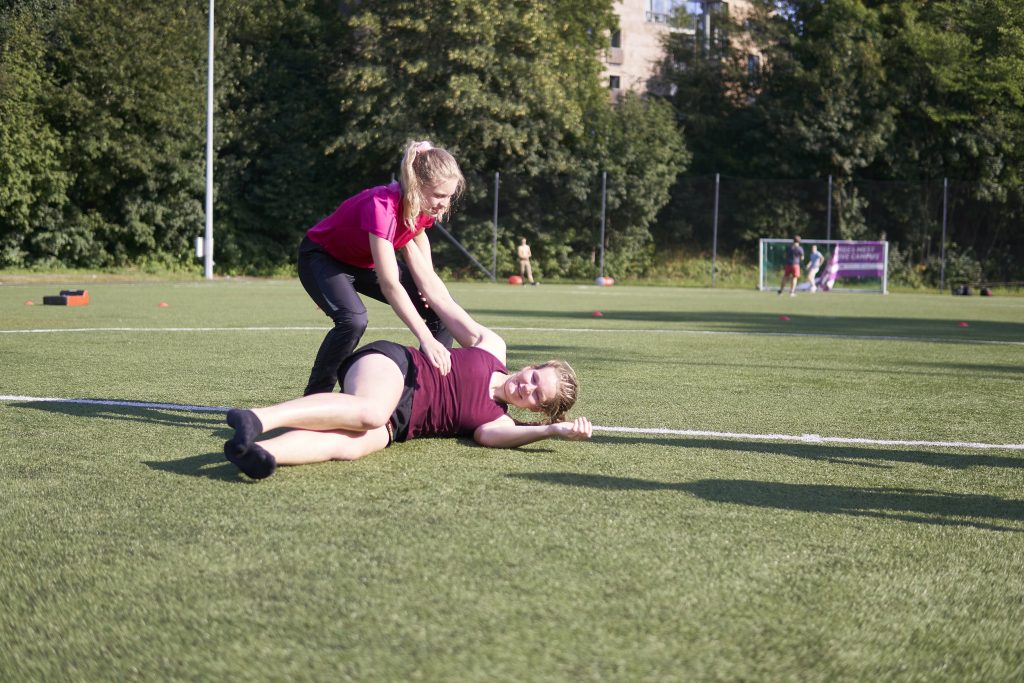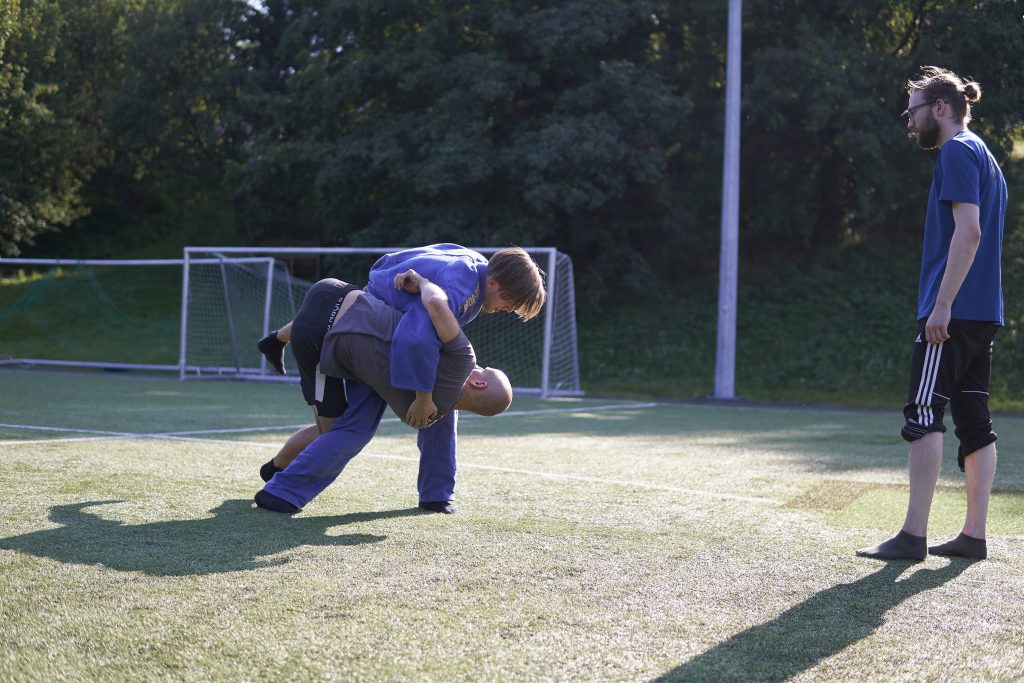 Sensei shows Edvard the throw Tai otoshi.