Krakow regatta
When I arrived in Norway, everybody around Erasmus was telling me at school how closed are Norwegians people and how it is difficult to make a contact with them. However, all those people from school were wrong. Because when I met this group they were like, oh can you row? I was like: Yeah, I can, I have been rowing for 10 year. And they response was like oh you have to compete. And offered me possibility to compete in the GREAT Krakow regatta. At first, I knew nothing about it.
But I bought tickets, same ones as the crew. After that I was receiving more information such as it is important to have THE GREEN Blazer. I haven't have bought one, so I borrowed from Halvor who I knew just for about 3 or 4 weeks. I packed my stuff and got ready.
I woke up, had proper breakfast, worthy of a rower and then left my loft flat with my blazer on. From that time blazer became a distinguishing mark in the crowd. Everything was okay only one small thing. In continental Europe you can fly with small credit size knife. And I had one in my pocket 😀 so I lost it.
Oh, flat which NTNUI rented was great. Everything was shared only girls and boys were staying in different rooms, but the rest was shared. And from my experience it is usually the source of the great fun and I wasn't wrong. During Thursday and Friday arrived those who couldn't arrive with us. Because of school or whatsoever. And in the evening, we started our journey to became winners in the Mexican restaurant with presenting our crew with a video. Everything went well. Restaurant gave us some snack for home, and it helped us a lot after the race.
Race day started little bit earlier than everybody wanted. Because we were the first boat. So, got up. Bought some breakfast and then headed for the boat. It is important to say that our boat consisted of great people from bow: Aasta, Sofie, Kristin, Olav, Jonnis, Pjaaka, Me, Harald and the cox was Captain Sara. We took a boat from the shelf, put it on the water as absolute professionals and adjusted everting what was necessary. I was sitting on the number 7. And I have to transfer the rhythm, I think that I manage it well with just one small mistake. We were in the middle of the turn when Captain Sara (cox) found out that she is heading to the pontoon on the riverbank. So, she turned just little bit in her eyes, but for me, I felt it as the boat moved over one meter in to the different side and I caught small crab. In two strokes I was back in the rhythm. And the finish was great. Captain Sara started to scream last meters when we had ahead around 300 m. That is about the race.

I also haven't mentioned that it was our first time together and there was one greenhorn, Olav. And we crossed the line (rowed under the bridge) with great feeling.
After our race there was some spare time, so we used for drinking CZECH COFFEE as we called it. Because organizers were totally clear about drinking on the riverbank, they forbid it. So only option was to buy cup of coffee drink it and then refill it with beer. We had great time at that moment and still there was plenty on program what to expect.
Because when you are racing you don't have time to look around. Organizers decided to rent a boat for sightseeing boat. And it was my first time I got with so many great people on one boat. We danced, drank, discuss, most importantly we were warming up for THE BANQUET. But at that time, I wanted to be declared. And I couldn't understand why it can't take place on the boat. Some of us lost memory of what happened after boat so, allow me to remind them.
            Let's start talk about THE BANQUET. I have been on many afterparties and banquets but never, never ever on such BANQUET. Everybody suits up and as a cherry we had GREEN Blazer. At that moment I haven't knew what influence the green blazers going to have on the party. We took taxies and arrived just on time there. It was one of those moments when you think that you entered into the wrong place. It looked like we were on somebody wedding or in one of those 5star hotels. I was so shocked. Everybody behaved very distinguished. We were announced as the winners!!!! We received the trophy and then they started to shout to put pants down. But there was one problem I haven't had any underwear. 😀 Everybody was little bit shocked, but girls laughed. After we have left podium, I noticed that boys were pissed because we beaten them in the mixed boat. Then we ate four-course menu like in Michelin star restaurant. After several songs and champagne from trophy. The party started. And at time I realized what is green blazer doing. It was real magic. It was like having sex appeal of Ryan Gosling. But nevertheless, it was really difficult to get somewhere because of the crowed of girls around you. We had a great time. We managed to fool one of the guy from Law school. That guy asked me if we are cheap (Pjaka and me), I have never met that guy and he called me cheap. I stayed calm and told him that it is more effective to have a beer in the trophy because everybody was drinking from it. And he was trying to convince us that we are cheap because we are buying beer to the trophy instead of CHAMPAGNE. And Pjaaka decided to fool him and told him that he doesn't know who is he talking with. And told him that that guy who he told that he is cheap owns half of the Czechoslovakia. He made long face and wasn't sure what to think. He looked at me with the question in his face expression. I agreed with Pjaaka. He was like wow, okay. Then we told him that he can buy us bottle of champagne and then he can drink with us, because we told him that we are not supporters of cheap people. And so, he bought us bottle of champagne for a refill to the trophy and was glad that he could do so. Even took a picture with me. 😀 Just to make everything clear I don't own half of the Czechoslovakia. I am only from Czech Republic. But party continued in this spirit till the early morning.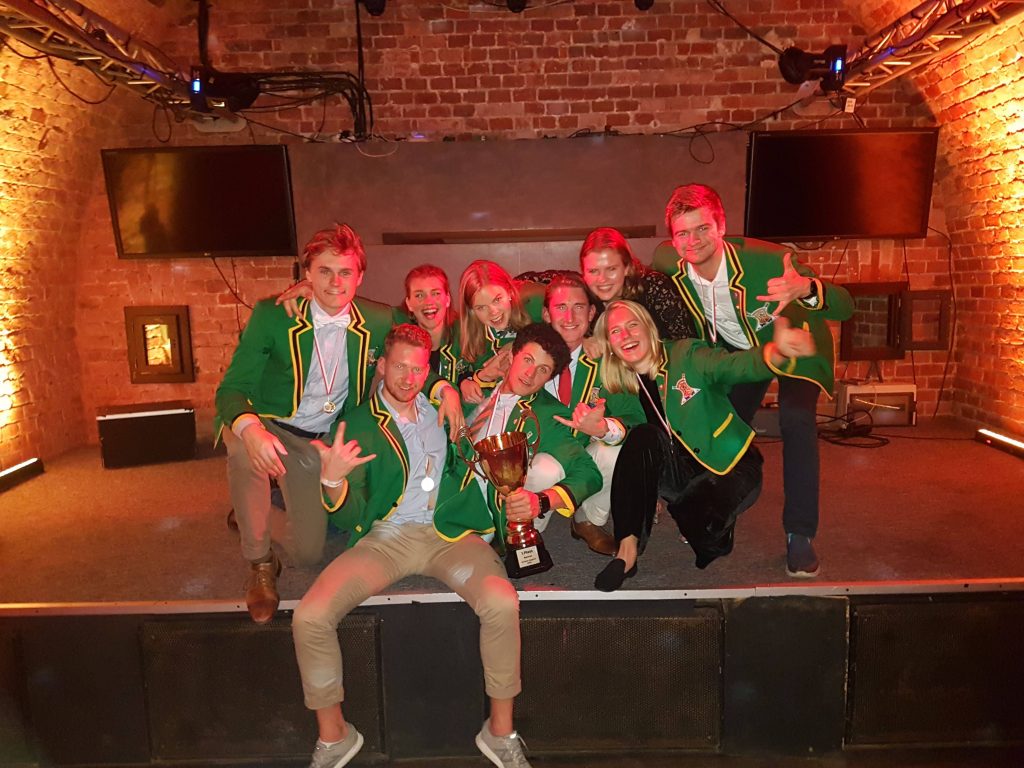 Next day we were leaving together in the evening, so we went to the Michelin restaurant for lunch and it was worthy termination of this great weekend. But only Olav missed this gourmet experience because he was leaving in the morning. But he almost went with us to the lunch because he snoozed alarm several time and then after like 10th alarm we told him to get out because we wanted to sleep longer.
Whole weekend is strongly written in my memory. It is one of those weekends that you will remember whole your life. Hope that people who I have been there with won't forget about me, because I won't forget about them.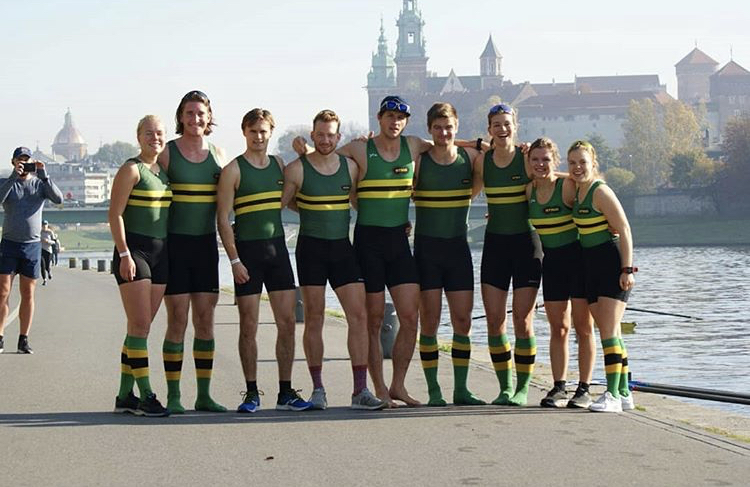 Štěpán Havlíček