NTNUI Triathlon uses the Spond app to share information about each session. Each Sunday at 6 pm there will be sent out an invitation to each session in the following week. The spinning sessions require that you accept a spot due to limited number of bicycles. If you change your mind it is important that you decline, so that the spot can move on to those on the waiting list. The remaining sessions will be possible to sign up for, but it is not a requirement. On the other hand, we want everyone who is thinking of attending a session to accept it in Spond so that we have a little overview of how many people is coming to a session! Below is an overview of a "standard" week of sessions, but there may be small changes, so stay tuned to Spond!
How to join the group in Spond
Download "Spond" where you download your apps on the phone.
Create a user.
Click the button below:
Monday evening:
Summer semester: Cycle intervals! We normally run hill intervals between Ila and Skistua. Attendance time and place will vary from week to week and will be announced on Spond.
Winter semester: Spinning intervals at SiT Dragvoll at 18:45 Here we usually do aerobic long intervals – threshold / increase endurance in the muscles. The session normally lasts for 1.5 hours. Requires membership in SiT.
Wednesday 18:30:
Joint running intervals with NTNUI Athletics on Øya (summer) or in Ranheimshallen (winter). Normally we run about 6-12 x 600-1200m, where the layout varies slightly from week to week.
Thursday morning:
Swimming in Pirbadet. You can come and go as you like between 05:45 and 08:00. Swimming is only allowed between 06:00 and 08:00. Lanes 4, 5 og 6 on the deep side of the pool. If you put out a lane-splitter, remember to put it back after the session! The session is not organized but you can find examples og programs by the NTNUI cage in by the pool. Only open for members of NTNUI Triatlon group.
Thursday evening:
Summer semester: Joint cycling session. Usually we bike 1.5h-2h easy/moderate pace. We divide into groups with different speeds depending on attendance and wishes from those who attend the session. See Spond for attendance and time.
Winter semester: Spinning intervals at SiT Dragvoll at 19:00. Here we usually do anaerobic intervals – short and intense with a focus on increasing FTP / VO2max. The session normally lasts a little over an hour. Requires membership in SiT.
Sunday 08.45:

Sunday swimming every week throughout the semester. Entrance from 08:45, start in water at 09:00 and finished at 10:00. Free admission as long as you are a student. Use the ticket below: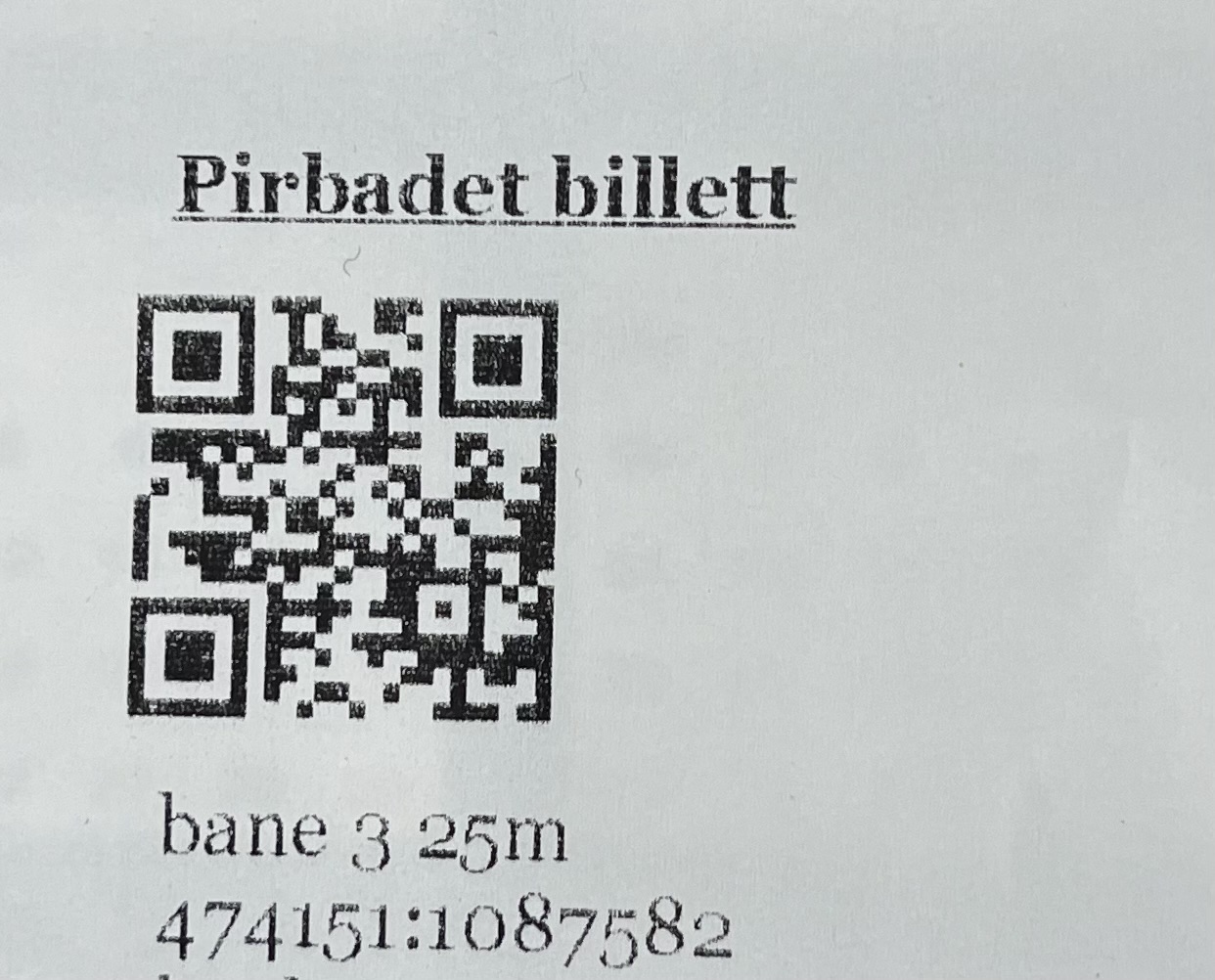 About once a month we also arrange bricksessions with swimming, spinning and running. You will find an overview of these sessions in Spond. To participate in the spinning, SiT membership is required
Other
It is possible to access Pirbadet outside of our common practices. It is possible to buy a monthly membeship at Pirbadet or you can swim with the NTNUI Swimming group (requires a full-year license from NTF and a membership with the NTNUI Swimming group). For more information click here: https://ntnui.no/triatlon/en/how-to-become-a-member/