NTNUI Triathlon awards honorary prizes every year, to give extra attention to the people who have excelled a little extra in the group. Here, everyone can be nominated, whether you are an old member or a new one!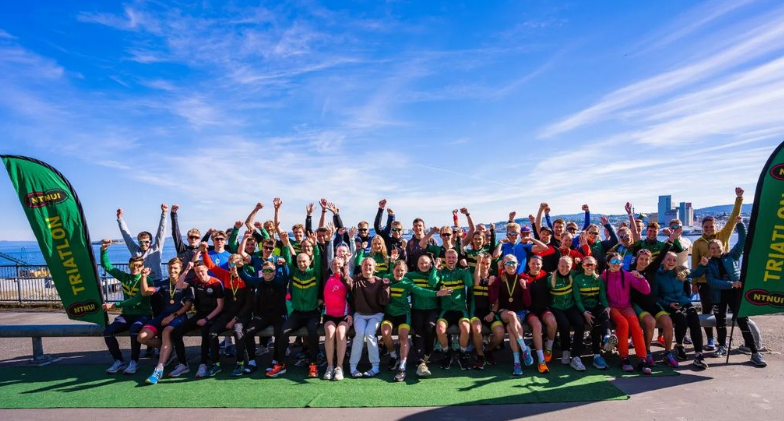 Members performs at a high level in both national and international competitions, in addition to the fact that many members contribute with important and priceless voluntary work. The honorary awards are the group's way of saluting members who contribute exceptionally.
The period for evaluating contribution or/and performance is from the end of one season to the end of the next season. In practice, this means that only performances from last year's end of season to this year's end of season are included when the jury selects the winners in the various categories.
All members of NTNUI Triathlon are free to nominate members of NTNUI Triathlon for all prizes. There is no requirement to have competed for NTNUI, as long as you have been an active member of the triathlon group, e.g. by attending joint trainings, performing volunteer work etc. The jury that awards the prizes consists of NTNUI Triathlon's board.
Criteria for NTNUI Triathlon honorary awards
Male / female athlete of the year
Awarded to the member who has delivered the greatest achievement or best results overall in the season. You must have been a member of NTNUI Triathlon during the assessment period to be eligible for this award.
This year's contributor
Awarded to the member who has contributed to the development and operation of the club to the greatest possible extent through for example:
Voluntary work
Officials during competitions
Race Report writing and promotion of the club on social media
Recruitment of new members
Participation in joint training
Open category
Awarded to a member who has excelled in a special and / or fun way. Here, anyone who deserves an award for something out of the ordinary can be nominated.
NTNUI Triathlon Honorary Award
Awarded to members who have excelled in exceptional efforts for the club over several years through club development work. The winner will be responsible for work that is particularly admirable.