Newbie/newcomer to NTNUI Friidrett
Written by Ellen Marie Gaunby Jørgensen
Ever wondered what it is like to be a part of NTNUI Friidrett, well I let you know.

Just meeting up at any given practice is the way to get to know the Friidrett folk. A hi and you are of in a conversation with another member of the group. As a newcomer to the group they made me feel very welcome because here everyone talks to everyone, here are no old farts only talking to each other. They even make an effort for the whole team to get to know each other by having "talk to at least one new person" during practice, what made me feel very included.
Even though you might not be the greatest runner of all time, the Friidrett team still might be something for you. The team is diverse and has no demand on number of practices that you will have to attend. You just feel the welcoming feeling each time you show up, because even though it is a NTNUI sports team it always feels like a group of friends going for a run, with room for everyone elite runner or newbie.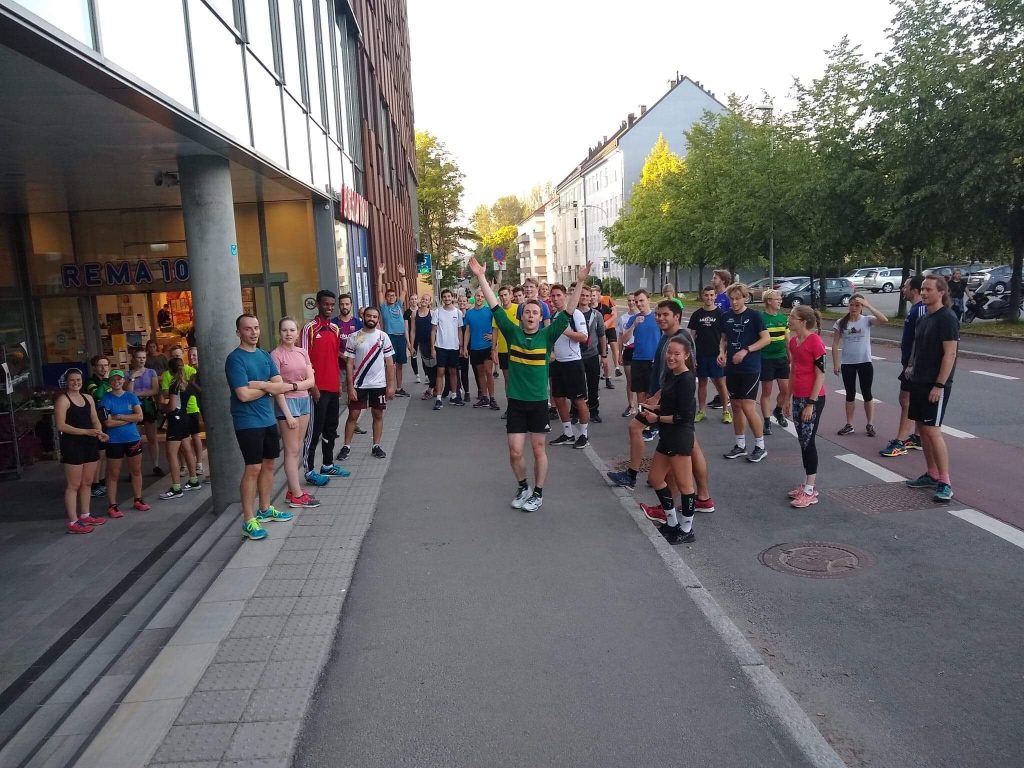 Do you want to contribute to our website by writing an article (race report, social etc.) or other content, please let us know! It can be both in english or norwegian.
Contact us by facebook or send an email to: erlend.hansen@ntnui.no