During a normal week, we usually have three regular sessions. Here you can see how they go.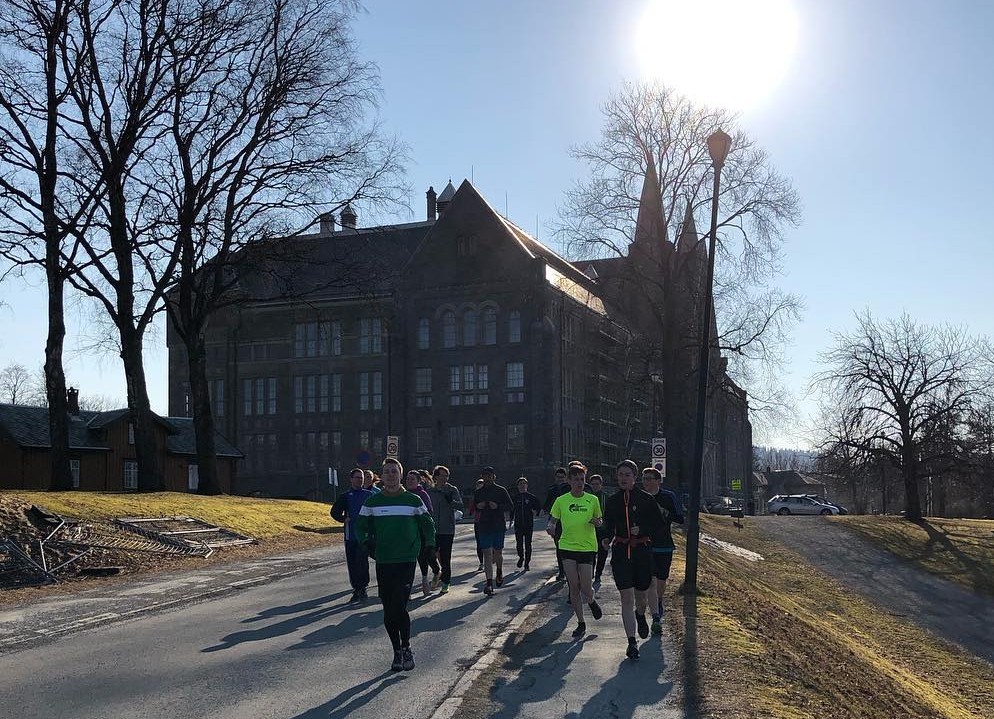 Monday – Easy jog
This is the most popular session of the week! We run for a bit less than an hour outdoors at a slow pace. This is a good session for beginners, but also a good easy-run for experienced runners. We split up in four groups, running 6 km, 8 km, 10 km and 12 km.
Meet-up: In front of the main building at Gløshaugen 6:30 PM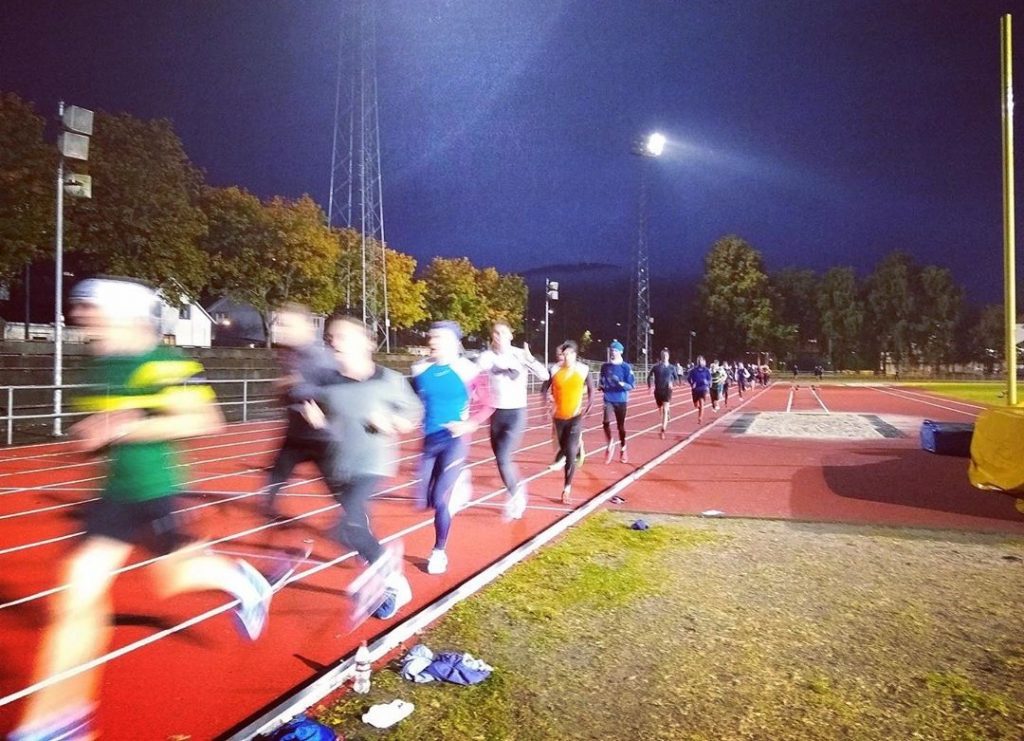 Wednesday – Intervals
On Wednesdays, we run intervals. We split up in three groups and doing intervals for long-distance, middle-distance and sprints. During the summer we meet up outside Trondheim Spektrum and run at the track at Øya, while in the winter we meet up in Ranheimshallen and run on the indoor track.
Meet-up: Outside Trondheim Spektrum (summer) or Ranheimshallen (winter) 6:30 PM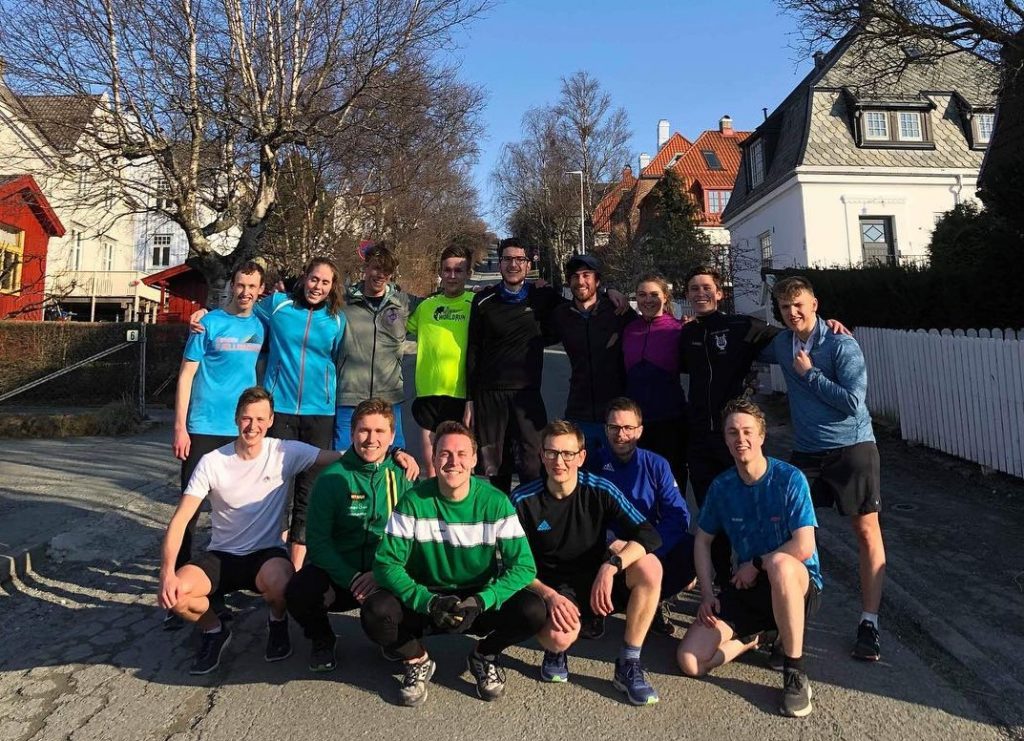 Friday – Hill intervals
On Fridays, we do hill intervals. Examples of hills we run at can be Blussvollbakken, Breidablikkveien or the hill up against the main building at Gløshaugen. We split into two groups: one group that usually runs a hill from the bottom to the top and another group that runs a smaller part of the same hill.
Meet-up: In front of the main building at Gløshaugen 4:30 PM