Race report from Amsterdam Marathon 2019, written by Johan Grøgaard.
Amsterdam Marathon was held on Sunday, October 20th, with 17 000 people signed-up for the marathon and 45 000 participants in total.  Johan is a new member to our group this fall and can be referred to as an experienced runner. Going from cross-country skiing to running ultra terrain distance, and then running the shorter distance on asphalt – only 42 195m.
He made a good performance in the streets of Amsterdam, and we in the NTNUI family is proud of him! <3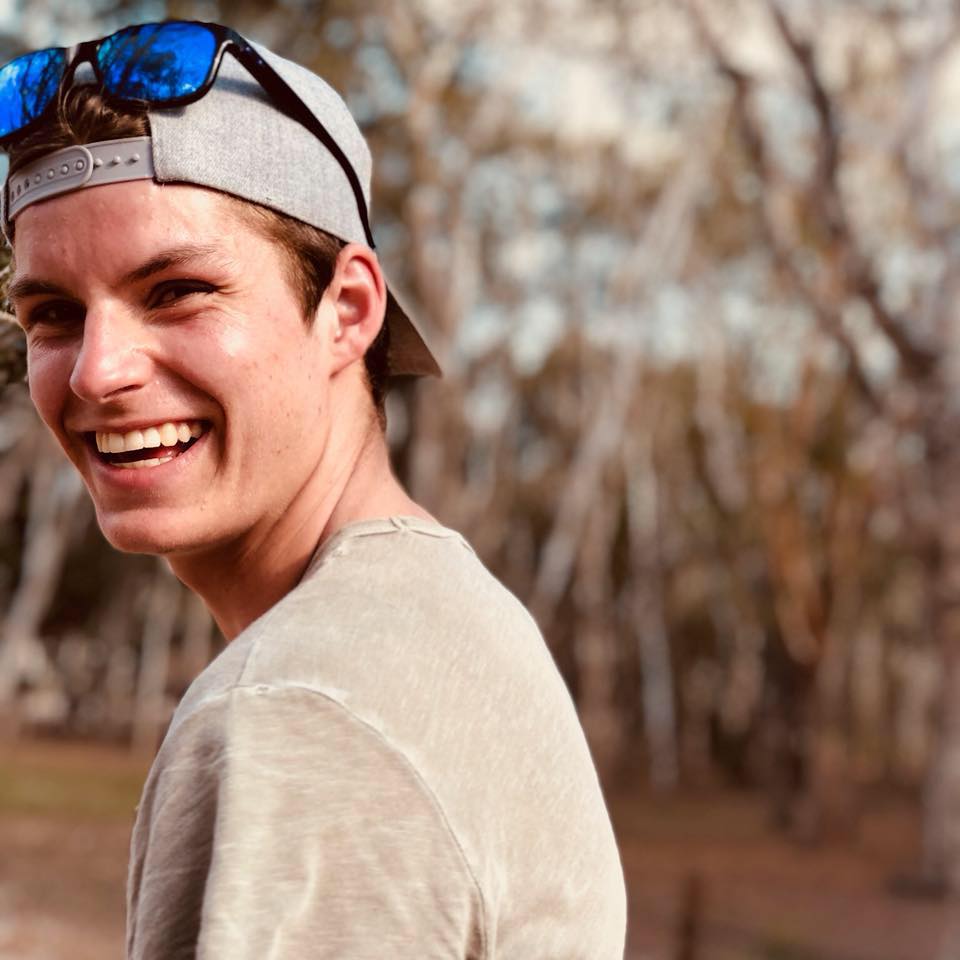 Hi, my name is Johan, and I am a proud member of NTNUI friidrett.

A couple of weeks ago, I ran my second official road marathon. The first in NTNUI colours💚💛🖤. I have been asked to write a little about my experiences from the race. The result isn't much, but I hope you enjoy the short time it will take to read it.
The marathon in Amsterdam was my main goal this fall. So I was pretty exited before leaving. Before catching my flight to Amsterdam I teamed up with my father in Oslo who was joining me and planned to run the half-marathon.


Pretty exited before boarding the plane to Amsterdam. –>
We arrived in Amsterdam Saturday morning. After collecting our bib-numbers, we spent the day walking around the city.
In the evening we went out on a bar for some refreshments. Christian, a colleague of my father was also running the marathon and joined us. We ate at a small Indonesian restaurant which was great😋. This was my first time eating Indonesian, risky thing to do before a marathon, but you got to live a little right? 🤪

– Raceday –
Sunday morning and race day 😎. The small hotel we lived at didn't serve any breakfast, so we planned to grab a sandwich on the metro before the start. This was going to be a mistake! Because it was Sunday, all the shops were closed. Luckily we found a small café that served a small piece of white bread toast close to the start at the Olympic stadium. But lesson learned! Next time, make sure to order a hotel with a proper breakfast.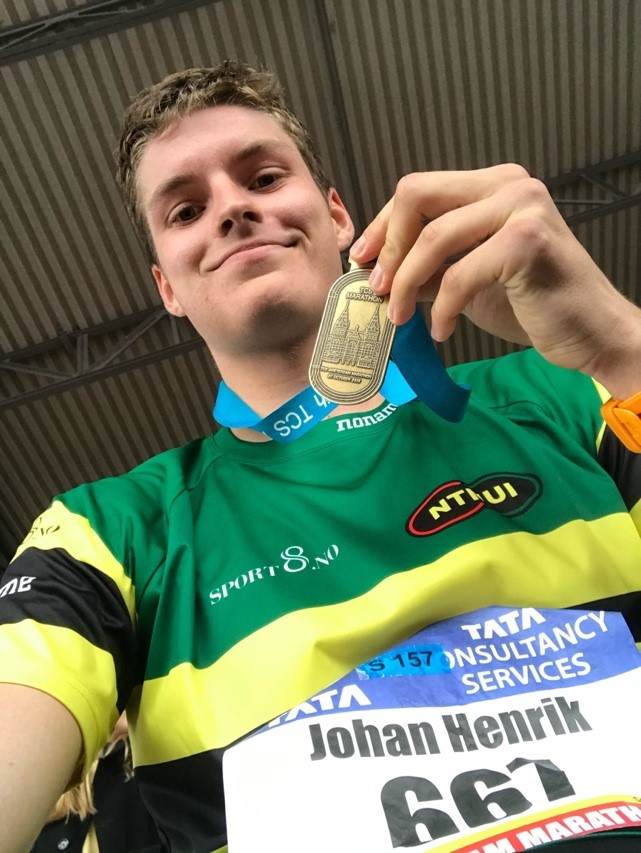 Now to the most important part – the race. 👌🏻🕺🏼

During my first 5 km, I felt incredible. I stabilised my pace around 4:00-4:05, and tried to not push to hard the first 21 km. Knowing I would probably regret this after 30 km. The race plan went surprisingly well for a little more than two hours. I manage to maintain my around 4 minute pace up until the 37 k mark.
The last 5 kilometres, I hit the famous marathon wall. The long flat roads in Amsterdam started to feel like the steep hills up to Geitfjellet (mountain in Bymarka). My pace went down more and more. 4:10, 4:20-4:35.
I finished the race in 2:54:18, smashing my previous best (3:11:52) from Oslo a couple of years ago!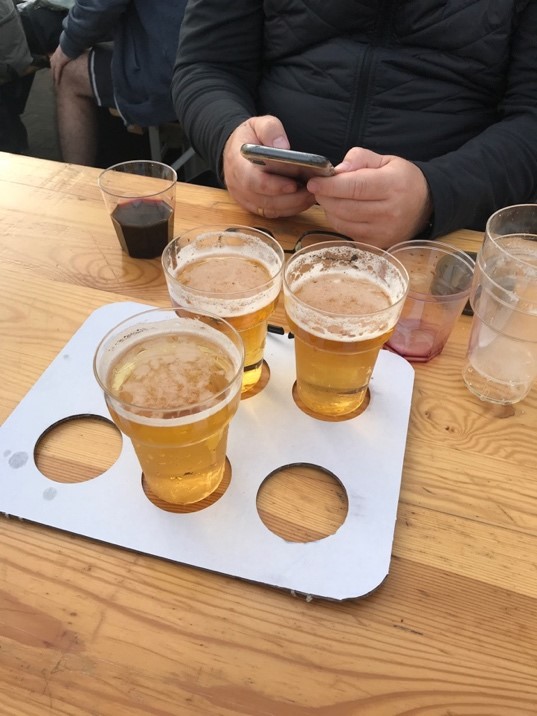 The finish was of cource celebrated with some beers. While waiting for my father to finish his half-marathon I was lucky enough to meet some Norwegians. They were waiting for a friend to finish his half-marathon as well, so we sat down at a table outside the Olympic stadium and talked about the race.

They even paid for three beers for me.🤩 Nothing tastes better than free drinks! Especially being a not so rich student.
After my father finished his race we went straight to the airport were we teamed up with Christian over some more beer.😉🍻

Christian and I had actually finished in the exact same time! What's the chance of that? Thank god I sprinted to the finish, it would have been a little embarrassing to be beaten by a colleague of my father.
We agreed that running in Amsterdam had been a great experience and that we should do this again next year. Maybe doing the New York Marathon? Or what about Tokyo?

By then i am going to be even stronger. Next time we're aiming for 2:45:00.
HU OG HEI💚💛🖤


Results Amsterdam Marathon (Johan Grøgaard)


Did you enjoy reading this article?
Check out our previous race reports below!