After two years we were finally able to celebrate a normal 17. of mai again! May 17th is the Norwegian national day and celebrated in all of Norway!
We started the celebrations in true NTNUI Friidrett fashion with our traditional run&swim. This means we started with a slow early morning run from Gløshaugen to Korsvika where we went for a quick swim. This was followed by some ice-cream to start of the day on a good note.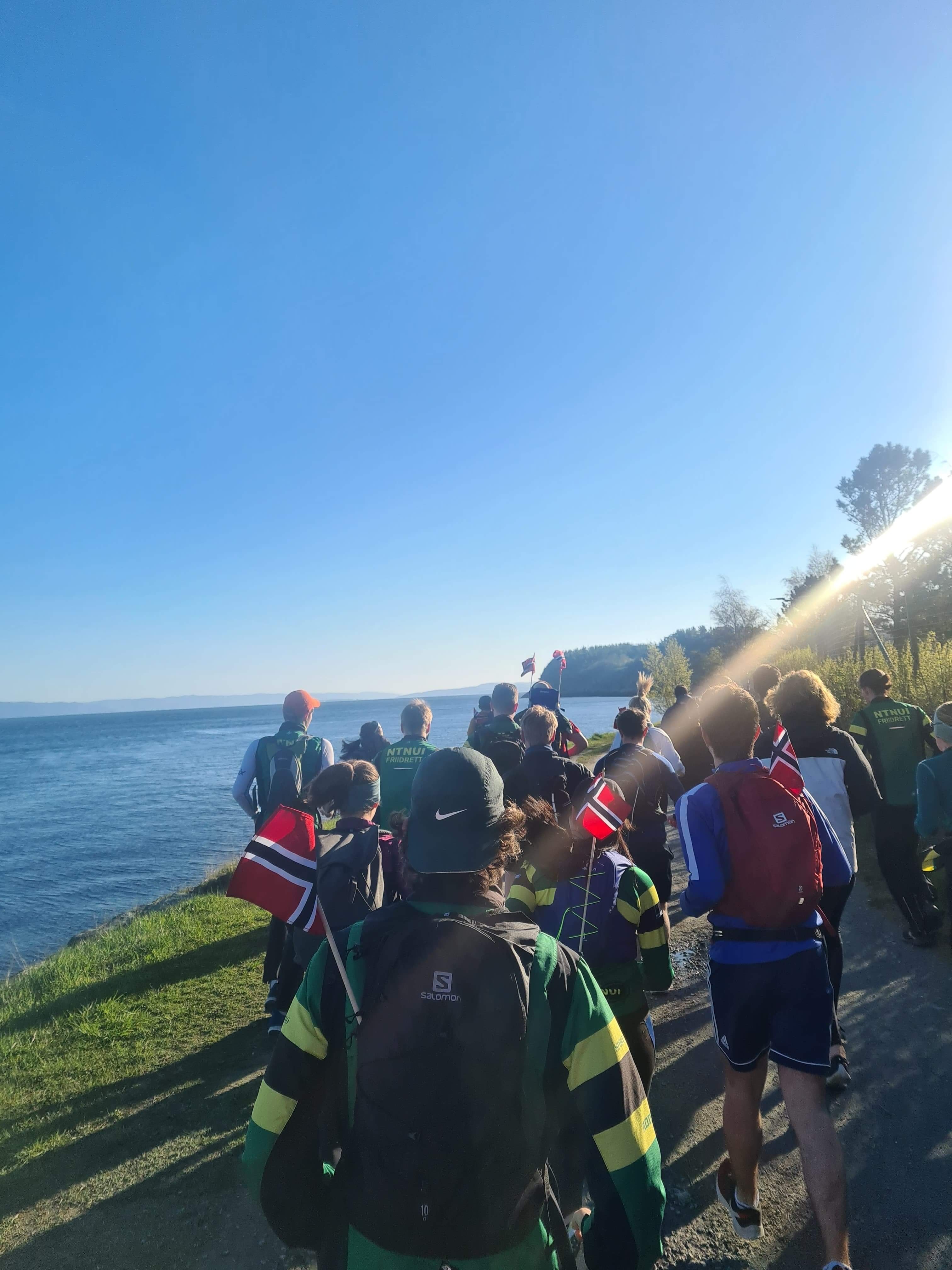 Then, we met for breakfast outside the Gløshaugen main building under blue skies where we enjoed delicious self-made bread, cakes and other treats while playing kubb.
Later in the day we joined the celebrations in the city center. Along with the rest of NTNUI we walked in the parade through the streets of Trondheim and not only celebrated Norway, but spread the green, yellow and black spirit of NTNUI.
The NTNUI main board had invited all of NTNUI for more celebrations after the parade in Dødens Dal, and of course NTNUI Friidrett was represented there. Together with the other groups of NTNUI we enjoyed endless amounts of hot-dogs and even more ice-cream in the sun.
Needless to say, Hjalmar (our mascot) joined in on all the fun! On the back of Fredrik, our leader, he joined the run&swim, joined the breakfast at Gløs, and, naturally, he was in the front row of our section in the parade. He even joined Dødens Dal to get his share of hot-dogs and ice-cream!