Welcome to NTNUI Floorball!
All of the members at NTNUI Floorball have one thing in common: we love floorball! NTNUI Floorball has a team for everyone, no matter what skill level you are at. Joining one of our teams is an amazing way to make friends across fields of education, just to play sports, be social and have fun!
We have long traditions when it comes to parties, banquets and activities where we get to know each other. As a sports club, we can also offer the opportunities to join the boards, become a team coach or a referee if you like. As we like to say: there are no limits to what you can achieve in this club!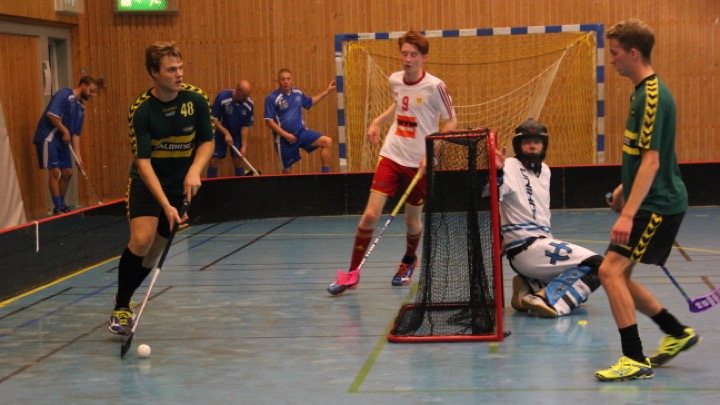 ---
Teams
Damer 1
D1 is our best team for women, and is playing in 1. division Midt-Norge. The team won both seasons 14/15 og 15/16. Players on the team are in the position of good skills, and has usually played for some years. Tryouts: August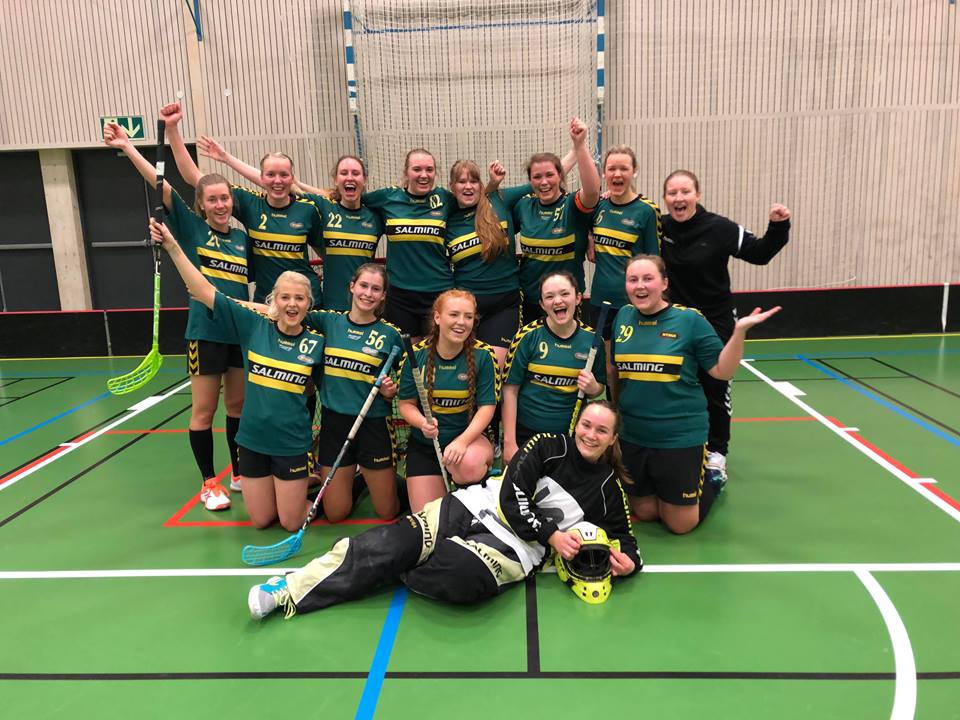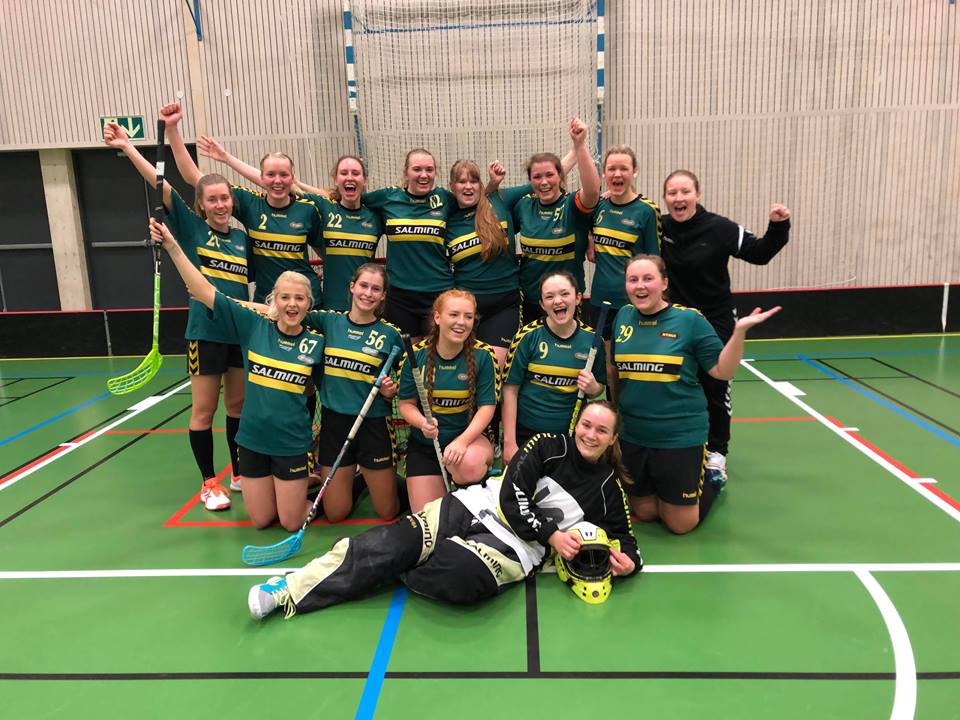 Damer 2
D2 is attending in 2. division Midt-Norge. The team is doing good, and are usually in the top of the division. Members on this team have usually played for 2-4 years. Tryouts: August.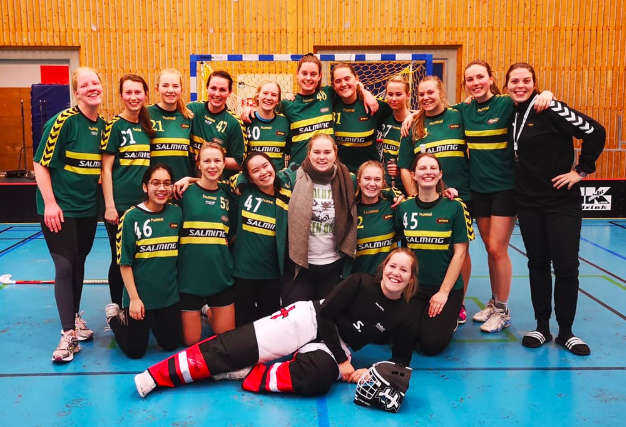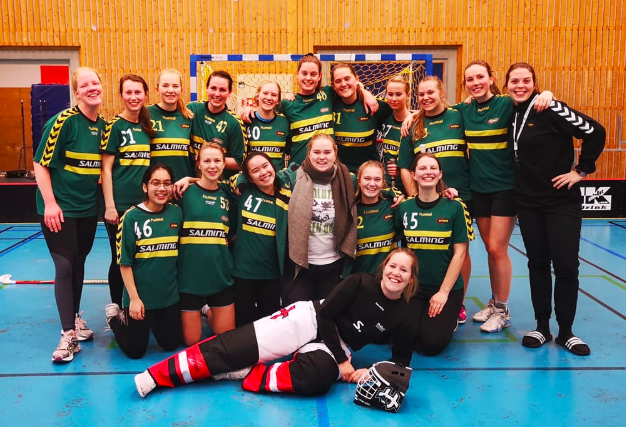 Damer 3
If you have just played a little bit, or have never tried floorball before, this is the team for you! There are no tryouts for this team, so you are always welcome to join!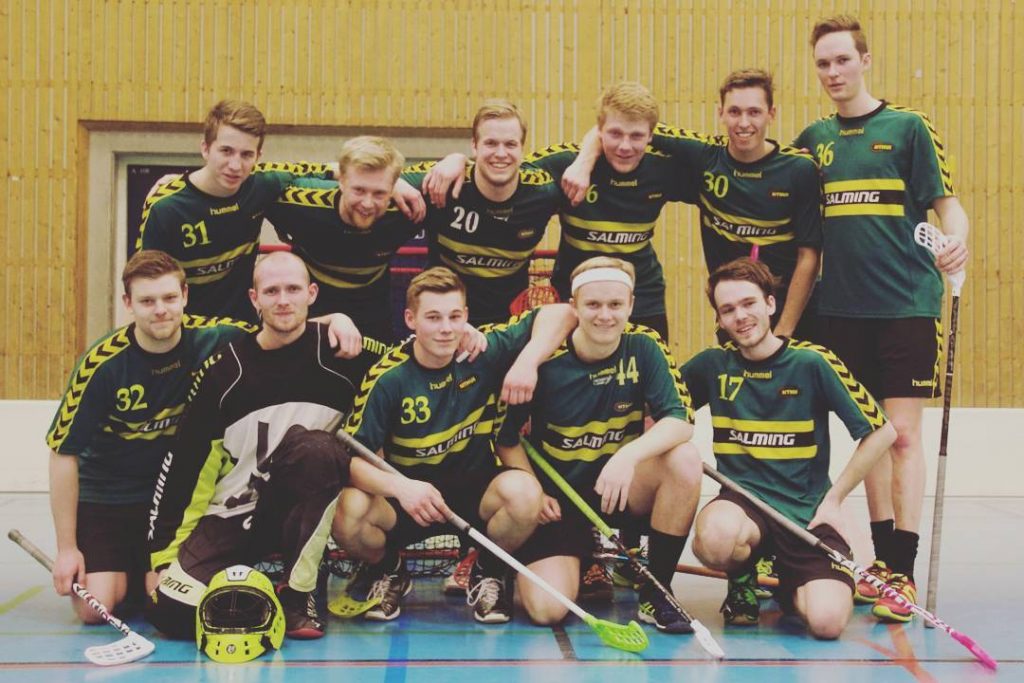 Herrer 1
H1 is an offer for students who have played a lot of floorball. The team is in 1. division, and the team members have a high skill level. Tryouts: August.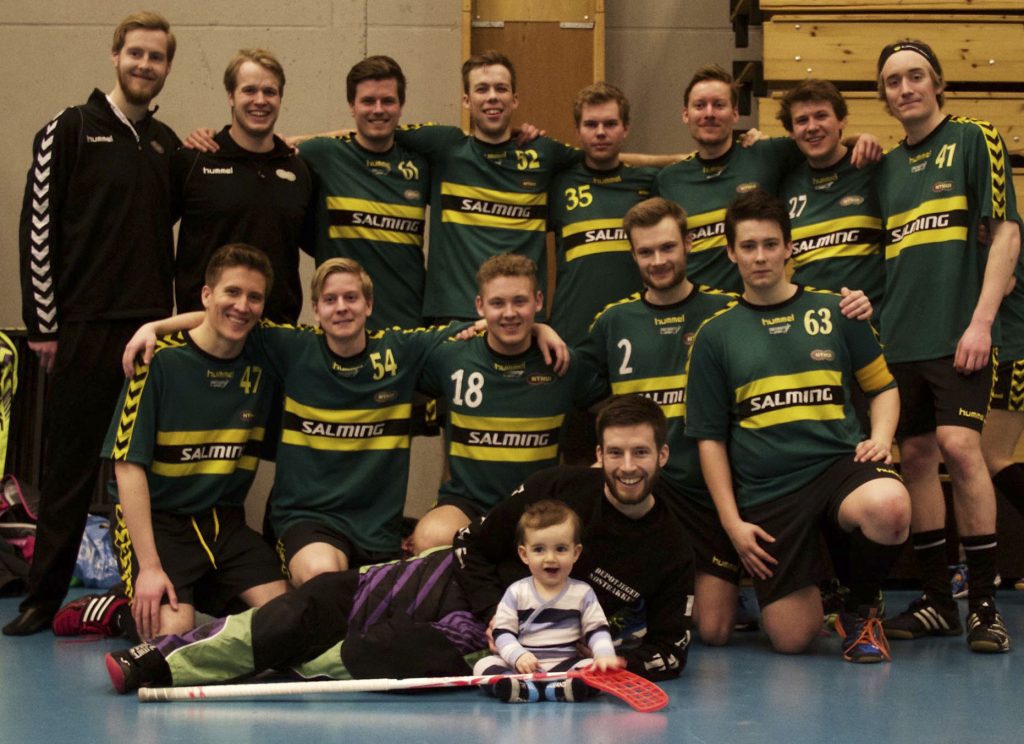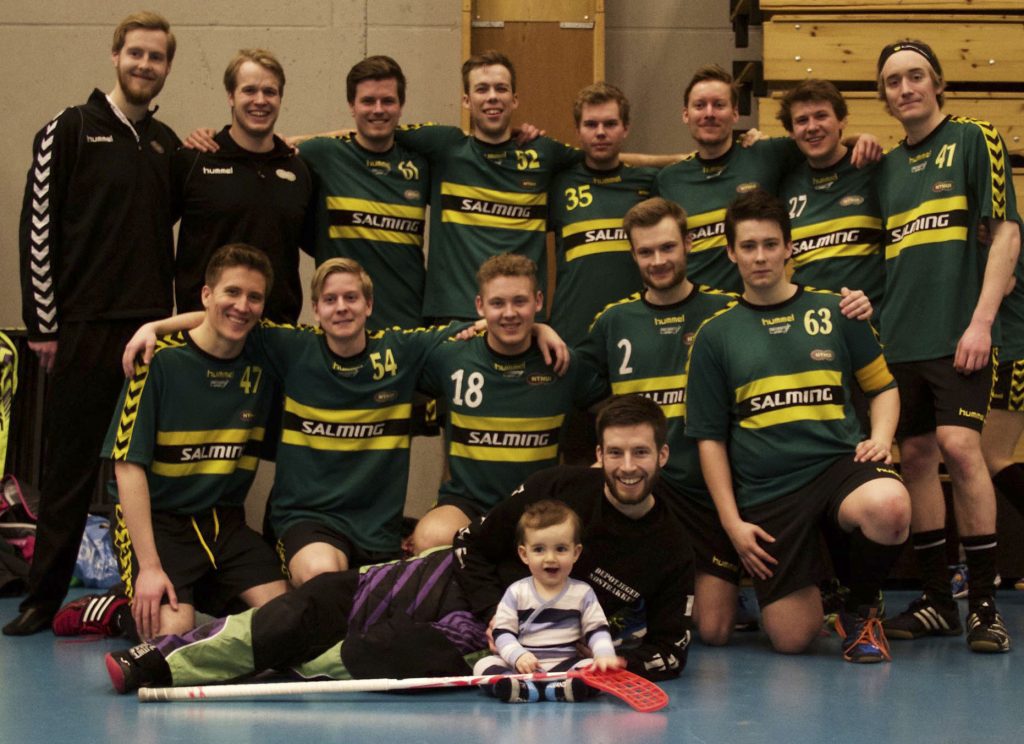 Herrer 2
H2 is usually a good fit for those who have played floorball for a few years. This team is attending 2. division. Players who attend this team, often work their way up to H1. Tryouts: August.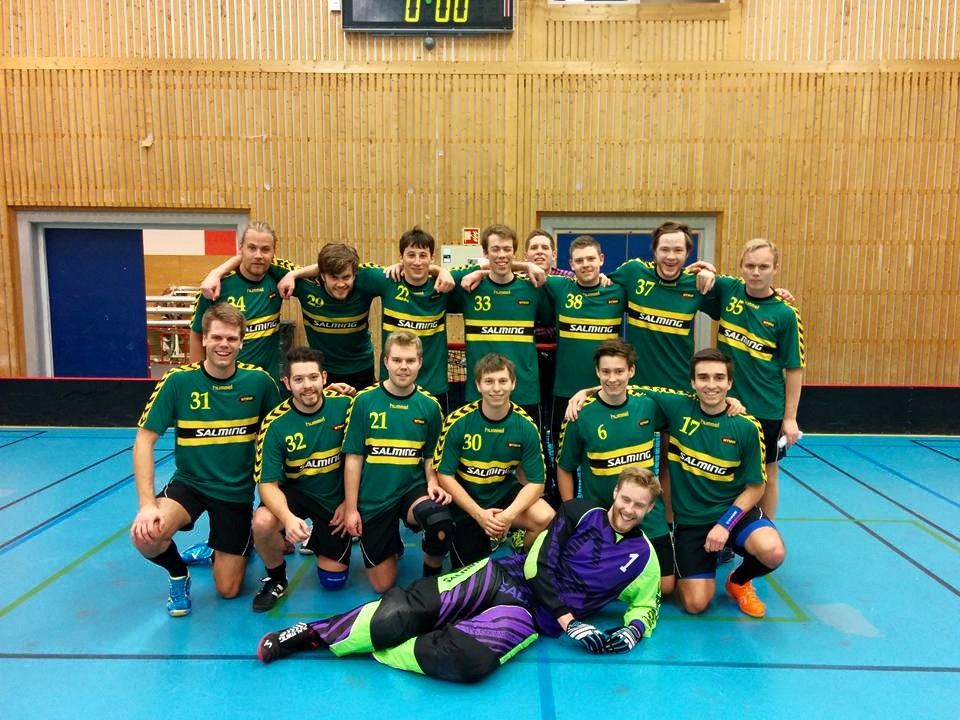 Herrer 3
This team is for anyone who wants to play floorball. H3 is attending 3. division, and has both players who are completely new to the game, and some that has tried it before. There are no tryouts for this team.
---
Training Hours
All practices are happening at Dravoll idrettssenter, where each team has two practices every week. We also arrange a common practice each Friday for everyone to join!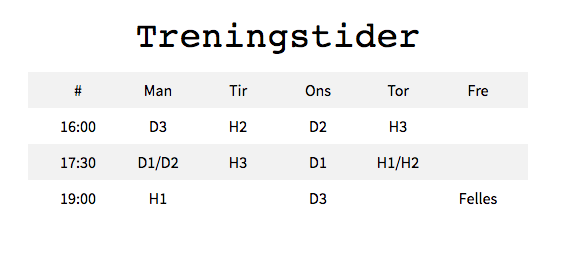 ---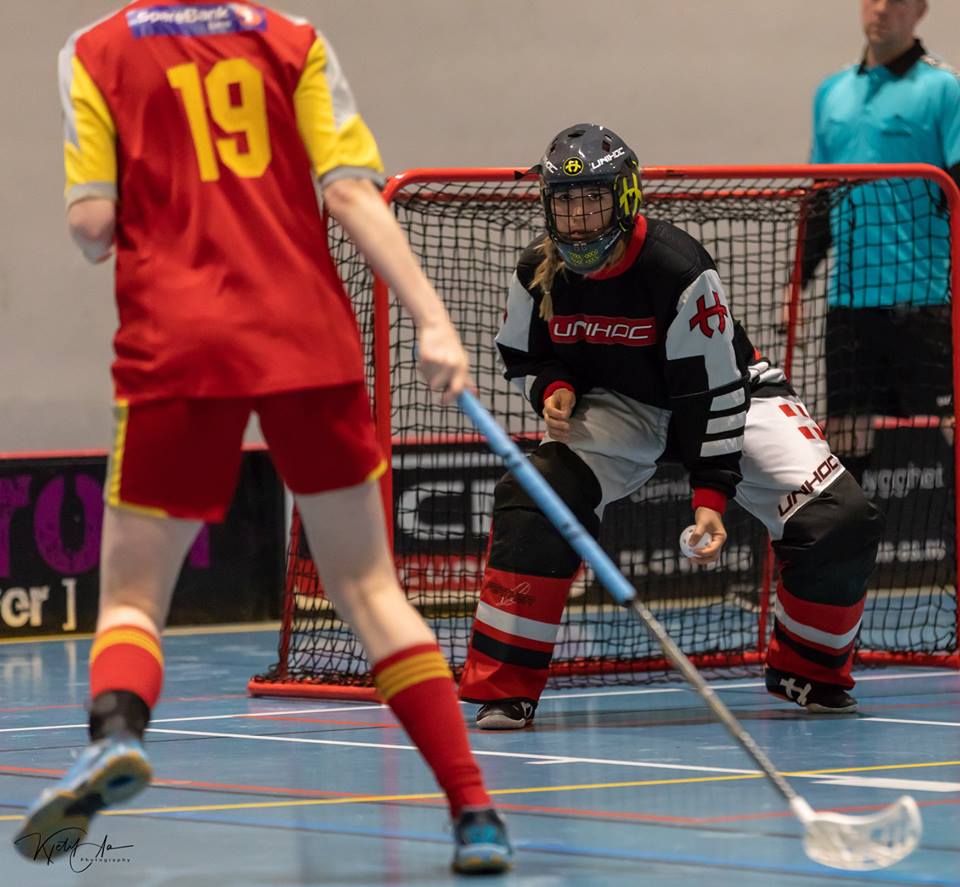 Contact
Do you have any questions? Do not hesitate to contact us! You can use the mail-link below, or send us a message on Facebook or Instagram. We answer as quickly as possible.

---