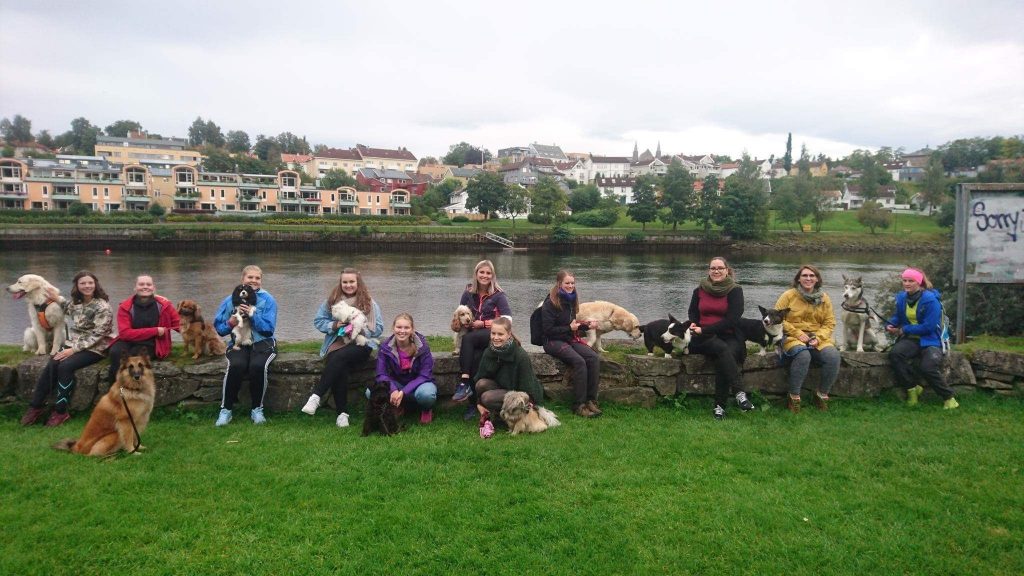 NTNUI Hund (Dogs) is one of NTNUI's sports groups. We are here to make sure that you and your four-legged friend through social activities like hikes, training classes, lectures and courses in a variety of dog sports get the best out of your student days. Most of our activities are free or come at a student-friendly cost as long as you are a member of NTNUI.
We have an Instagram account: @ntnui.hund. Feel free to tag us in your pictures from our events!
Weekly events
We arrange biweekly training classes in various themes. Some examples are: recall, attention & focus, rally obedience and recall. We recommend joining our Facebook group "NTNUI Hund" to get updates on all our activities.
Every second Sunday we go on hikes to a variety of destinations in and around Trondheim. In other words, there is either a sunday outing or a training session.