We practice Ju-jitsu, sparring and grappling in the dojo at Gløshaugen sports center.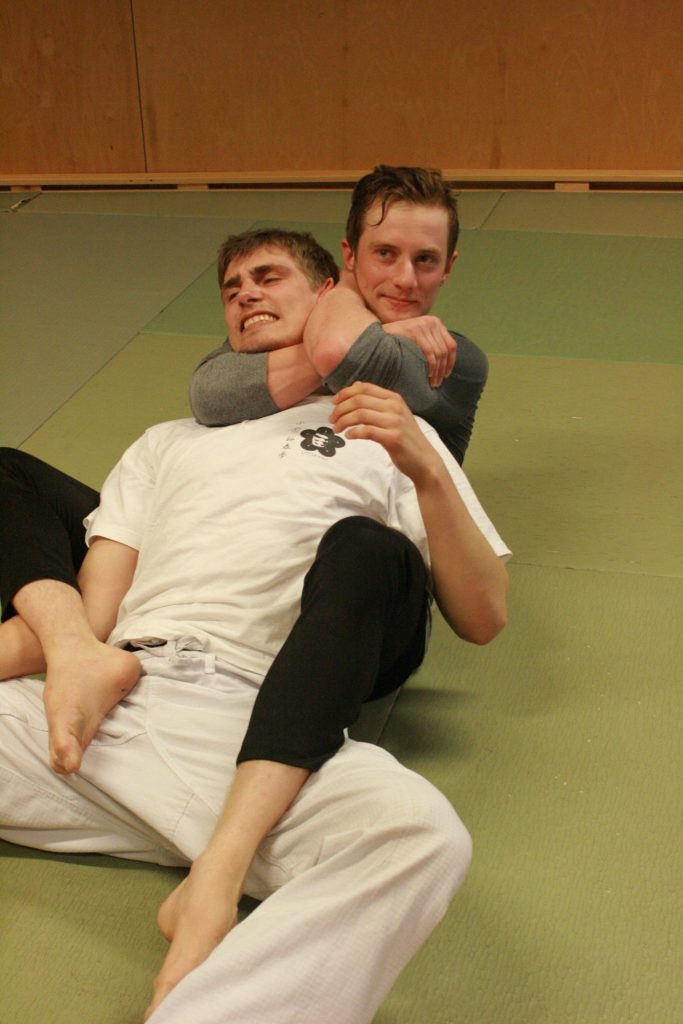 Organized training hours for spring 2020: Sessions for practitioners of all levels:
Monday: 08:00 – 10:00
Tuesday: 16:15 – 18:00
Friday: 17:00 – 19:00
Session for experienced grapplers:
We also have open mat time:
Tuesday: 15:00 – 16:00
Thursday: 15:00 – 17:00
Friday: 19:00 – 22:00
Sunday: 16:00 – 17:00
Our monday, tuesday and friday sessions have low requirements to participate, and are open for practitioners of all backgrounds and skill-levels! For sunday sessions participants should have some experience in grappling. Monday trainings is organized in a Facebook-chat. Send a message to our leader if you wish to join the chat. 
The only requirements to join us are SIT and NTNUI memberships.