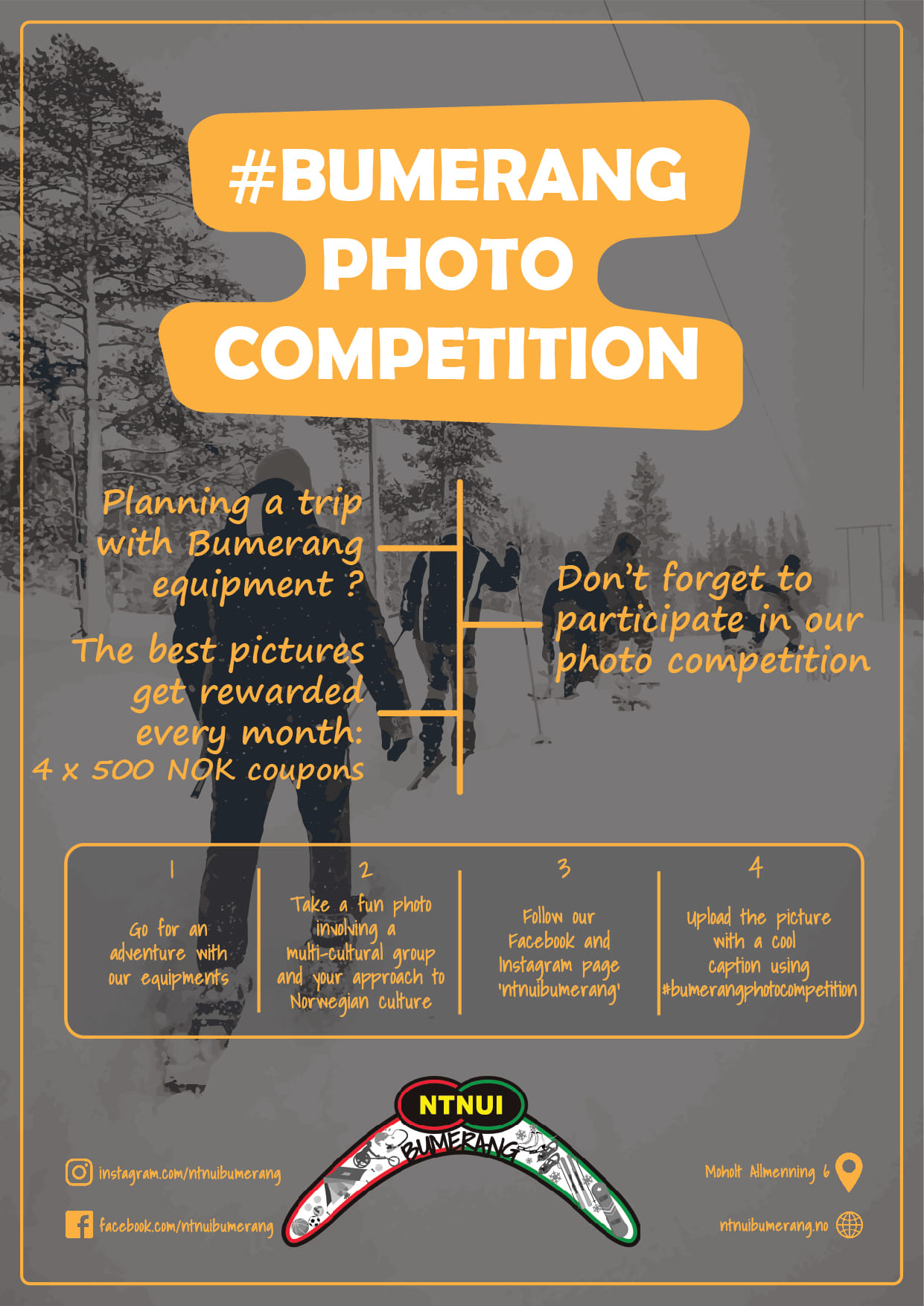 ** BUMERANG PHOTO COMPETITION **
Planning a trip with Bumerang equipment? Don't miss out on our photo competition, we want to see how you approach Norwegian culture. Take part in the photo competition and four groups will win coupons worth of 500 NOK every month. Yesss!! A monthly photo competition! Starting this October until April 2022!
So live the Norwegian lifestyle, become friends with the locals and internationals, and explore the amazing culture of Norway.
How does it work?
1. Rent out our equipment and go on a trip!
Rent out our equipment and plan a trip with your Norwegian and International friends. * * *One photo per group
2. Take photos!
Be as creative as you can be, and show us how you approach the Norwegian culture using our equipment together with your friends
3. Follow and share!
Follow us on Instagram and Facebook. Share the photo on Instagram/Facebook, tag us in the photo, use #bumerangphotocompetition, and write your order number in the caption.
4. Win Prizes!
The top 4 most creative pictures will be awarded vouchers worth NOK 500 that can be redeemed at various places.
So what are you waiting for? Rent out from us, take amazing pictures, have a lot of fun on the trip, and also win vouchers. That's a sold win-win situation right?
Questions? Ask us on Facebook/Instagram.
PS: note that Bumerang volunteers are not allowed to take part in the competition